Instant pudding mix is such a great "secret" ingredient. A few of the things I use it in are chocolate chip cookies, sugar cookies and my great grandmother's "top secret" back of the box lemon cake. And now I have a new use for it -- Pudding Mix Black and White Cookies! This recipe is adapted from one of Food & Wine's best new chefs, Liz Johnson, who had the brilliant idea to put instant pudding mix in Black and White Cookies.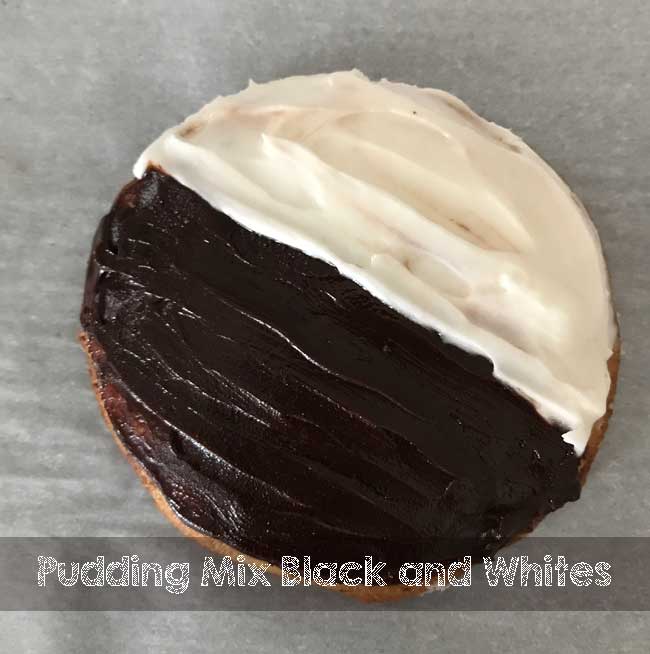 We had most of the ingredients on hand the day the magazine arrived and I made them right away. The (very soft) dough is quick to throw together, though it does require some chill time.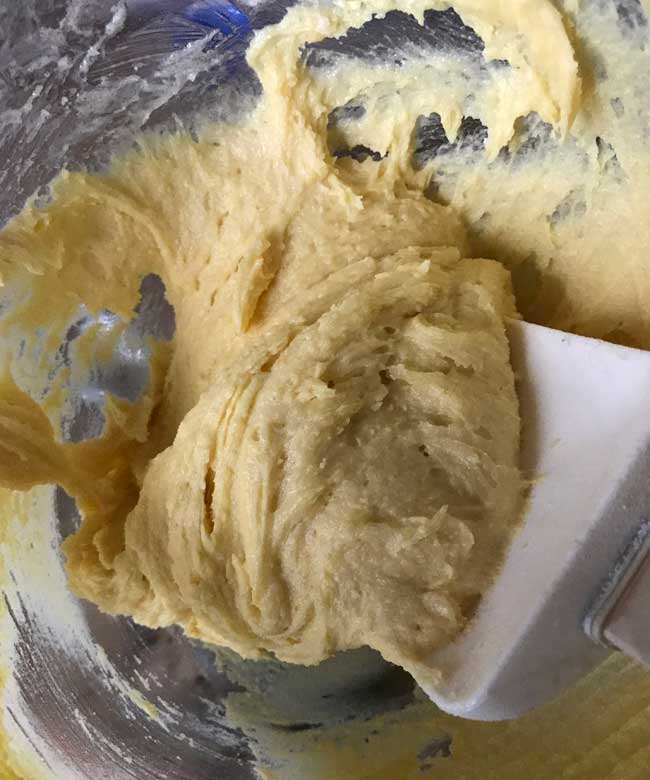 As for the frosting, the chocolate frosting is a quick and easy ganache that calls for melted chocolate, cream and corn syrup. The white frosting is another story. The Food & Wine version calls for ½ cup corn syrup, 2 tablespoons of sugar and an egg white all of which gets boiled to 240, and whipped etc. etc. I tried it, but wasn't a fan. For some reason mine smelled funny and didn't have much flavor so I changed the recipe to an easy white icing that crusts over.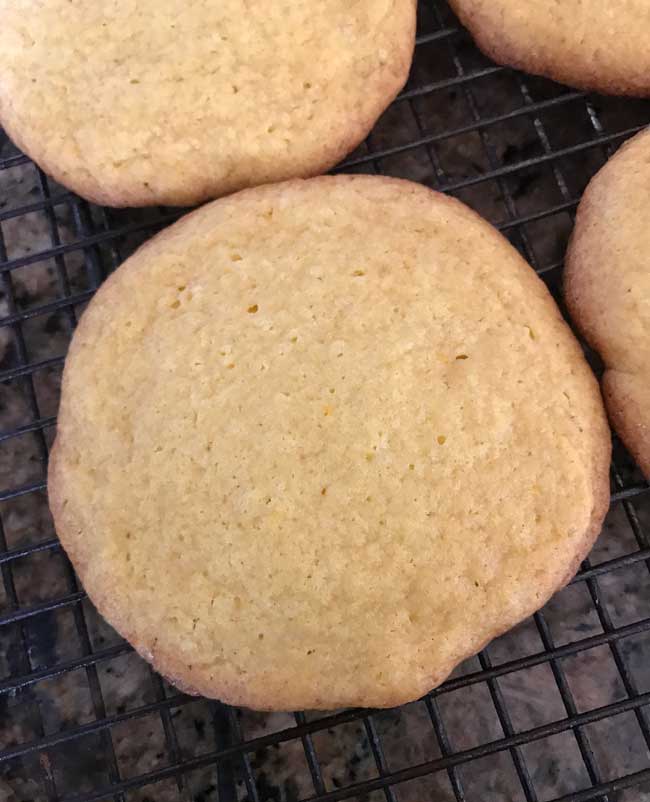 The cookies, at least when made as directed, are supposedly better when covered and chilled 24 hours. We thought they were good after a couple of hours. Because I changed the vanilla icing to one with a little butter, the cookies are best stored in the freezer and brought to room temperature when ready to serve.
So here's the slightly new rendition, and thanks to Liz and Food & Wine for sharing.  It's always fun to get a new twist on Black and Whites. As for the original version, you can find it here. If you try this one or the original, let me know! Our family really loved the instant pudding twist.
Recipe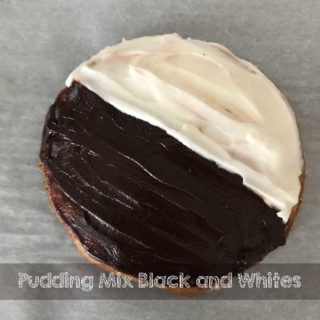 Black and Whites Instant Pudding Mix
Black and White Cookies made with a secret ingredient -- instant vanilla pudding mix.
Ingredients 
1 ½

cups

all-purpose flour

180 grams**

1

box

3.4 oz/95 grams instant pudding mix, vanilla flavor

¾

teaspoon

baking powder

½

teaspoon

kosher salt

1

teaspoon

vanilla extract

or scraper out a vanilla bean

1 ½

sticks

¾ cups/180 grams unsalted butter

¾

cup

plus 2 tablespoons granulated sugar

180 grams

2

large eggs
Black Frosting
3

oz

70% cacoa dark chocolate (

3

tablespoons

heavy cream

2

tablespoons

light corn syrup
White Frosting (this makes plenty)
4

tablespoons

unsalted butter

2

cups

230 grams confectioners' sugar

2-3

tablespoons

whole milk plus more as needed

¼

teaspoon

of vanilla

can use regular or clear

pinch

of salt
Instructions 
Whisk together the flour, pudding mix, baking powder and salt. Set aside.

In a mixing bowl, using an electric mixer, beat the softened butter and sugar until creamy. Add the eggs, one at a time, beating and scraping sides of bowl, then beat in the vanilla extract.

Add the flour mixture and stir by hand to form a very soft yellow dough. Cover bowl and chill for about 30 minutes.

Scrape dough onto a sheet of plastic wrap and shape into a log. Wrap log and chill for an hour or until firm.

To form the cookies you have a couple of options. You can cut ½ inch rounds or you can flatten out the dough and punch 2 ½ inch rounds. This really depends on how good you are at making perfectly round logs.

After forming about 20 rounds, arrange them 2 ½ inches apart on parchment lined baking sheets. Bake one sheet at a time at 325 degrees F. for about 15 minutes or until edges just start to brown.

Allow cookies to cool for 5 minutes on sheets, then transfer to a wire rack and let cool completely.

To make the chocolate frosting, heat the 3 tablespoons of cream with the corn syrup just until it starts to boil. I did this in the microwave and it took about 30 seconds. You can also use a saucepan. Combine with the chopped chocolate and stir until mixture is smooth. Let cool slightly and then carefully spread over half of each cookie. Allow the black to set while you prepare the white frosting. I recommend putting the cookies in the refrigerator to set it quickly. It makes things less messy when adding the white.

To make the white frosting, mix together the softened butter and sugar, then add 1 tablespoon of the milk. Beat until blended and keep adding milk until the icing is smooth and thin enough to spread. Beat in vanilla and salt. Pipe or just carefully spread icing on other half of cookies. You''ll probably have some left.

If you have some freezer space, put the cookies in a container with a lid that won't touch the frosting, then let them freeze. When frozen, transfer to a freezer bag and store in the freezer. Allow the cookies to come to room temperature before serving.
Notes
The measurements from the magazine are 1 ½ cups of flour and 6 ⅜ oz. This is a pretty light measurement for 1 ½ cups of all-purpose flour but pretty much exactly the weight of 1 ½ cups of cake flour. If you are using all-purpose, I recommend weighing the flour. If you don't have a scale, stir the flour well and measure with a very light hand.