In the mood for soft chocolate chip cookies?  I usually like them chewy, but last week I felt like changing things up a bit and made some soft chocolate chip cookies using sour cream.  Of course knowing just how much sour cream to add is key. For instance I have a recipe for soft chocolate chip cookies that calls for 1 cup of sour cream and makes white, cakey cookies with a strong sour cream flavor, while others call for smaller amounts.  This recipe calls for 1/4 cup sour cream and gives you cookies that are cakey and soft with maybe a hint of sour cream flavor.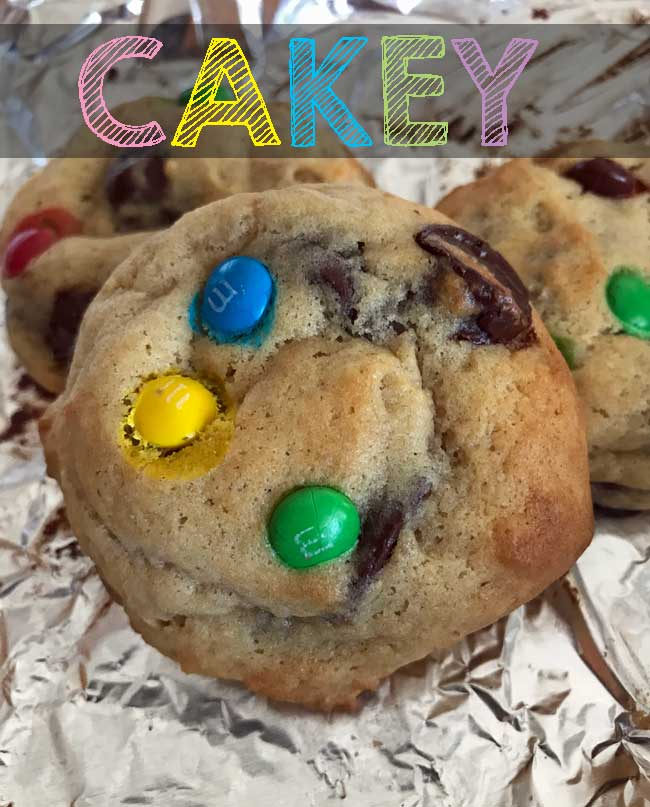 Soft Chocolate Chip Cookies Dough
The dough is soft, but it's thick enough so that you can form and bake the cookie right away or chill the formed scoops and bake when convenient. The cookie in the photo was made with dough that had been chilled for several hours.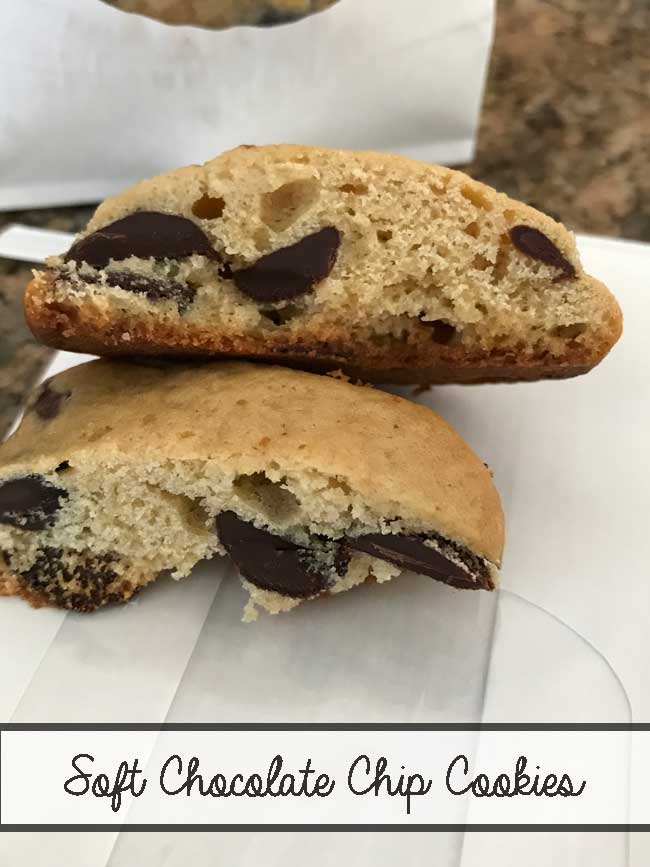 In addition to baking up soft and cakey, the cookies brown nicely which is good since sometimes sour cream enhanced cookies are on the pale side. They're also slightly lower in fat than other chocolate chip cookies, which for me is an excuse to add more bittersweet chocolate chips!   Throwing in a few M&Ms is optional.
Use Full Fat Sour Cream
The only warning is that you probably shouldn't make these with reduced fat sour cream. The cookies have slightly less fat to begin with and need all the fat in that 1/4 cup sour cream, so using something with a higher ratio of water might alter the texture. Now that I think about these might be even better with creme fraiche, so I'll post an update if I try it.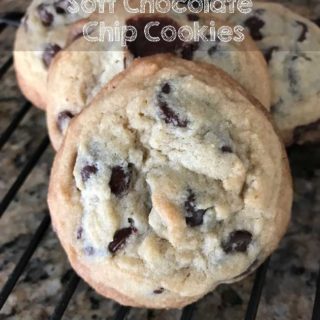 Soft Chocolate Chip Cookies
Soft Chocolate Chip Cookies are made with 1 stick of butter and 1/4 cup of sour cream.
Ingredients 
2

cups

all-purpose flour

(270 grams)

1/2

tsp

salt

1/2

teaspoon

baking powder

1/2

teaspoon

baking soda

1

stick

stick softened unsalted butter

(114 grams)

1/2

cup

granulated sugar

(100 grams)

1/2

cup

brown sugar

(100 grams)

2

large

eggs

1/4

cup

sour cream

not fat free

1

tsp

vanilla

2

cups

chocolate chips
Instructions 
Preheat oven to 375 degrees.

Mix together flour, salt, baking powder, baking soda and set aside.

Beat butter and sugar with an electric mixer until creamy. Beat in the eggs, one by one, then stir in the sour cream and vanilla.

Add flour mixture in 3 parts, stirring well after each addition. Stir in chocolate chips.

Drop by tablespoons (or use a cookie scoop) onto parchment lined baking sheets. Bake cookies for 12-15 minutes or until just set and edges are lightly browned. Alternatively, you can scoop the cookie dough onto parchment lined plates, cover with plastic and chill overnight before baking as directed above.

Let cool on baking sheets for about 5 minutes then transfer to a wire rack and let cool completely.