It's time for pound cake! But it's not just any pound cake. This is a lemon pound cake made with Nielsen Massey Lemon Paste. I found out lemon paste from my friend Taneka who works at Sur La Table and gets the inside scoop on such things. Similar to Nielsen Massey Vanilla paste, their lemon paste has a thick consistency and the flavor of 1000 lemon drops.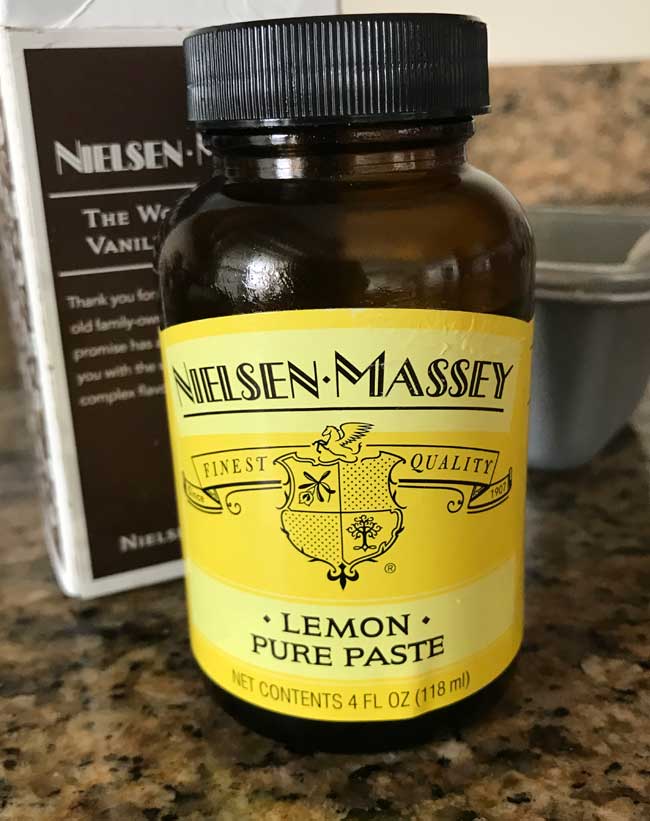 I tried to take a picture of it going into the cake so you can see what it looks like. Sort of.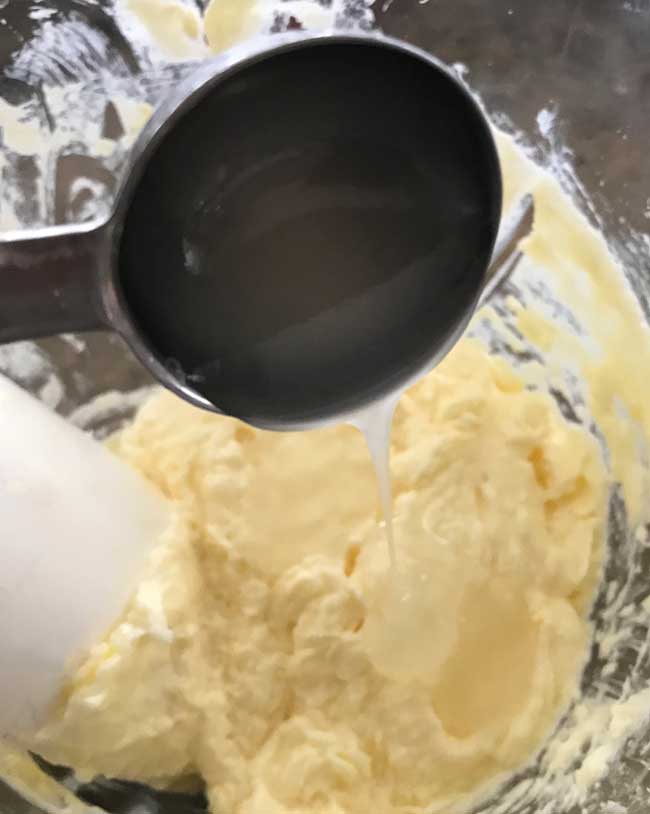 For the recipe, I planned on using the one I recently used with pound cake flavoring. However, when I clicked over to Nielsen Massey I noticed their tried and true lemon pound cake recipe was very similar, so I just used their recipe and adapted it to fit four small loaf pans.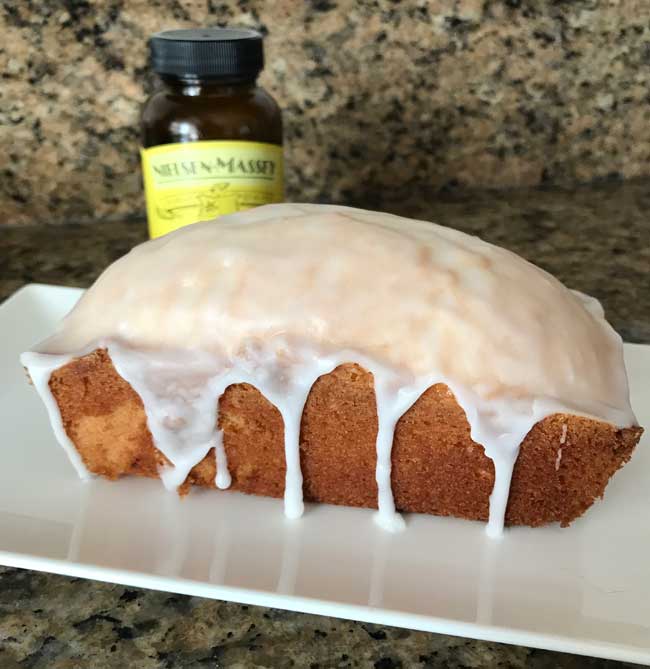 As expected, the pound cake made with lemon paste was excellent as was the accompanying glaze recipe. I'm on a 3x5 inch pound cake kick and haven't tested it as a normal size loaf, but Nielsen Massey's recipe is for one full loaf so if you don't have the small loaf pans you can just use their recipe.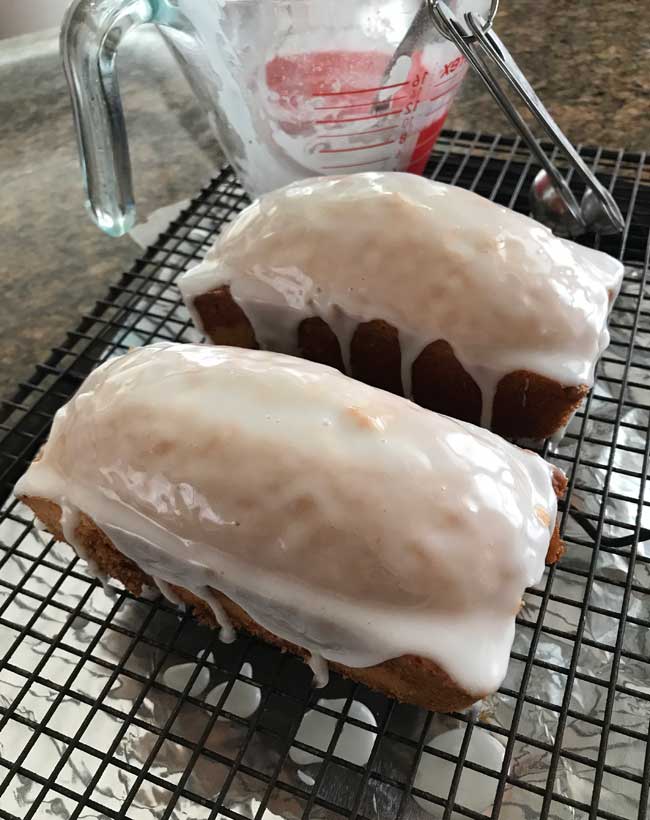 So I can attest that lemon paste works beautifully in pound cake and am looking forward to trying it in other things. Nielsen Massey mentions on their website that it can also be used in savory dishes such as salmon and pasta. I was a little skeptical, but I put a tiny bit on some steamed broccoli and it was very good even though it's sweet. The little bit of sweetness with the lemon actually enhanced the savory dish, so I think if you mix it with something like butter and apply it to savory dishes you'll get even better results.
Recipe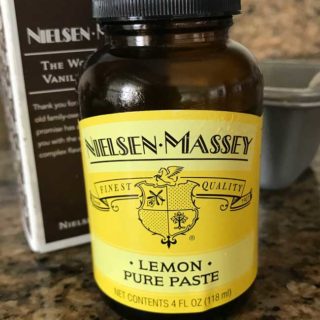 Lemon Paste Lemon Pound Cake
Lemon Paste Lemon Pound Cake
Ingredients 
8

ounces

unsalted butter

230 grams

1 ¼

cups

granulated sugar

230 grams

4

large eggs

room temperature

3

tablespoons

Nielsen Massey Lemon Paste

½

teaspoon

salt

1 ¼

cups

all-purpose flour

180 grams**

1

teaspoon

baking powder

Glaze

¾

cup

confectioners' sugar

4

teaspoons

lemon paste

2

teaspoons

of water or as needed
Instructions 
Preheat the oven to 325 degrees F. Grease and flour 4 3x5 inch loaf pans.

With an electric mixer, beat the butter until creamy. Gradually add the sugar (⅓ cup at a time) beating well. Continue beating butter and sugar until fluffy.

Reduce speed to low and add 1 egg. Mix on low until egg is fully blended, then increase speed and beat for 30 seconds. Repeat with remaining eggs, adding individual eggs on low and increasing speed. Beat in the lemon paste and the salt.

Mix together the flour and the baking powder, then add to the batter and stir on low until fully blended.

Spoon batter into the pans and bake for about 45 minutes or until a tester inserted comes out clean.

Let cool in pans for 30 minutes, loosening it slightly from the sides while cooling.

To make glaze, combine sugar and lemon paste, then add water 1 teaspoon at a time, stirring until creamy and smooth. Drizzle over cake in pan. Allow the glaze to set somewhat, then remove from pan.
Notes
For best results, weigh the flour. If using White Lily you'll definitely want to weigh it as the volume may be a little different.