I'm not a huge fan of honey as a condiment or by itself, but it seems to be the key ingredient in some of my top favorite baked goods. Two that come to mind are Chocolate Honey Cake with Ganache and Divorce Cake. The honey adds a touch of flavor, but the flavor is mixed with the other ingredients so it doesn't scream "honey". And then there's honey's textural benefits. So I guess I do really appreciate honey, and it was this line of thinking that got me obsessed with making Honey Cake yesterday. That, and I was probably craving FODMAPs. But don't get me started on that.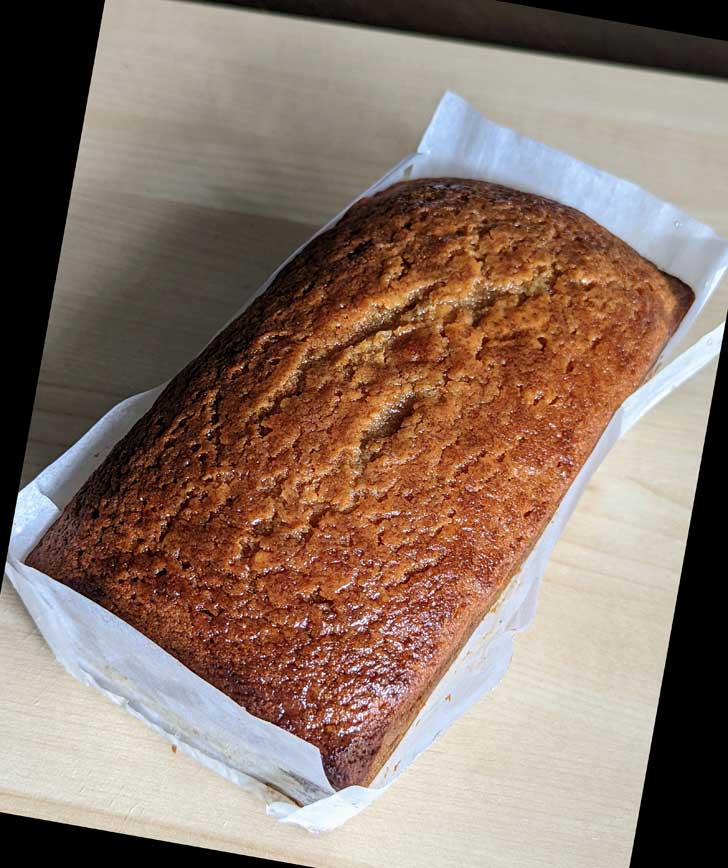 Honey Cake with Tea
While looking through Honey Cake recipes, I noticed several of them call for brewed hot tea, an ingredient with lots of flavor-changing potential! I could make Apple Spice Honey Cake, Chai Honey Cake, English Tea etc. So with tea flavored Honey Cake on the brain, I ended up in the tea aisle of Target trying to pick a flavor. Being wild, crazy and adventurous, I went with Ginger.
Don't Try This
The recipe I ended up with was a cross between a few different ones. It involved some experimentation, which unfortunately resulted in some wasted honey. Boo. Luckily all the other ingredients are relatively inexpensive. Also, if you are wondering how this happened, I used self-rising flour in place of the flour, baking powder and salt. So don't try using self-rising flour unless you know what you're doing.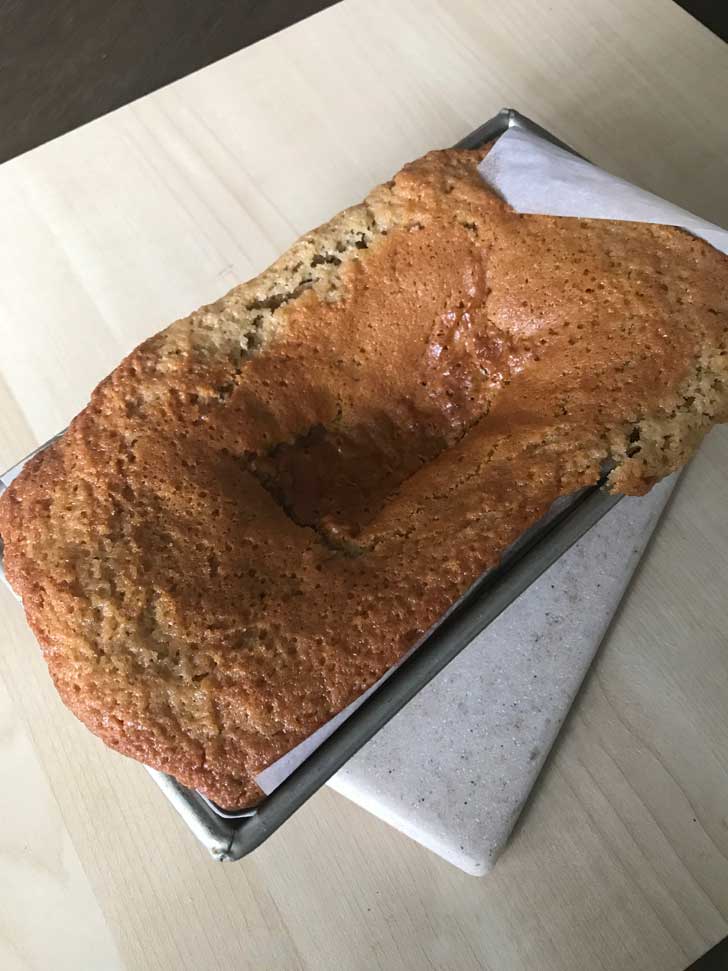 Honey Cake Texture and Flavor
So after a couple of tries I ended up with the cake I was hoping for even though I could only eat a very small bit. The texture is fairly light. It's sweet and rich enough for dessert, but I'd prefer it as a breakfast or snack item. You can toast it and add butter if you like, but the cake doesn't need it. As for flavor, the honey takes a backseat to the cinnamon, so if you don't love cinnamon you might want to dial it back. The ginger tea seems to add a long finish, but I wouldn't say the bread is overly gingery. I'm definitely making this again and will test it as gluten-free and minis. If you want to make mini loaves, this should give you at least two mini size and possibly 3 if you just fill the pans halfway.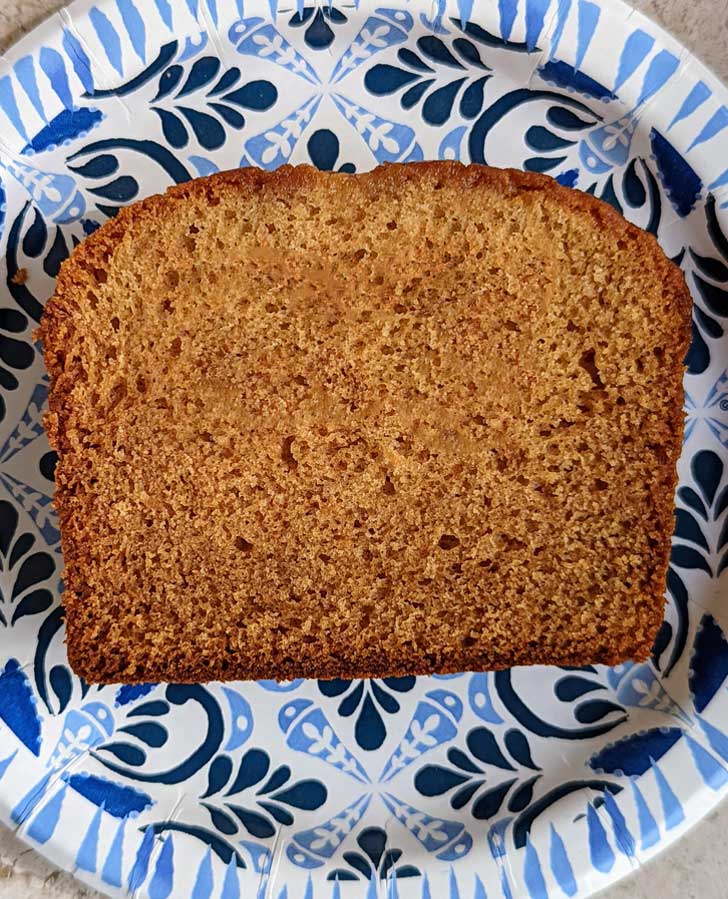 Recipe
Honey Cake
An easy recipe for Honey Cake baked in a loaf pan.
Ingredients 
½

cup

very strong hot tea (dark tea) or hot water

(I used ginger)

1 ¾

cups

all-purpose flour (240 grams -- use gram amount)

(240 grams)

1 ½

teaspoons

baking powder

¼

teaspoon

baking soda

½

teaspoon

salt (use a scant ½ teaspoon)

1

teaspoon

cinnamon

⅔

cup

sugar

(130 grams)

½

cup

honey

(160 grams if you weigh it)

2

large

eggs, room temperature ideally

½

teaspoon

vanilla

½

cup

vegetable oil

More honey for drizzling
Instructions 
Preheat oven to 325 degrees F.

Grease an 8 ½ by 4 ½ inch loaf pan and line with parchment paper

Boil ½ cup of water in the microwave and add a tea bag. Let steep for at least 10 minutes to make a fairly strong cup of tea.

Weigh your flour and put it in a bowl. Whisk in the baking powder, baking soda, salt and cinnamon, then set aside.

Put the sugar and honey in a mixing bowl and beat on medium high for about a minute. Reduce speed to medium and add eggs and vanilla. Beat on medium for another minute. Do not add the oil yet.

Add the flour mixture all at once and stir until blended. You can also use the mixer on low speed, but don't overbeat.

With the mixer on low speed or stirring by hand, add the oil and mix until it is fully blended. Add tea and stir until blended.

Pour into the pan and bake the cake for about 70 minutes. Check at 60 minutes, though it should take slightly longer. Remove from the oven and drizzle with a little more honey. Use the back of a spoon to gently spread the melted honey over the cake.

Let cool for several hours before serving.