My husband just returned from a work trip to India. He took lots of great photos and ate the most delicious food, including some Indian "granola" bars made with peanuts, jaggery and sesame. Unfortunately I do not have the recipe for those quite yet, but I do have one for Buckwheat Granola, which I made before he left and which he snacked on during a long layover in Canada.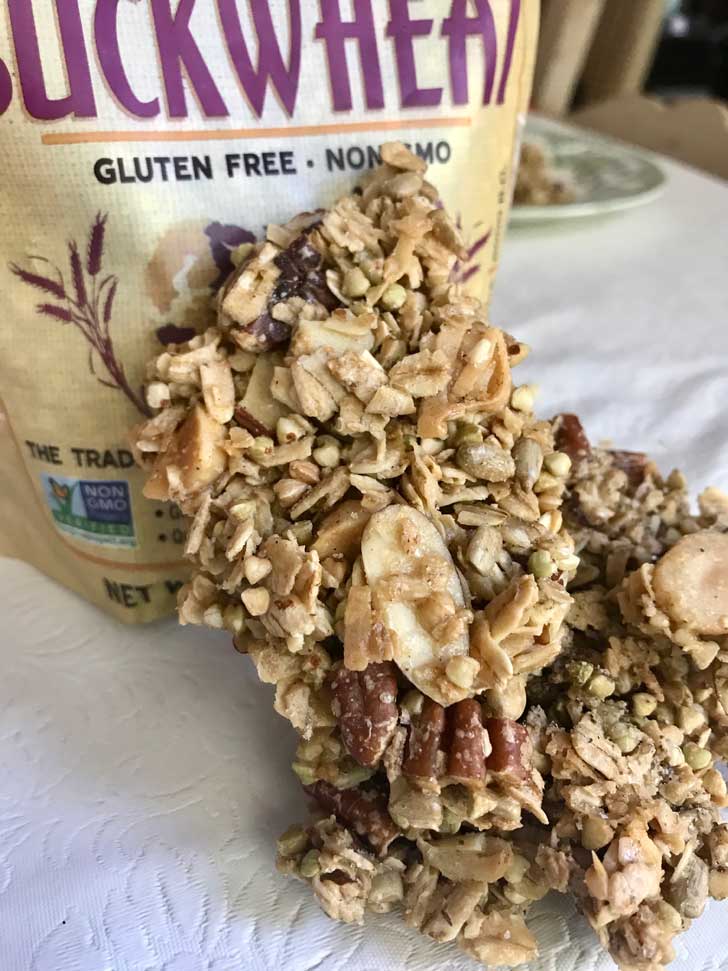 In the Spicy Pumpkin Loaf post, I mentioned accidentally buying whole buckwheat instead of buckwheat flour. At first I was a little miffed at myself, but after cooking the buckwheat groats in the Instant Pot using the bowl in bowl method, I'm a fan and plan on making cooked buckwheat more often. For the granola recipe, you you don't have to cook the buckwheat first.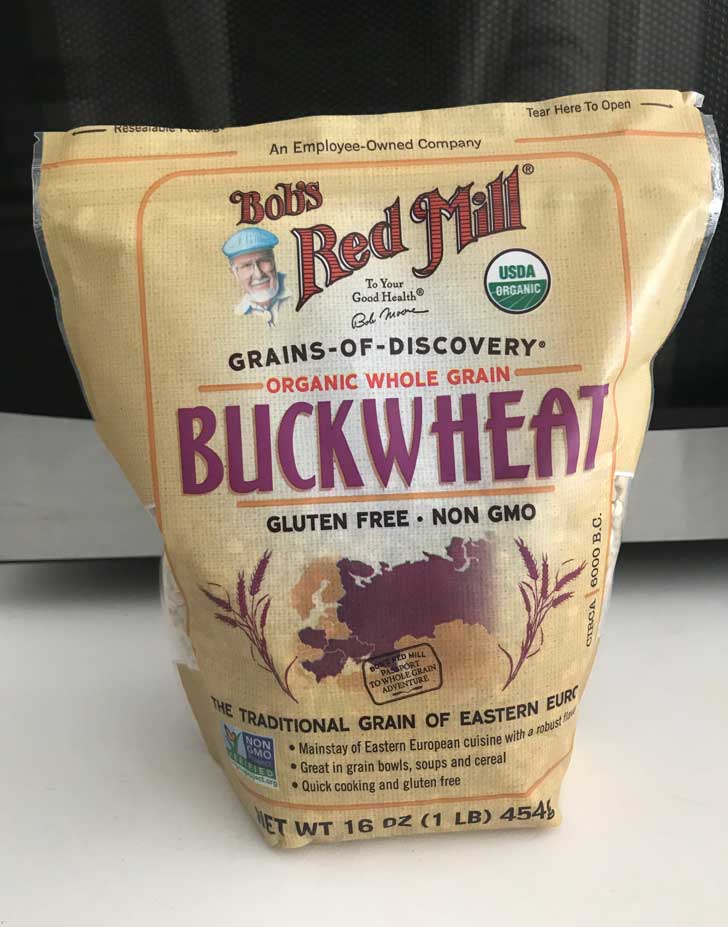 Whole Buckwheat Groats in Granola
Uncooked buckwheat is a great addition to granola. Along with making the granola more interesting, it adds fiber, protein, and is gluten-free. In fact, buckwheat is such a fantastic granola ingredient that Bob's Red Mill has a Buckwheat Granola recipe right on the bag! That's the recipe I started with, but made little changes along the way with the main being using maple instead of honey to make it low fodmap.
Here's a link to the original recipe in case you want to try making granola as little Christmas gifts or for snacking.
Bob's Red Mill Buckwheat Granola Changes
Omitted ½ cup honey completely and used a combo of ¼ cup maple syrup and ¼ cup brown sugar. I love honey, but it's high fodmap which is why I switched it out for the maple and brown sugar.
Used a different array of nuts
Left out the almond extract (but will try it with the next batch).
Did not stir. Just pressed the granola into a big plank and baked at 300 degrees F for 30 minutes.
I did not add any dried fruit.
So that's it for the granola recipe. I hope you try it! In the meantime, here's one of my favorite pictures from the trip. I would really love to visit India one day.