I'd hoped to have this post ready for Valentine's Day, but life got in the way. And by life, I mean an energetic foster dog who requires a lot of attention. He asked me if we could try some new dog biscuit recipes, so the Chocolate Peanut Butter Hearts were delayed. But here they are now, right in time for a very last minute Valentine's Day treat. Today they are Reese's inspired Chocolate Peanut Butter Hearts. Tomorrow they can be Chocolate Peanut Butter Eggs or any shape that fits your upcoming holiday.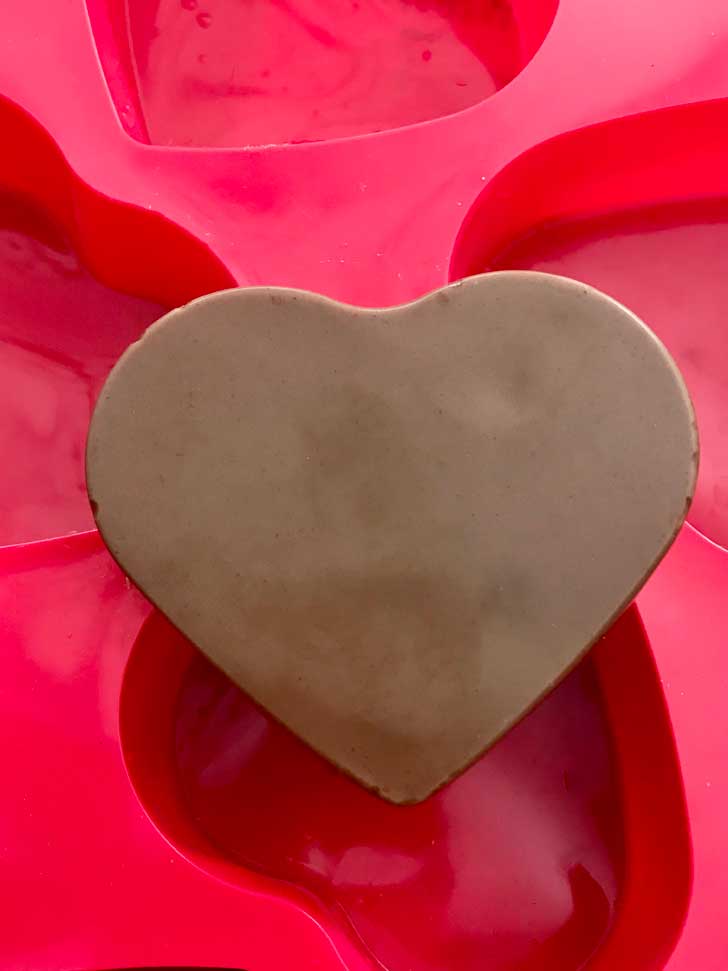 Reese's Peanut Butter
I honestly wasn't sure the world needed another chocolate covered peanut butter candy recipe, but these are so good and a great way to use Reese's brand peanut butter, which is a little sweeter, smoother, and more like its namesake candy. You can use any sweetened peanut butter, but the Reese's works particularly well for peanut butter fillings and icing. And that statement is in no way paid for or endorsed or even affiliated with Reese's. I just like it. Free advertising, Reese's! For morning toast, I usually go with a different brand or something less sweet.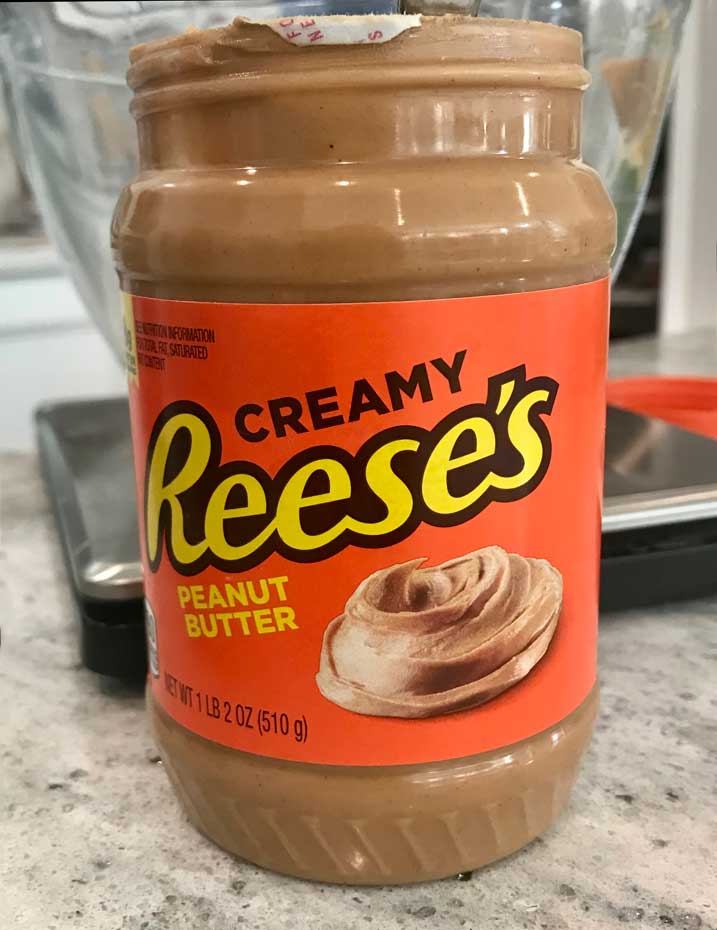 Why Make Your Own Reese's Peanut Butter Eggs?
You can always buy Reeses candies, but the benefit of making peanut butter candy yourself is that you get to pick your own chocolate coating. I am particularly fond of Cadbury Dairy Milk Chocolate because as a kids, my sister and I found it be very exotic and special. These days it's pretty common, but it still has a unique dairy flavor that tastes even better after you melt in and let it set again as a coating. I use it on chocolate peanut butter candies and on my homemade almond toffee or Almond Roca type candy. If you're not into Cadbury you can use Guittard, Lindt,Ghirardelli Melting Wafers or whatever your "heart" desires.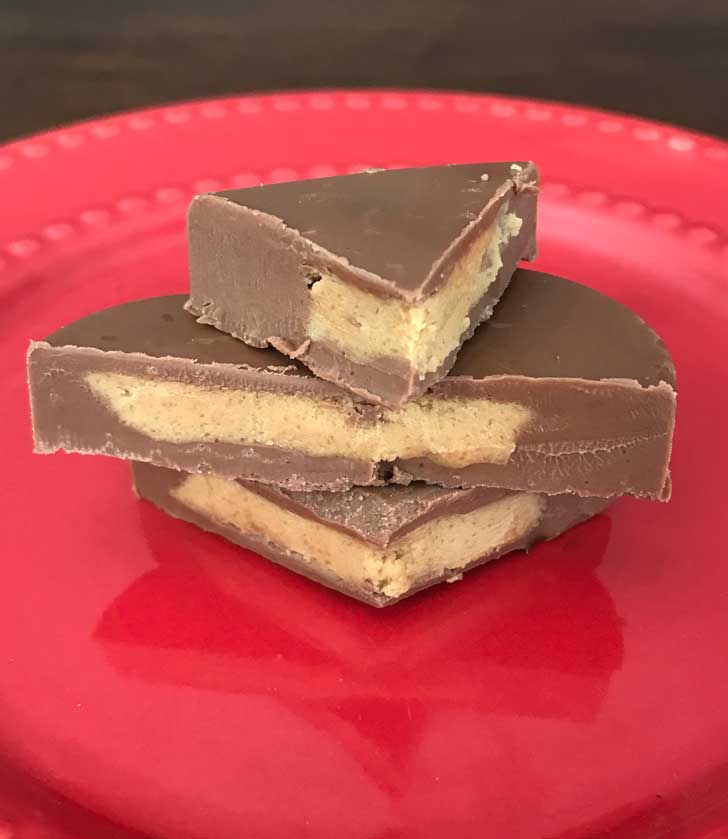 Cookie Cutters vs Molds
I made the first batch with cookie cutters. They were cute, but the candies looked a lot (a lot) prettier when made in molds. I found these cute heart shaped ones at Dollar Tree, but there are all kinds of heart and egg shaped molds out there to choose from. This one is actually supposed to be bakeable. We'll see. It feels pretty flimsy, but it sure worked well in the freezer.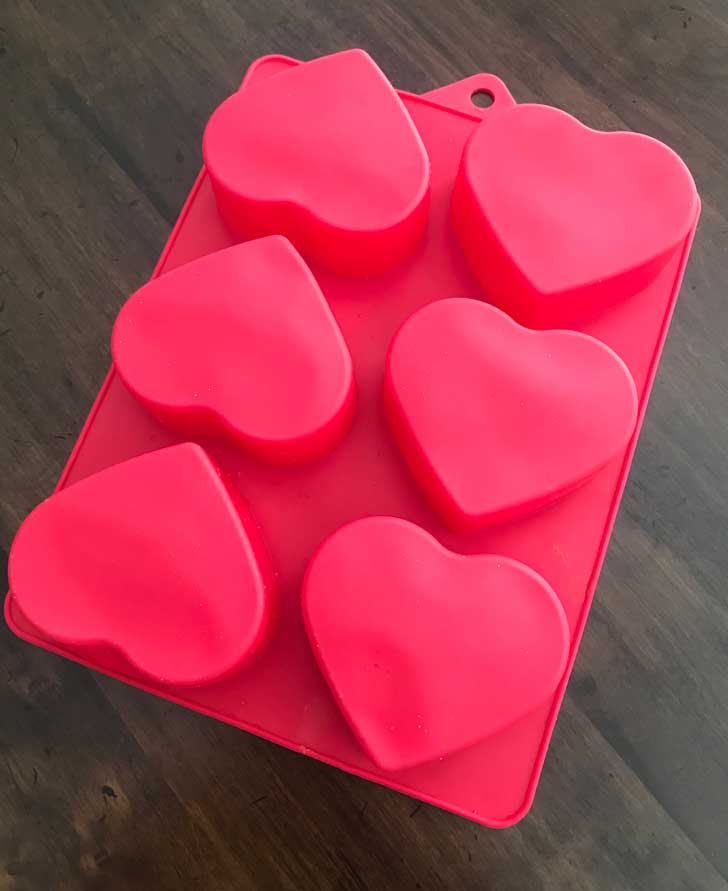 Brown Sugar in the Peanut Butter Filling
Before writing down this combination of filling ingredients, I tested a few others with varying ratios. Some called for brown sugar, some did not. This recipe uses a combo of dark brown sugar and sifted powdered. The texture is soft which is is one reason I recommend molds rather than cutters, but you can get away with the cutters by freezing the cut shapes.
So here's the recipe. You can use any peanut butter, crunchy or creamy, but if you can get your hand on the Reese's type, this is a good way to use it.
Recipe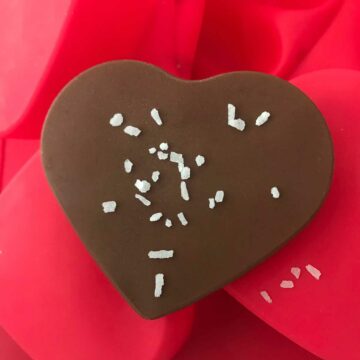 Reese's Peanut Butter Bars
Gluten-free version of an all-time favorite! Makes a little over 300 grams or 11 oz of filling, so the yield will depend on how large you cut your hearts.
Ingredients 
2

tablespoons

butter, salted or unsalted, softened

2 ½

tablespoons

light or dark brown sugar

(33 grams)

⅛

teaspoon

vanilla extract

1

big

pinch of salt, but only if you used unsalted butter

¾

cup

peanut butter, preferably Reese's brand

(190 grams)

¾

cups

confectioners' sugar, lightly spooned or weighed

(60 to 80 grams)

12

oz

milk chocolate, semisweet chocolate or a mix of the two

1

tablespoon

coconut oil (omit if using melting wafers)
Instructions 
Beat the softened butter and brown sugar until smooth, then beat in the vanilla, salt and peanut butter. Lastly, blend in the confectioners' sugar. Add it gradually and stop adding if you feel the mixture is too sweet. I use the full amount. It tastes sweet at first, but mellows out once you've shaped and coated.

Using a small cookie scoop or a spoon, scoop out 18 balls. They should be 16 grams each or a little over a half oz. But feel free to make them any size you wish. Put the balls in the refrierator until firm enough to shape, then pinch them and roll a bit to nudge into egg shapes. If you are using a mold, you can skip this step. If using heart cookie cutters, flatten the balls to the size of the cutter.

Melt the chocolate along with the coconut oil in microwave using 50% power and stirring every 30 seconds or in the top of a double boiler set over barely simmering water. Let the chocolate cool slightly if it gets too hot.

To make hearts, spoon a little melted chocolate in the heart mold, then set a flattened bit of peanut butter in the center. Spoon more chocolate over, then let set at room temperature (if using wafers) or in the freezer.

If making eggs, keep the egg shapes frozen and coat a few at a time. Set the egg shapes on a wire rack sitting over a sheet of wax or parchment paper. Spoon chocolate over and let it flow down the size. Carefully transfer to a plate or tray covered with parchment or wax and let set at room temperature or in the freezer.