It was super hot, and I had part of a bag of Gluten-Free Oreos plus exactly 1 cup of milk and 2 cups of heavy cream. Making gluten-free Oreo ice cream seemed like a great idea. Normally I would have just put the cookies in my usual Cookies & Cream recipe, but since it was so hot and I was tired but still antsy, I made the easiest recipe I could find.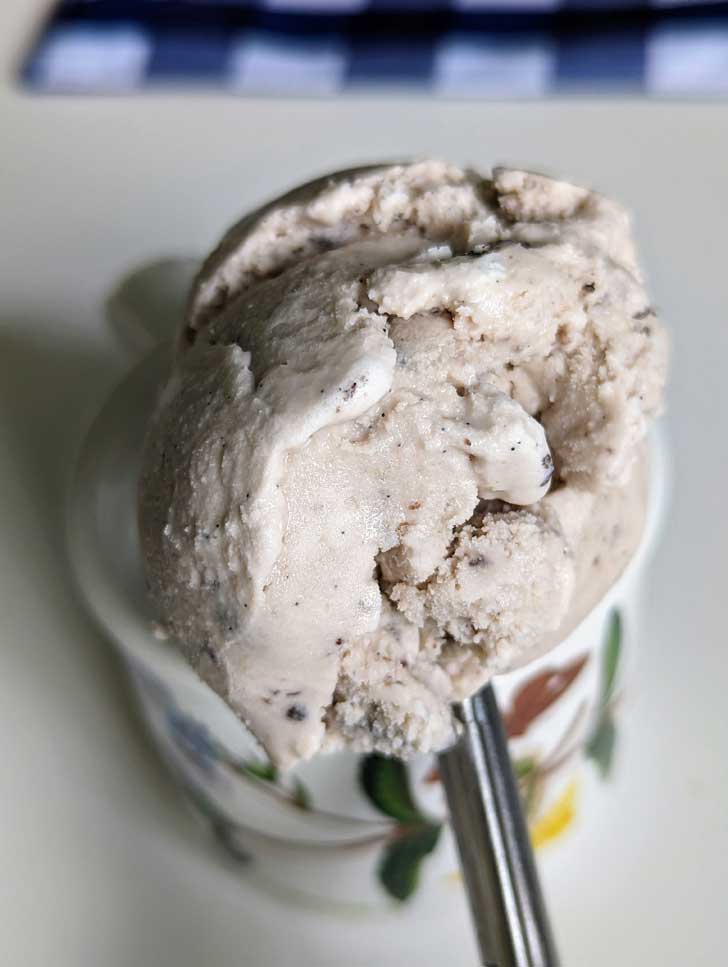 Easiest Cookies and Cream
Compared to my other recipe, this one's the easiest. My usual recipe starts with the Jeni's Splendid base to which I add Oreos. It's not complicated, but it does involve hunting down a little cream cheese, making a cornstarch paste and boiling some milk. For this Gluten-Free Oreos ice cream, You just whisk whole milk with sugar, add cream and vanilla, then throw it in the ice cream maker and add cookies while it churns.
Ice Cream Maker or Loaf Pan
To churn it, I highly recommend an ice cream maker. I've seen versions of this frozen in loaf pans, but I used a Cuisinart ice cream maker, which was probably one of the best appliance investments ever. I keep saying I'm going to get a new and fancier one, but this one's still rolling. That said, other people have successfully made this by just dumping it in a loaf pan and freezing.
Texture of Ice Cream Without Eggs
This ice cream took a little longer to freeze than my other Cookies & Cream recipe, but it did indeed freeze and it made some tasty ice cream. If you are wondering how the texture compares to ice cream that starts with a custard, this one is a little different. Straight out of the ice cream maker, it's a soft serve and less smooth than others, but not unpleasantly icy thanks to all the damn cream. You can eat it at that point, but it's best when frozen for at least a few hours. I made it at about 4:00 and served it at 8:30. It was just the right consistency for scooping. I checked it the next day thinking it would be rock hard, but it wasn't! It was actually quite scoopable.
Color of Ice Cream and When to Add Oreos
My Oreo ice cream is always a little grey. As a kid I preferred whiter vanilla ice cream with chunks of Oreos. Now I like the grey, which is the color you get when you add the Oreos early on and the cream has mashed cookies blended in. It goes from being just vanilla flavor, to actual Oreo flavor. So the "cream" has "creme" in it. I think the creme filling that gets mashed in with ice cream might actually enhance the texture somewhat, but I can't swear to that. And I did see one person who said they scraped out the creme filling before adding and still had good ice cream.
Cookies and Cream Ingredient Notes
Whole Milk -- You could probably substitute 2%, but the ice cream may not be quite as smooth.
Sugar -- Just plain granulated cane sugar.
Vanilla Extract -- Splurge if you can and use something good like Sonoma Syrup's Vanilla Bean Crush. Vanilla Bean Crush has a bit of Tahitian vanilla mixed in, so it has a distinct flavor that works well with the Cookies and Cream flavor.
Gluten-Free or Regular Oreos -- The gluten-free variety works just as well as regular Oreos, it seems. I don't think the fact mine were gluten-free had any negative or positive affect on the texture.
Recipe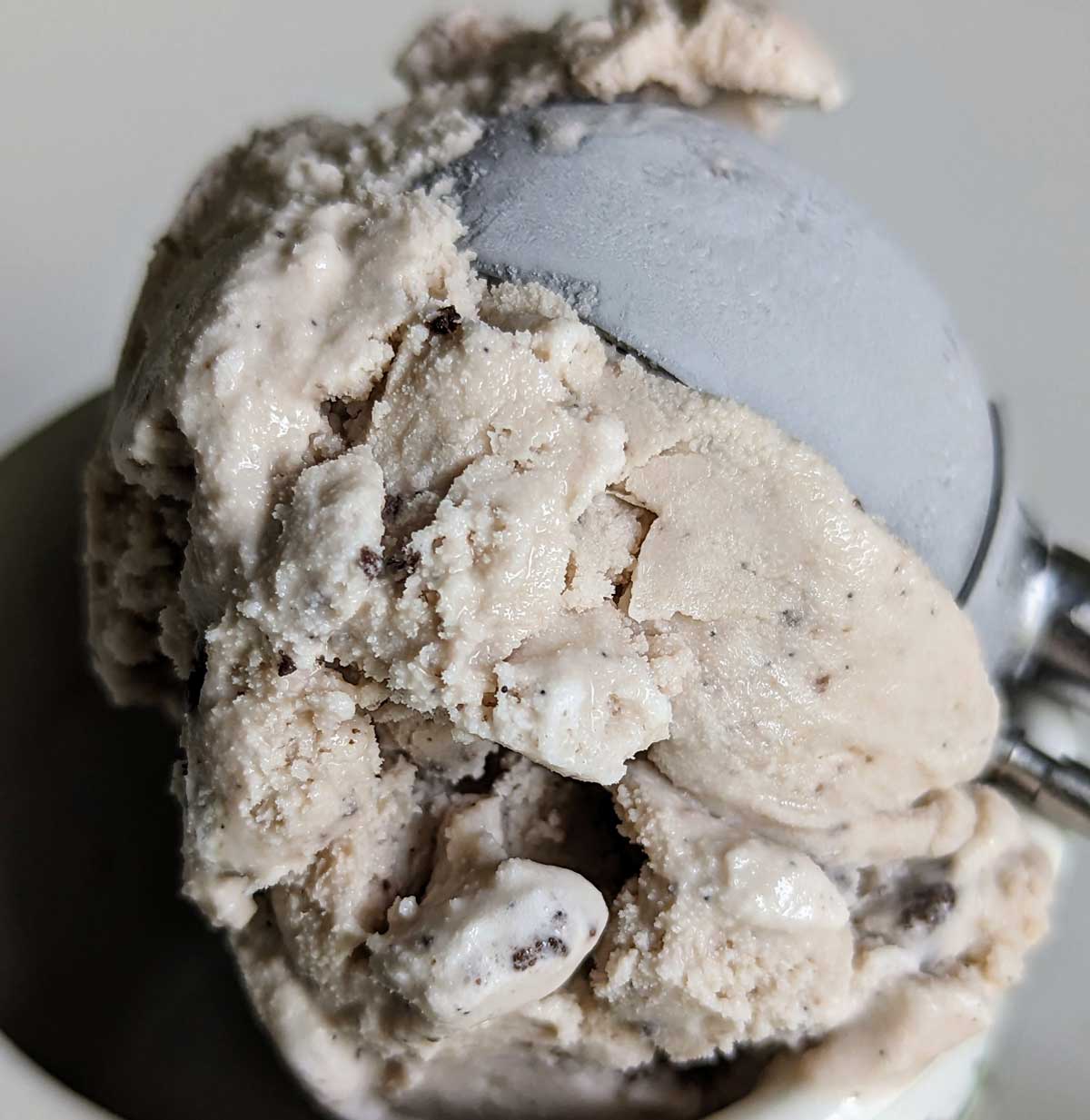 Gluten-Free Oreos Ice Cream
An easy ice cream recipe made with regular or gluten-free Oreos, milk, cream, sugar and vanilla.
Ingredients 
⅔

cup

sugar, but you can go as low as ½ cup if you prefer less sweet

(130 grams)

1

cup

whole milk, cold

2

cups

heavy whipping cream

2 ½

teaspoons

best quality vanilla (I like Vanilla Bean Crush)

14

or so

Oreos, regular or gluten-free type
Instructions 
In a large bowl, whisk together the milk and sugar.

Whisk in the cream and vanilla.

Scrape mixture into the canister of an ice cream maker and begin processing as per manufacturer directions. About 10 minutes in, break anywhere from 4 to 6 Oreos into small pieces and add them to the machine while it is going. The machine will crush the Oreos and give the ice cream a greyish hue.

Add remaining Oreos right before you transfer. You can use them all, use less, or add even more. This is why making your own Oreo ice cream is the best.

Scrape the ice cream into two pint-size containers and freeze until firm enough to scoop.