This is a gluten-free bread recipe that I make about once every 3 weeks. The prominent flavor is the sorghum, so I call it sorghum bread, but it also includes tapioca and brown rice flours. While it can be used as a sandwich bread, I think of it more as a toasting bread because it's so crusty and chewy. It's perfect as morning toast or topped with butter and served as a side bread at dinner.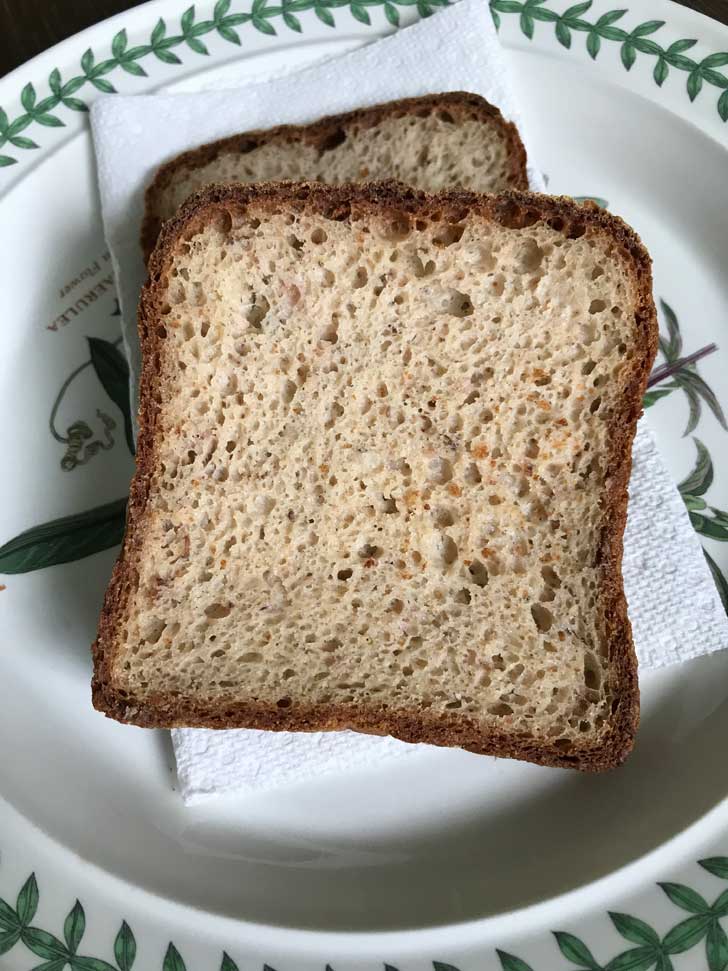 No Eggs, Butter or Xanthan Gum
The recipe is a spin on one from Cannelle et Vanille Bakes Simple, an excellent book for beginner gluten-free bakers. Gluten-free breads can be very tasty, but sometimes they're rich with eggs and butter. This loaf is made without any eggs or butter and only enough oil to grease the pan. What it does have is psyllium, a healthy fiber that helps the dough behave more like traditional wheat dough in that you can actually shape it. Most gluten-free yeast bread doughs tend to be like thick batters.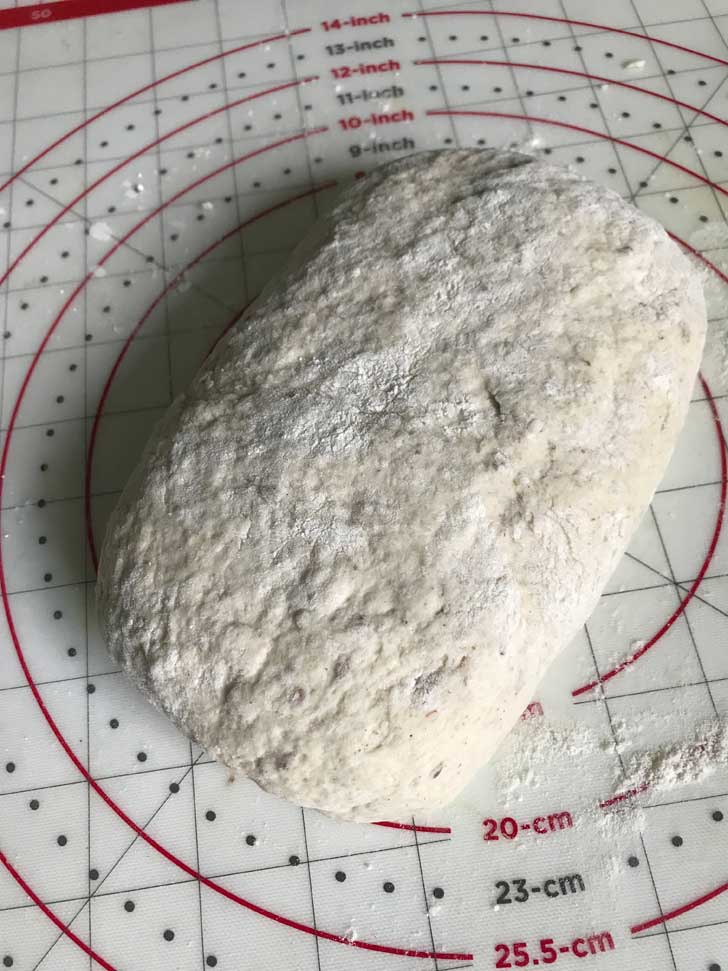 Baking Time and Temperature
You may question the very long baking time at 425 degrees F. Gluten-Free Sorghum Bread bakes for an hour at 425 degrees F., then you remove it from the loaf pan and bake it out of the pan for another 30 minutes. This does two things. It helps remove some of the excess moisture from the inside of the bread and gives you a dark brown and very chewy crust. I've seen comments from people on other sides who have had to reduce the baking time or temp after the first hour, but I've never had to do that.
Loaf Pan Size
If you are just getting into gluten-free baking or any kind of yeast bread baking, a Pullman pan is a great investment. The high sides of a typical 1 pound Pullman help support the dough as it rises, making for tall and stately loaves. Gluten-free breads like this one need all the help they can get.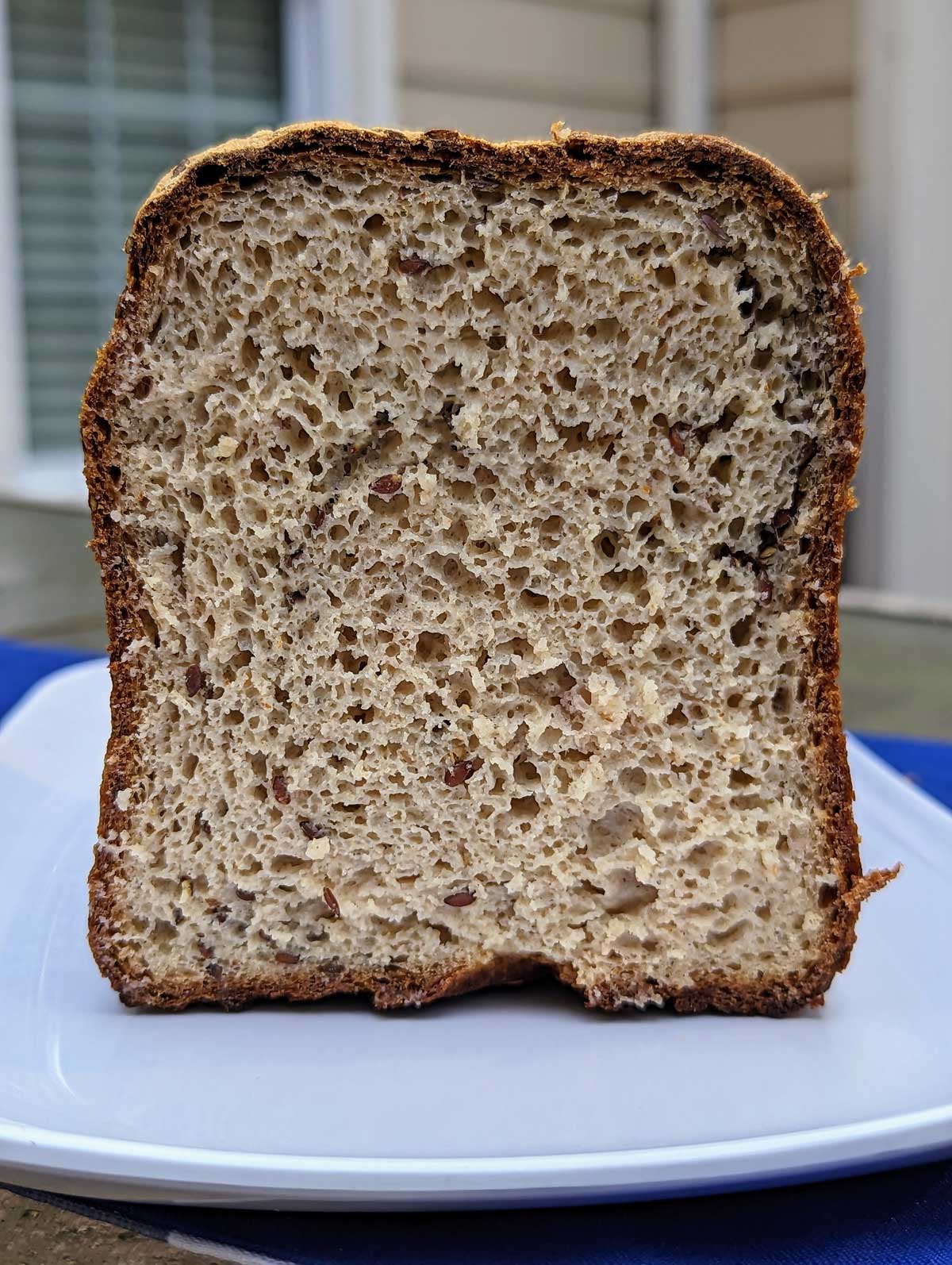 Here's a picture of a loaf I baked in a standard 8 ½ x 4 ½ inch loaf pan, but I did reduce the batter by ⅓ so of course it's shorter. In this case, I just wanted smaller slices.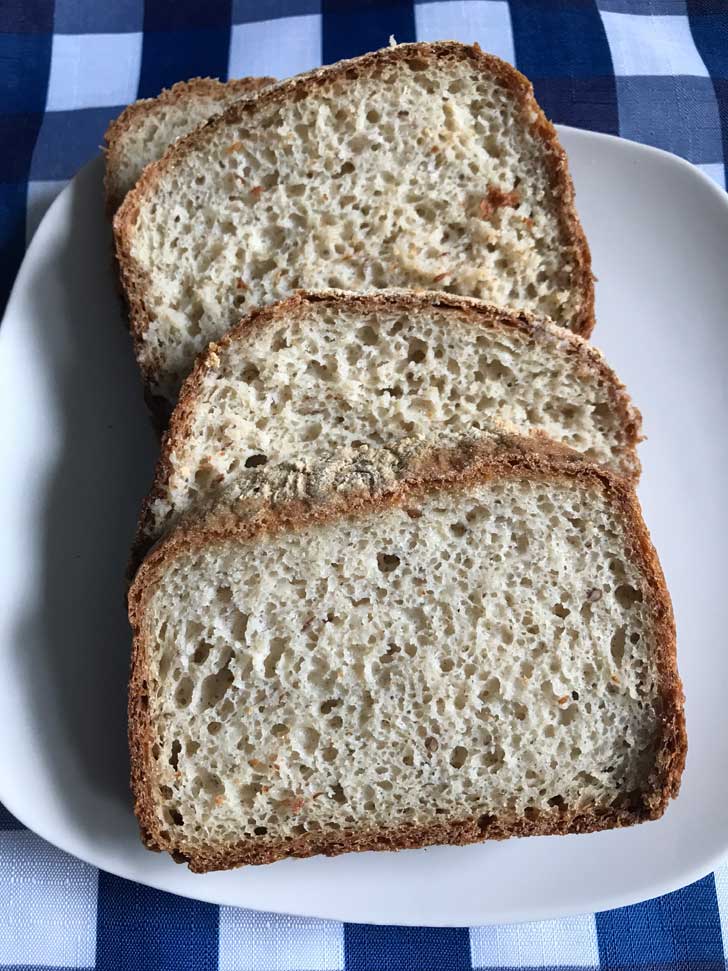 Sorghum Bread Variations
My favorite variation of this bread recipe is Sorghum Flaxseed Bread. It's easy. Before starting, soak 2 tablespoons of whole flaxseed in 2 tablespoons of very warm water. The flax should completely absorb the water. Add the plumped up flax to the bread right after you finish kneading with the dough hook. You can work it in a little more after you empty the dough onto the mat. Other variations include adding the plumped flaxseeds as mentioned above, using half quinoa flour in place of half the sorghum and adding a big handful of shredded, well-drained and dried carrots for Flax Quinoa Carrot Bread. There are lots of options! I recommend trying the recipe as written first, and feel free to leave a comment if you have a question.
Recipe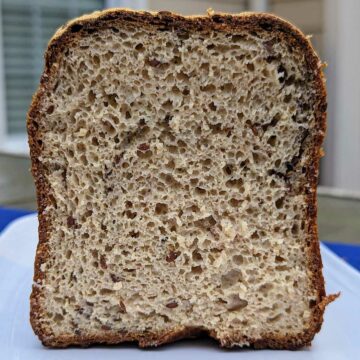 Gluten-Free Chewy Crusty Sorghum Bread
Ingredients 
Dry Mixture
140

grams

sorghum flour (about 1cup)

210

grams

superfine brown rice flour (about 1 ½ cup)***

120

grams

tapioca starch (about 1 cup)

2

tablespoons

dry milk powder (optional)

2

tsp.

salt (scant teaspoons)

1

tablespoon

flaxseed meal

(7 grams)

1

tablespoon

sugar
Wet Mixture
620

grams

water (this is about 2 3/3 cup)

I do weigh the water

½

tablespoon

honey or maple syrup

(10 grams)

1

tablespoon

active dry yeast

25

grams

whole psyllium husk (you can use equivalent weight of the powder, but I use the husks)

1

tablespoon

apple cider vinegar
Instructions 
Grease a 1 pound Pullman loaf pan or an 8 ½ by 4 ½ inch loaf pan. The narrow bottom and tall sides of a Pullman give the dough more than enough room to rise. You will not need to use the top of the Pullman.

In large bowl, whisk together dry ingredients using the weights given.

Heat the water in the microwave to about 110 degrees and pour it into the bowl of a stand mixer. Add the honey. Let cool to about 105 degrees. Stir in the yeast and let stand until it becomes slightly foamy. Add the psyllium and stir to make a gel. Add the vinegar.

Add the flour mixture to the psyllium/yeast mixture and stir just until mixed.

Use the dough hook to mix the ingredients for about 2 minutes, stopping often to scrape sides. The dough should form a sticky mass at this point. Turn it out onto a pastry mat dusted with rice flour and coat lightly with flour. Shape it into a nice loaf and put it in your pan.

Cover with greased plastic wrap and set in a warm place to double in bulk. This should take about 35-45 minutes.

Towards the end of the rising period, preheat your oven to 425°.

When dough is done rising, bake on center rack for one hour at 425°. After 1 hour, carefully remove the loaf. Set it on a sheet pan (or you can put it directly on the rack) and bake for another 30 minutes at 425°. This is the correct time and temp. If you feel like this is too high for your oven, you can reduce heat to 375 for the last half hour. However, the long bake time is important because it removes moisture from the loaf. It also makes the crust very chewy.

Let cool completely on wire rack before cutting. This will usually be at least 3 hours.

When slicing bread, be sure to use a serrated knife to gently saw back and forth. I sometimes chill the bread slightly so that it will be firmer and easier to cut. It's usually quite moist the first day, but tends to lose some of the moisture as it sits. I still think it's best toasted.
Notes
Be sure to use superfine rice flour such as Anthony's brand or Vitacost or others that claim to be superfine. Some major brands are fine and will absorb less water.