I wasn't really in the mood for coconut, but this week's been kind of crazy and I liked the title of this recipe so I made it anyway. It's called Coco-Loco Brownies from Rachel Ray Every Day – same issue as the most-excellent Chocolate Peanut Butter Fudge Crunch Bars.
This recipe exceeded my expectations in every possible way. First off, all the brownie batter is made in a big saucepan and doesn't require the use of any small appliances. The coconut mixture, which gets dropped on the top, gets mixed in a separate bowl, but that takes 2 seconds to do and the bowl was pretty easy to rinse out. In short, putting these together was a cinch.
But let's get to the important part. Appearance was quite striking. For such a simple recipe, these are muy impressivo! Muy bonita, que? Si! And while they do contain coconut, the coconut is mixed with a bit of condensed milk so it has a flavorful burnt milk macaroon quality to it which makes the brownies taste like fudge brownies with soft macaroons dropped on top. Delicioso! They are dense, fudgy, sturdy, and loaded with almonds and chocolate – definitely worthy of your next fiesta. Of course, I'll probably just send mine to work with Todd.
If you don't have an upcoming fiesta either, you can cut the recipe in half. Follow RR's directions as written, but cut everything in half and bake the brownies in an 8 inch square metal pan for about 28-30 minutos.
Since I didn't make any real changes to the recipe (aside from halving it), here's a link to the original Coco Loco Brownies recipe.
Coco Loco Brownies Recipe Here. This is Where To Click.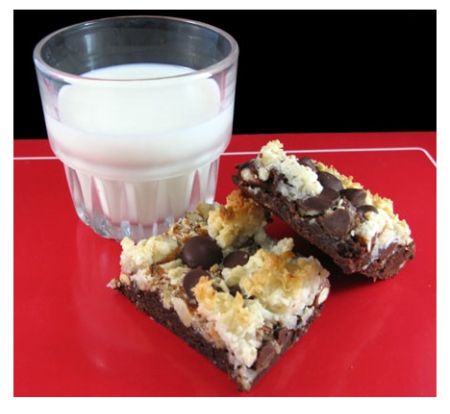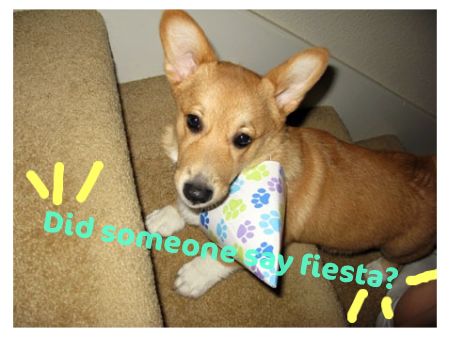 Related posts: