This is some pumpkin bread from yesterday, and I'm going to take a better picture of it later.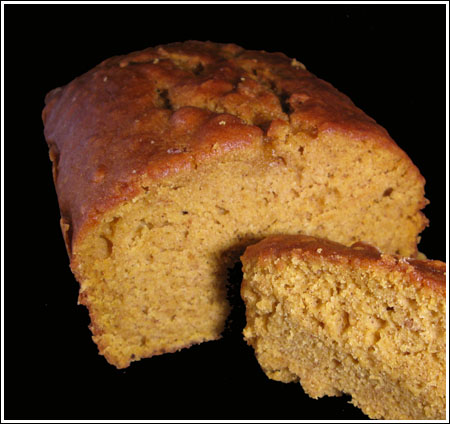 For now, here's a photo of the chef.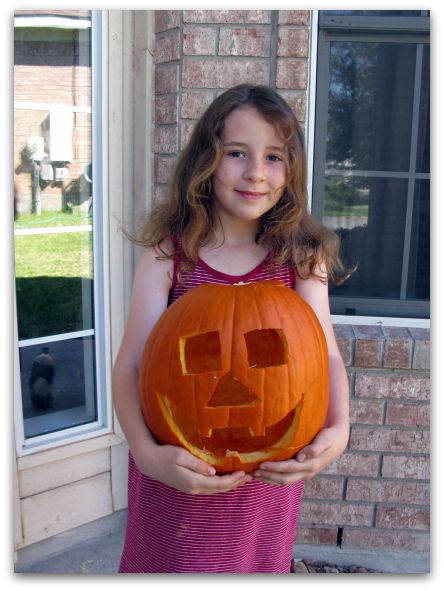 Fuzz couldn't entertain herself Sunday morning so I laid out all the ingredients and told her what to do. She had a lot of fun and was very proud of her creation.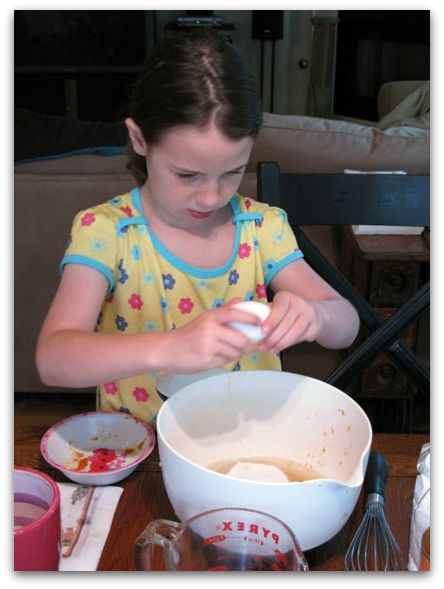 <
Fuzz's Pumpkin Bread
The recipe is a half (and modified) version of a popular bread from allrecipes.com. I used white whole wheat flour in place of all-purpose, so I like to think it's a little more wholesome. It definitely taste good and is kid-approved. Since this recipe was such a hit, I'd like to find another one with a little less sugar. Fuzz's Whole Grain Pumpkin Bread
Ingredients
1 3/4 cup white whole grain flour (7.8 oz) Or regular all-purpose
1 teaspoon salt
1 teaspoon baking soda
1/2 teaspoon baking powder
1 teaspoon pumpkin pie spice
1/4 teaspoon cinnamon
1/2 cup vegetable oil
1 1/2 cups granulated sugar
2 large eggs
1 teaspoon vanilla extract
1 cup canned pumpkin (half a can)
1/3 cup water
Instructions
Preheat oven to 350 degrees F. Grease and flour a 9x5 inch metal loaf pan or spray with flour-added cooking spray.
Stir together flour, salt, baking soda, baking powder, pumpkin pie spice and cinnamon. Set aside.
Whisk together oil, sugar, eggs, vanilla, pumpkin and water in a mixing bowl. Add the flour mixture and stir just until moistened.
Transfer mixture to loaf pan and bake for 1 hour or until done.
Related posts: