This is some pumpkin bread from yesterday, and I'm going to take a better picture of it later.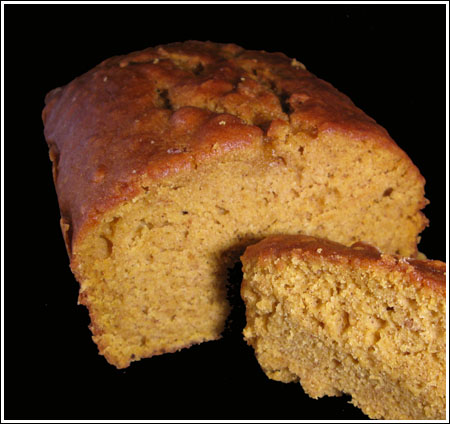 For now, here's a photo of the chef.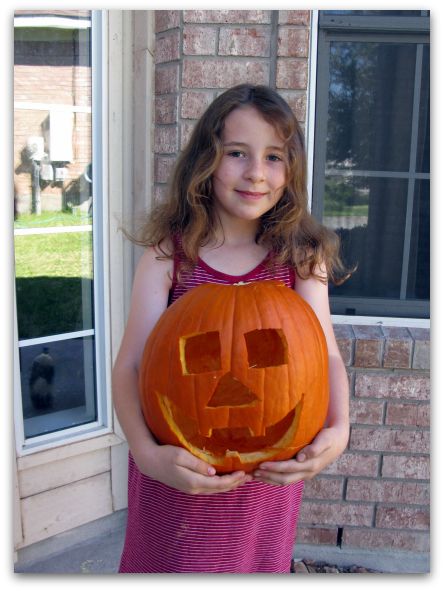 Fuzz couldn't entertain herself Sunday morning so I laid out all the ingredients and told her how to make pumpkin bread. She had a lot of fun and was very proud of her creation.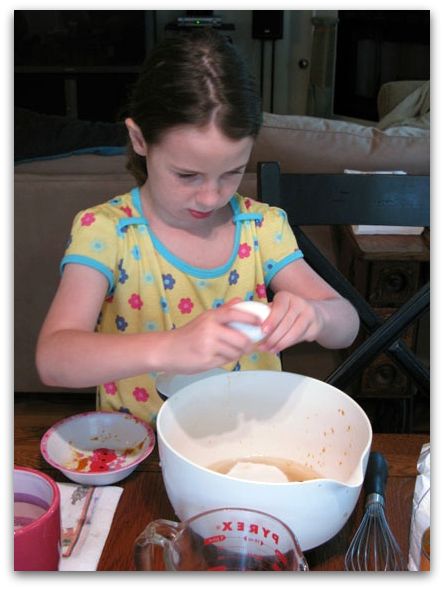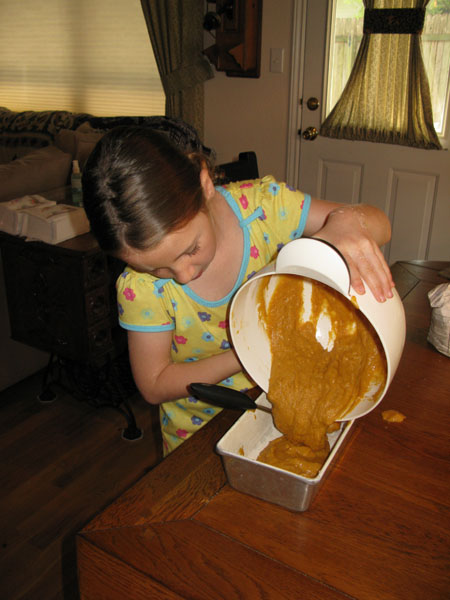 Update:  I first posted this in 2008. Now it's 2018, 2023 and Fuzz is looking at finished with college! 
As for the pumpkin bread, this recipe is still a favorite, though, I've changed it slightly by cutting the salt to ¾ teaspoon.  In my original notes I mentioned finding a recipe with less sugar, but I haven't put much effort into looking for a lower sugar version since this one is so good and we make it as a treat rather than a regular part of our diet. I've also upgraded to a better loaf pan.
Recipe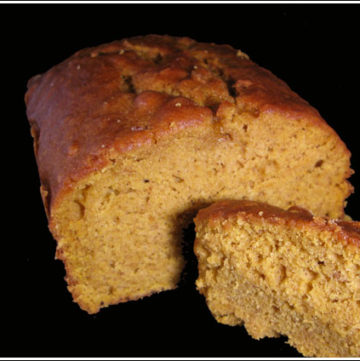 Fuzz's Pumpkin Bread
The recipe is a half (and modified) version of a popular bread from allrecipes.com. I used white whole wheat flour in place of all-purpose, so I like to think it's a little more wholesome. It definitely taste good and is kid-approved. Since this recipe was such a hit, I'd like to find another one with a little less sugar.
Ingredients 
1 ¾

cup

all-purpose or white whole grain flour

(220 grams)

¾

teaspoon

salt

1

teaspoon

baking soda

½

teaspoon

baking powder

1

teaspoon

pumpkin pie spice

¼

teaspoon

cinnamon

½

cup

vegetable oil

1 ½

cups

granulated sugar

(280 grams)

2

large

eggs

1

teaspoon

vanilla extract

1

cup

canned pumpkin

half a can

⅓

cup

water
Instructions 
Preheat oven to 350 degrees F. Grease and flour a 9x5 inch metal loaf pan or spray with flour-added cooking spray. For a taller loaf, use an 8 ½ by 4 ½ inch pan.

Stir together flour, salt, baking soda, baking powder, pumpkin pie spice and cinnamon. Set aside.

Whisk together oil, sugar, eggs, vanilla, pumpkin and water in a mixing bowl. Add the flour mixture and stir just until moistened.

Transfer mixture to loaf pan and bake for 1 hour or until done (ours usually take an hour and 15 minutes.)
Notes
The substitute for pumpkin pie spice is ½ teaspoon cinnamon (use in addition to the cinnamon already in the recipe), ⅛ teaspoon cloves, ¼ teaspoon ginger, ⅛ teaspoon nutmeg.