Crispy Baked Gau is a recipe I dug out of the Cookie Madness basement. It's a variation on a traditional Chinese New Year's dessert called Nian Gao. And the key word is "variation". There are many! But most versions that I have found use sweet rice and are steamed. This is small batch baked version, and a do-over of the dessert I made years ago when Fuzz was in grade school.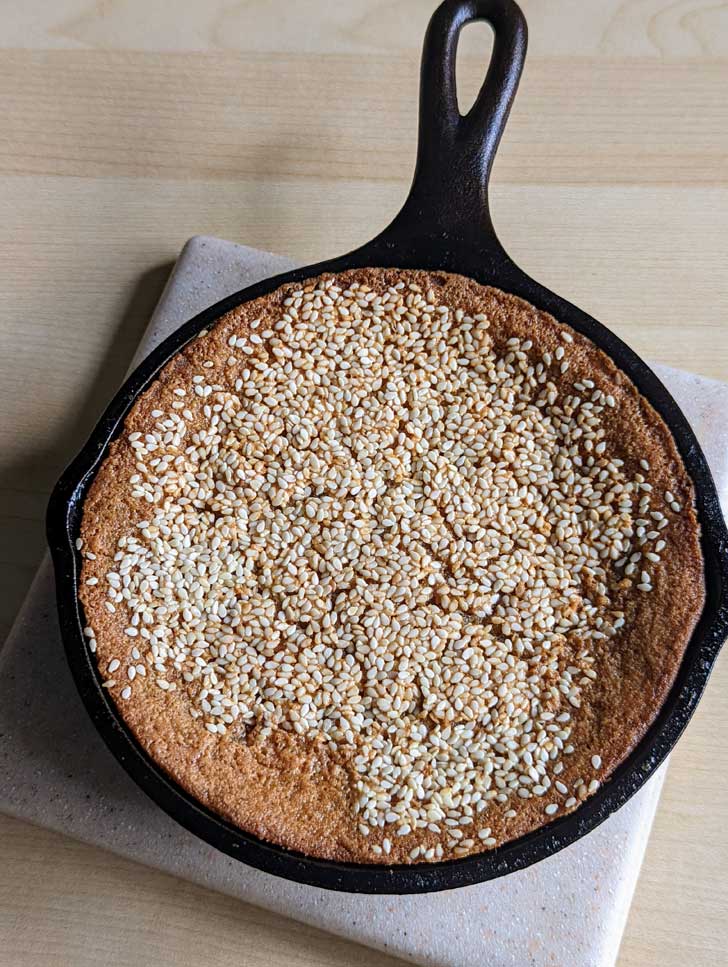 Crispy Baked Gau with White Rice Flour
The first time I made Crispy Baked Gau was back in 2007 upon the encouragement of a friend who suggested I make it for a school Chinese New Year's celebration. My friend had just moved to Australia and her encouragement came via email. Since she never got a chance to school me on how to make this, I was flying blind. And my biggest mistake was that I used rice flour instead of sweet rice flour. Whoops! If you know your Nian Gao, you can tell by looking at it that this one from 2007 is not right due to the rice flour.
Sweet Rice Flour vs. Rice Flour
White rice flour and sweet rice flour have completely different properties. Sweet rice, (which is also called glutinous rice yet is gluten-free) gives food a stretchy, elastic quality. Some of my favorite gluten-free bread recipes use just a bit of it to give the GF bread the kind of elasticity you'll find in wheat bread, but that's another topic. For this dessert, you need sweet rice flour.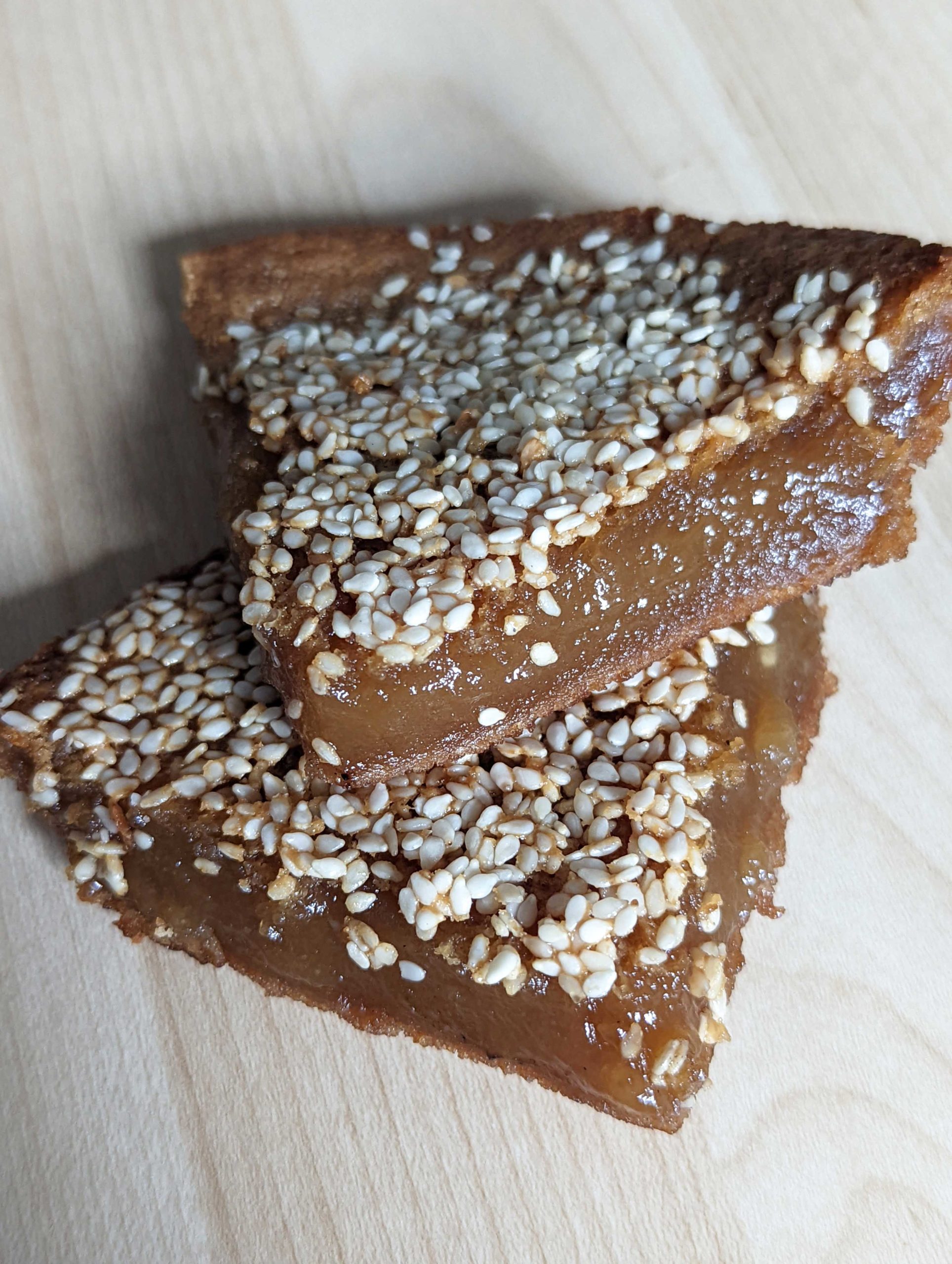 Crispy Baked Gau Texture
The recipe is originally from an old Allrecipes.com magazine. where it was submitted by Cassandra Aoki. When I bought the magazine, the recipe had not yet been published on the website, so I had no idea how it was really supposed to turn out. It is now on Allrecipes.com where you can read the reviews. People note that it's sweet, very chewy, can be almost custard or toffee-like and may have crispy edges. A couple of people suggested using scissors to cut it, which sounds odd until you actually start serving it.
Cast Iron Skillet vs Pan
When baked in the little skillet, the edges are firm, but the inside is soft and almost rubbery. You can actually cut off a piece (again, scissors might come in handy) and bend it like a rainbow, which is a property that comes from the glutinous rice. But I think the small surface area of the skillet might have overcooked it a bit. The original version calls for a 9x12 inch in pan. If you don't need that much, you can halve it and bake it in an 8 inch pan.
Link to Recipe
You can find the full version on Allrecipes.com or authentic versions on pretty much any other website but mine. The changes I made were to scale it down to ¼ (using a quarter pound of sweet rice flour) and baking in a cast iron skillet. I have the Lodge 3SK, which is considered "vintage" now. It's 6.5 inches rim to rim on top and 5 inches if you measure the bottom. It holds exactly the right amount of batter for one small batch. If you are using any other skillet than the Lodge 3SK, you should probably put a rimmed baking sheet under while baking just in case. If your skillet is wider than 6.5 inches at the top, the bake time might need to be decreased.