Austin Girl Scout Cookie sales began today and to kick it off, I decided to post a recipe for a pie using Thin Mints. You'll probably want to eat your first few cookies straight up, but trust me — after you've bought ten boxes, alternatives are good.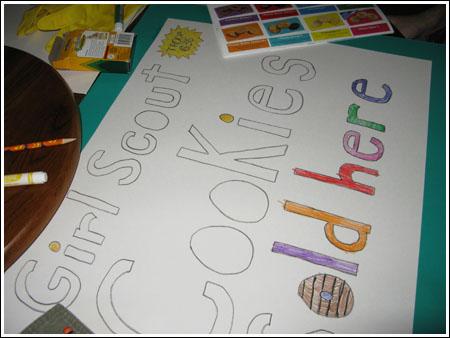 This pie is based on Kraft's Triple Layer Cookie Pie – an easy and very popular recipe. I changed it up a bit to give it a mint theme. You can eat it chilled or you can freeze it, slice it, and serve it partially thawed. It's easier to cut when partially frozen.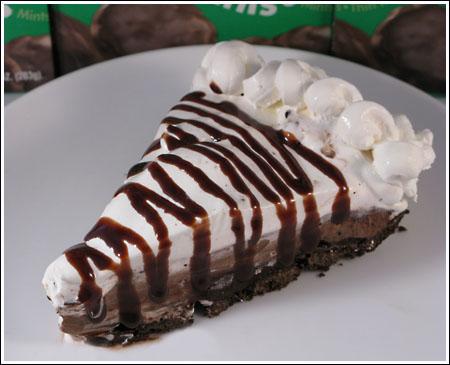 Triple Layer Thin Mint Pie
1 box Thin Mint cookies (32 cookies)
3 tablespoons melted butter
2 cups cold milk
2 packages (4-serving size each) Jell-O Chocolate Flavor Instant Pudding
1/4 teaspoon peppermint extract
1 tub (12 oz.) Cool Whip Whipped Topping, thawed, divided use
Remove 10 cookies and set aside.
Crush or process remaining cookies, then mix them with the butter. Press firmly onto bottom and up side of 9-inch pie plate.
Pour milk into large bowl. Add both boxes of pudding mix and beat with wire whisk 2 minutes or until well blended. (Mixture will be thick.)
Spoon out 1 1/4 cup of pudding into another bowl and stir in peppermint extract. Pour peppermint pudding mixture over crust. To remaining pudding mix, add in 1 cup of whipped topping. Spread the pudding/whipped topping layer of the mint layer.
Chop remaining cookies and combine them with about 2 ½ cups (doesn't have to be precise) whipped topping. Spread this mixture over the top. The pie might look kind of messy at this point, so clean up the edges.
Chill for 4 hours or until set
To garnish, place remaining whipped topping in a plastic zipper bag. Snip off a corner of the bag (about ½ inch up from corner) and squeeze whipped topping around sides decoratively.
To make thin zig-zags, pour COLD chocolate syrup into a small zipper bag. Snip a very, very tiny cut off the bottom corner and drizzle away!
Makes 8 servings