The time-saving trick to making delicious Whoppers Brownies is brownie mix. Yay! I love homemade brownies, but I sometimes crave brownies made from a box. Weird, but true. However I suspect I am not alone in this. Anyhow, this is a doctored brownie mix creation.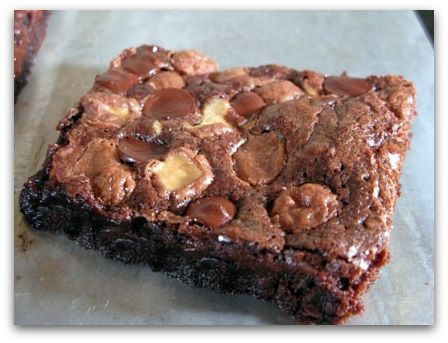 How to Make Whoppers Brownies
The recipe is as follows: Make a batch of brownie mix brownies as directed on package, but sprinkle chopped malt balls and bittersweet chocolate chips all over the top before baking.
Exhibit A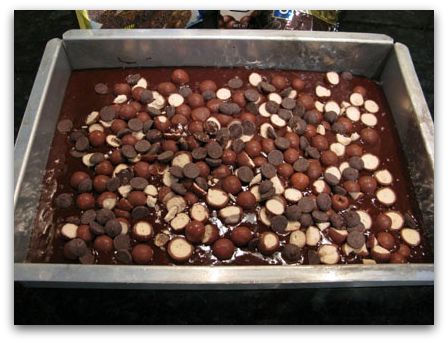 Exhibit B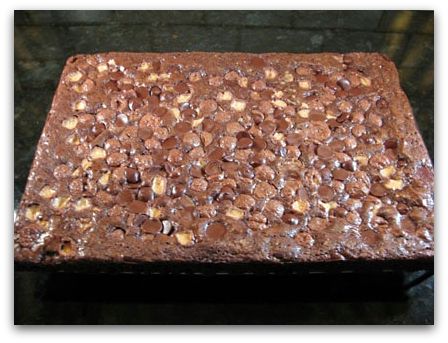 Exhibit C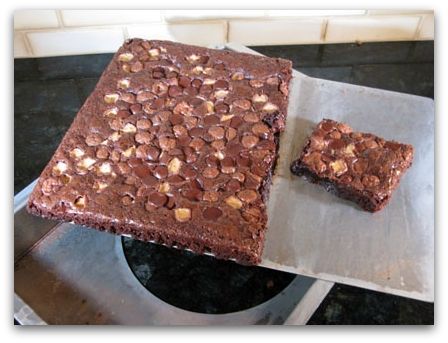 Definitely not gourmet, but they'll fix a chocolate malt craving.
Next time, I'm going to try this scratch version from Betty Crocker.