I felt like baking this morning, but wasted too much time on the computer and had to go to the gym instead of making the usual morning cookie.  I did find time to bake something, though — these Milk Chocolate Malt Brownies with Whoppers.    The time saving trick was to just use brownie mix.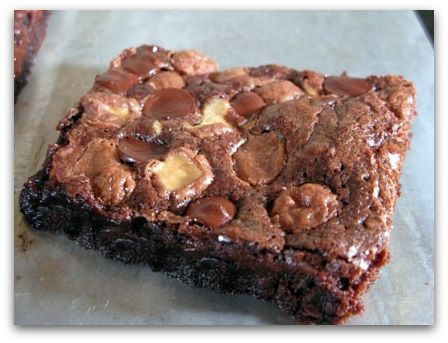 The recipe is as follows: Make a batch of brownie mix as directed on package, but sprinkle chopped malt balls (Whoppers) and bittersweet chocolate chips all over the top before baking.
Exhibit A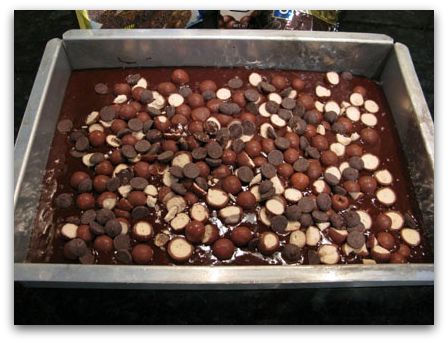 Exhibit B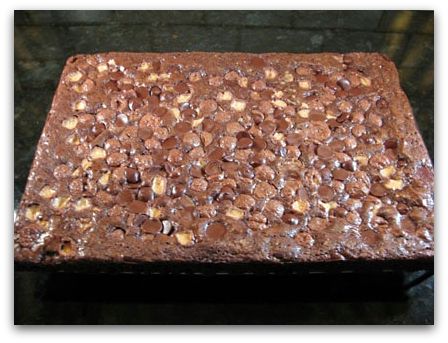 Exhibit C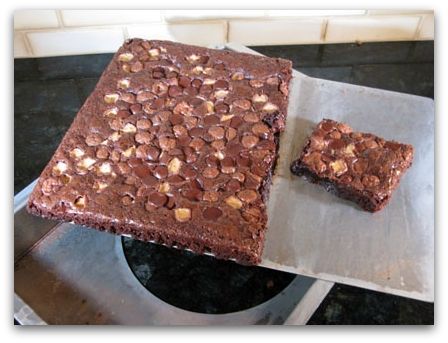 Definitely not gourmet, but they'll fix a chocolate malt craving.
Next time, I'm going to try this scratch version from Betty Crocker.
By the way, if you like my rectangular springform pan, you can order one here. It's actually called a cheesecake pan.