This is my Go-To Favorite Chocolate Frosting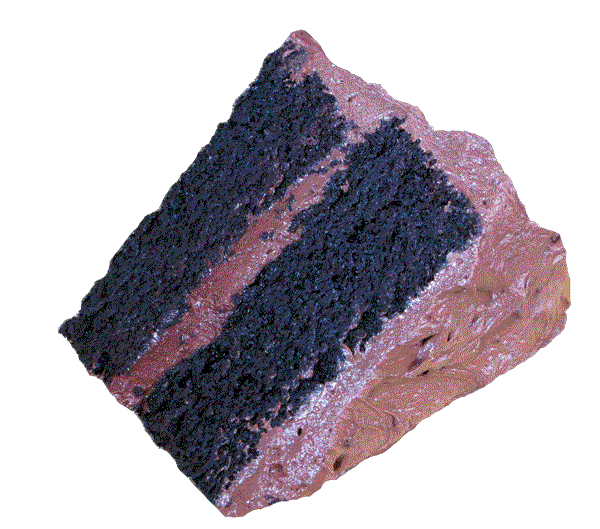 Updated!  I have a NEW favorite chocolate frosting.  The old version (below) is good, but requires actual chocolate.  This one is a cocoa based frosting, but the addition of heavy cream and sour cream makes it so much better. Here it is on a special chocolate cake called Double Fudge Fanciffill (I love that name). And you can see it again in the top picture which is a Hershey's Perfectly Chocolate Cake.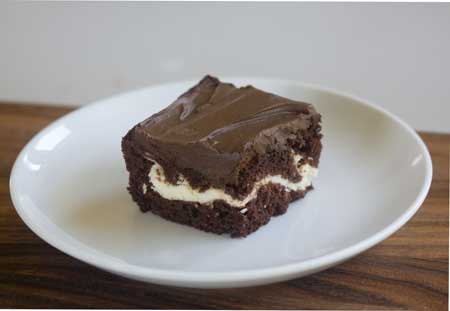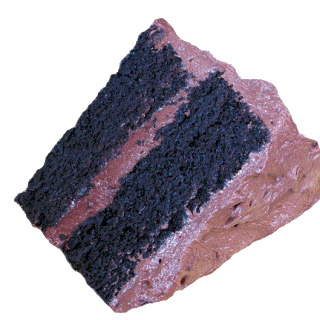 Favorite Chocolate Frosting
The is my favorite frosting because it's easy and tastes good. For the cocoa powder, I always use "natural" style like regular old Hershey's or Scharffen Berger or Ghirardelli. Also, remember that frosting is a personal thing and that you should adjust the liquid and sugar to taste, so taste it as you go and use the recipe just as a guideline.
Ingredients 
8

tablespoons

of unsalted butter

softened

1 1/2

tablespoons

of sour cream

room temperature

3

cups

confectioners' sugar

sift or aerate before using

3/4

cup

natural style cocoa powder

1

tiny pinch of salt

1

teaspoon

vanilla extract

4 to 6

tablespoons

of half and half or a mixture of cream and whole milk
Instructions 
Make sure all your ingredients are at room temperature. The butter should not be too cold, nor should it be melted.

In a large mixing bowl or the bowl of a standing mixer, mix the butter, sour cream, cocoa, salt and 2 tablespoons of the half and half until it all starts to come together as a thick sludge.

When everything is sticking together, add the vanilla. Increase mixer speed and beat until smooth, scraping bowl and adding more half and half (or milk and cream) as needed until you get your desired texture consistency. Spread over the cake.
Old Favorite Chocolate Icing Recipe
This is my old favorite icing.  It's good too, but it practically solidifies in the refrigerator, so keep that in mind.  It will soften as it sits at room temperature.
2 oz unsweetened chocolate
2 oz semisweet chocolate, chopped
8 oz unsalted or salted butter
1/4 cup unsweetened natural cocoa powder
4 cups sifted powdered sugar (3 1/2 cups unsifted) or about 1 pound
1/4 cup milk plus more if needed — can use buttermilk or half & half
2 teaspoons vanilla
Pinch or two of salt if using unsalted butter
Instructions
Melt both chocolates in microwave or double boiler, then set aside to cool for about 30 minutes.
Beat the butter until creamy. Stir in the cocoa powder and a cup of the powdered sugar.
Add the cooled melted chocolate, then scrape sides of bowl and beat well.
Add the remaining powdered sugar, then add milk, vanilla and salt, beating and scraping until creamy and smooth.
 Notes: Make sure ingredients aren't too cool.