As part of a Pillsbury Baking giveaway, Pillsbury sent me a few boxes of cake mix to experiment with.  This cake (along with the White Chocolate Cheesecake Key Lime Bundt Cake) was one of the experiments. I wanted to see how using a popular technique for extending cake mix would work with the new Orangesicle flavored mix.  Judging by my friends' assessment of this cake, it worked very well.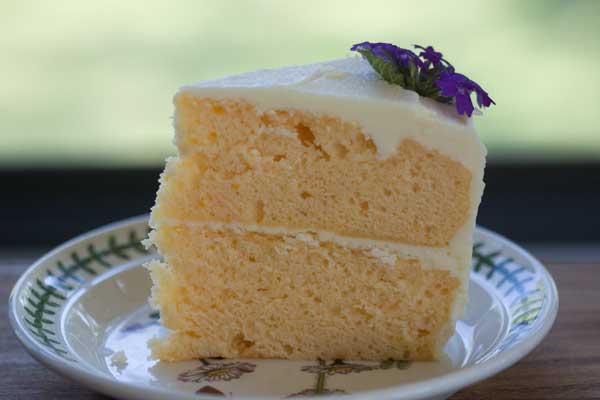 Enhancing Cake Mix
If you've never heard of it, extending or enhancing cake mix is when you add flour, sugar, oil, sour cream and various flavorings to a box of cake mix. And while it may sound like it defeats the purpose of convenience, it really doesn't. You don't have to be as precise with steps and measurements as you would if you were making a scratch cake, there's no creaming step, and in the end you get the texture benefits that cake mix offers. As for my experiment, the Orangesicle cake mix worked just as well as the cakes I make with vanilla mixes.
Orangesicle Cake Mix Substitute
The Orangsicle flavored cake mix was a seasonal flavor, and I'm not sure if Pillsbury will be bringing it back. In the meantime, you can substitute orange flavored cake mix.
Recipe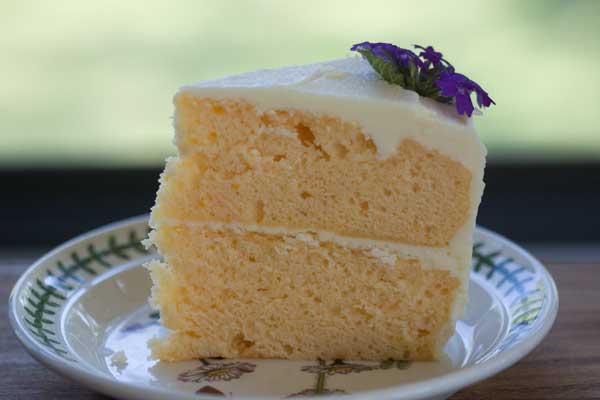 Enhanced Orangesicle Cake Mix Cake
Enhanced Orange Creamsicle Cake
Ingredients 
1

box

15.2 oz Pillsbury Orange Creamsicle flavored cake mix

1

cup

Pillsbury's Best flour or White Lily

stir well or weigh before measuring (4.5 oz)**

1

cup

granulated sugar

¾

teaspoon

salt

3

large eggs

1

cup

water

⅓

cup

fresh orange juice

2

tablespoons

vegetable oil

1

cup

sour cream

1

teaspoon

vanilla

2

teaspoons

orange zest
Vanilla Frosting
2

sticks

unsalted butter, softened

3

cups

powdered sugar

⅛

teaspoon

salt

1 ½

teaspoons

pure vanilla extract

3-4

tablespoons

whole milk
Instructions 
Preheat oven to 350 degrees F. Spray two 9 inch round cake pans with sides THAT ARE AT LEAST 2 inches high, with flour-added baking spray.

Combine all ingredients in a large mixing bowl and stir to mix. With an electric mixer, beat for a full minute, scraping sides of bowl well.

Divide batter evenly among pans (if you have a scale, you should weigh about 25 oz in each pan).

Bake for 30 minutes on center rack or until cakes test done. Let cool in pans for 10 minutes, then carefully invert. Let cool completely.

To make the frosting, beat the softened butter and 1 cup of sugar until smooth. Continue adding sugar gradually until you've used all 4 cups, then beat in the salt and vanilla. Add the milk 1 tablespoon a time, beating until smooth and creamy. If you feel like the icing is too creamy, add a little more sugar. If it is too dry, add more milk.

Note: I used White Lily and it worked perfectly, but any all-purpose flour should be fine.