Gluten Free Oatmeal Cookies Without Special Baking Mix!
In honor of Martha Stewart's birthday this weekend, I tried a recipe from the Martha Stewart website. Have you seen it lately? It's been redesigned since I last visited and is now quicker and more visual than ever. I love it! And I loved these gluten free oatmeal cookies from Martha Stewart's cookie section, too.  The recipe doesn't require any specialty flours — just ground oats and a little cornstarch. Cinnamon and vanilla add flavor, and the raisins help make up for some of the moisture lacking in the dough.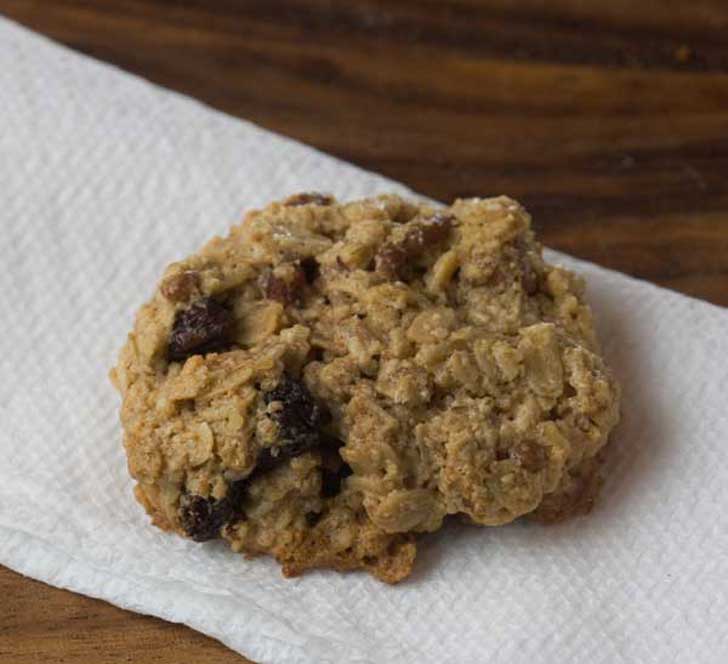 They really do taste better with some added fruit. Martha Stewart's recipe calls for chocolate chips, but I omitted those in favor of toasted nuts.  I also halved the ingredients and made 15 cookies instead of 30. This recipe is definitely going on my list of Cookie Madness Favorites.  And for anyone interested in more gluten-free goodies, make sure to check out my recipe for Almond Butter Brownies.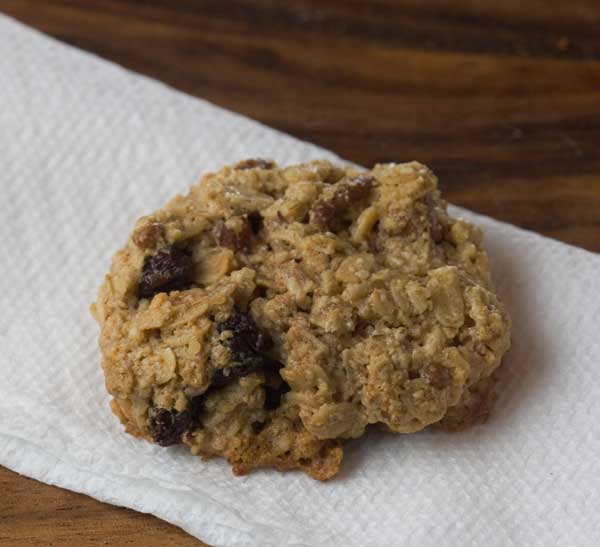 Gluten Free Oatmeal Cookies
Martha Stewart's Gluten Free Oatmeal Cookies
Ingredients 
2 1/4

cups

gluten-free old-fashioned oats

divided

1

tablespoon

cornstarch

3/4

teaspoon

ground cinnamon

1/2

teaspoon

gluten-free baking powder

1/4

teaspoon

salt

8

tablespoons

unsalted butter

room temperature

6

tablespoons

granulated sugar

1/4

cup

packed light-brown sugar

1

large egg

1

teaspoons

pure vanilla extract

1/3

cup

raisins

1/3

cup

toasted and chopped pecans
Instructions 
Preheat oven to 350 degrees. In a blender or coffee grinder, process 3/4 cup oats into a fine meal. Whisk together ground oats, cornstarch, cinnamon, baking powder, and salt.

In a large bowl, using a mixer, beat butter and sugars until light and fluffy. Beat in egg and vanilla. With mixer on low, gradually add oat mixture, beating until combined. Fold in raisins, and remaining oats.

In batches, drop dough in 2-tablespoonful mounds onto a parchment-lined baking sheet, 2 inches apart. Bake until cookies are golden brown at edges, 15 to 18 minutes. Let cool on sheet on a wire rack 2 minutes, then transfer to rack and let cool completely.
Notes
Thanks to Tywana who did some experimenting with oat flour and found that you can substitute 1 cup of oat flour for every 1 1/3 to 1 1/2 cups oats. Tywana also noted that adding a little xanthan gum kept the cookies from getting hard.