I baked this banana bread as a last minute treat for my sister-in-law's family to take with them on an airplane ride back home. When they reached their destination, Beth emailed asking for the recipe. Since then I've given her several, but this is the one she likes best, therefore I've named it after her even though it should probably be called "Betty's Banana Bread" because it's basically a half version of the Betty Crocker recipe.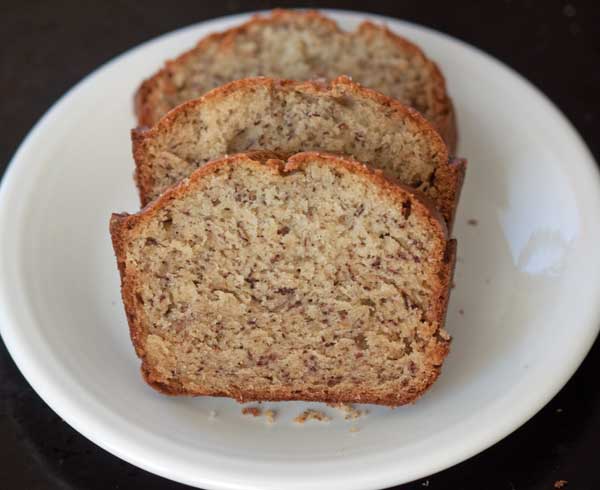 Since my husband and child do not like banana, I keep the loaf sizes small and bake this in an 8×4 inch loaf pan.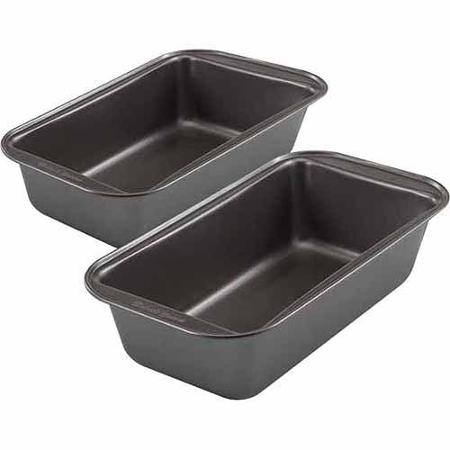 If you want to make this in a 9×5 inch or slightly larger size loaf pan, double the recipe.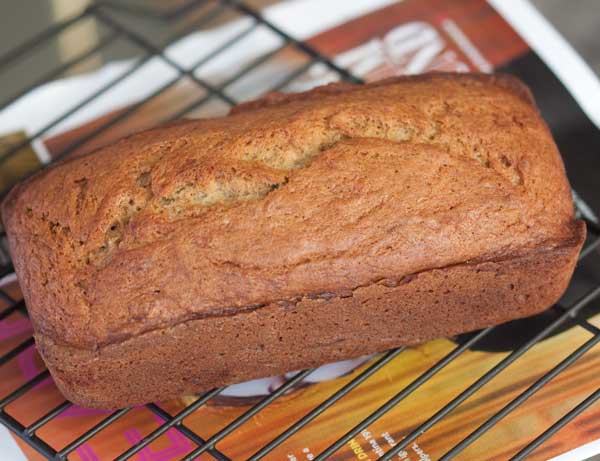 Beth's Banana Bread
A very basic but good banana bread recipe made with buttermilk
Ingredients
4 tablespoons unsalted butter, softened (60 grams)
1/2 cup plus 2 tablespoons sugar (120 grams)
1 large egg
1 1/2 bananas, mashed or ¾ cup mashed bananas
1/4 cup buttermilk
1/2 teaspoon vanilla
1/2 teaspoon baking soda
1/2 teaspoon salt
1 1/4 cups all-purpose flour (160 grams)
1/2 cup chopped nuts, if desired
Instructions
Preheat oven to 350 degrees F. Grease and flour an 8x4 inch loaf pan.
In a mixing bowl, beat together the butter and sugar.
Add the egg and beat until light and fluffy, then add bananas, buttermilk and vanilla and stir until smooth. Batter may look curdled at this point.
Thoroughly whisk or sift together the baking soda, salt and flour, then gradually add the flour mixture to the batter and stir with a rubber scraper until incorporated. Add nuts if using.
Pour into pan and smooth to edges. Bake for about 1 hour (50 to 60 minutes) in the lower third of the oven. Bread is done when a skewer or pick inserted comes out clean.
Notes
This recipe is adapted from the Betty Crocker tried and true recipe.