This "Kerrygold Butter Pound Cake" was originally supposed to be Imperial Pound Cake, a vintage pound cake made with margarine. I did indeed bake the margarine version and it was surprisingly great. Despite the tight crumbed, soft, dense, texture, I couldn't post the margarine recipe without trying it again using butter. The butter version was even better.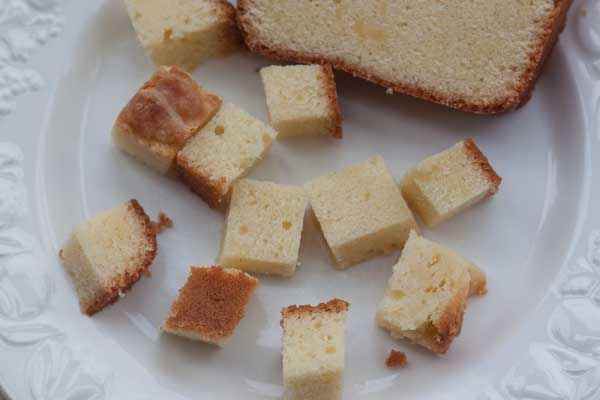 The margarine version, which was originally made in a tube pan but which I halved, had a texture similar to a Sara Lee pound cake and a very evenly browned crust.  This photo shows the margarine version.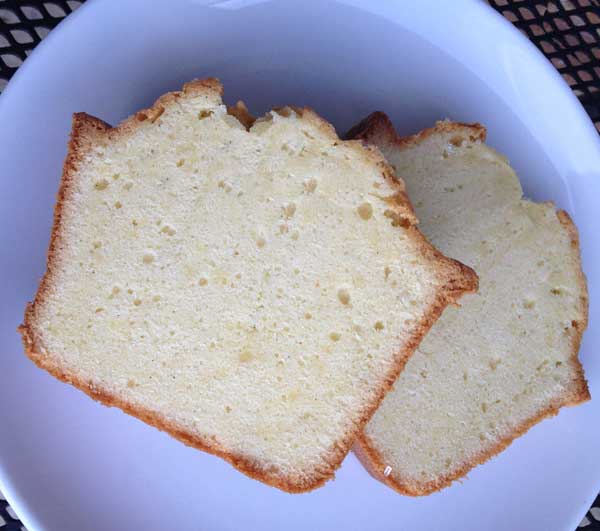 But even with the nice texture, I really missed the flavor of butter and didn't care for the palm oil flavor of the margarine. Again, here's another photo of the margarine version.  I was very happy with its shape.  Too bad about the flavor.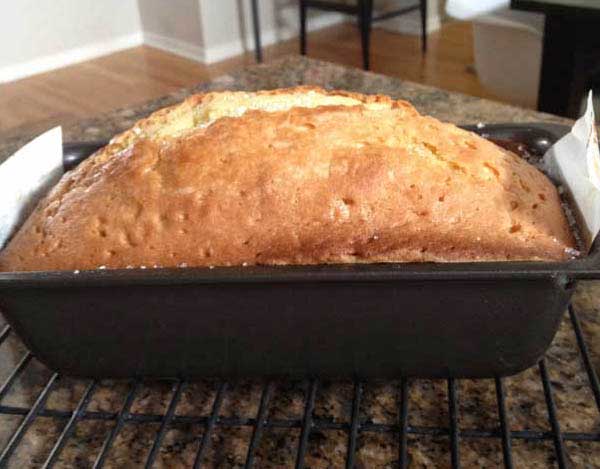 The flavor of the butter pound cake (pictured below) was better than the flavor of the margarine pound cake and also had a texture similar to Sara Lee's.  As far as brand's of butter go, I chose Kerrygold because it has a lovely yellow hue, enough salt so that you don't need to add any to the recipe, and because it's widely available. In the future I might try this same recipe with other high end butters like Somerdale English, Plugra, Lurpak or one Vermont Creamery. I may go broke, though.  Have you seen the price of butter lately?  It spiked this week.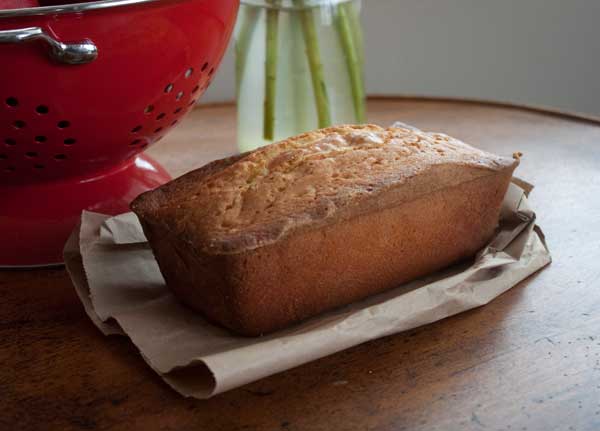 Anyhow, here's a picture of the sliced butter version.  With both cakes, I got small patches of little gluey streaks which King Arthur attributes to over-creaming. I really did beat the heck out of the butter and egg mixture and used high when I probably should have used medium speed.  I think I was trying to compensate for the lack of baking powder.  That said, the streaks don't bother me much.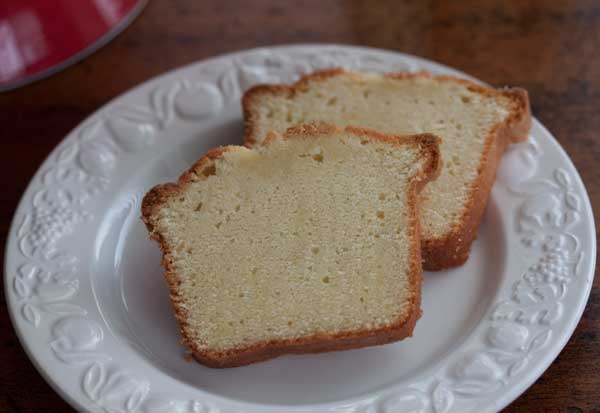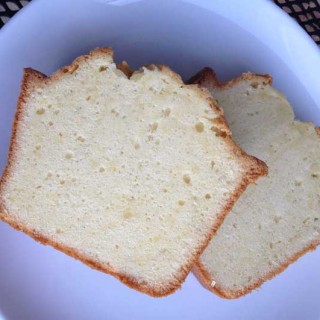 Kerrygold Butter Pound Cake
A basic pound cake recipe made with Kerrygold butter.
Ingredients 
8

ounces

salted Kerrygold or other good European style butter

cool room temperature

1/2

pound

confectioner's sugar

(about 1 ¾ cup plus 2 tablespoons or 230 grams)

1

teaspoon

vanilla bean paste or good quality vanilla

3

large

eggs at room temperature

1 ½

cups

cake flour

(170 grams)
Instructions 
Preheat oven to 325 degrees F.

Grease and flour an 8x4 inch loaf pan. I like to lay a strip of parchment down the center for easy lifting.

In the bowl of a stand mixer with the paddle attached, beat the butter until creamy and smooth.

Add the confectioners' sugar and beat until creamy, scraping sides of bowl often. Add the vanilla and beat until well blended.

Add one of the eggs and beat on low until incorporated, then increase speed and beat on medium for 30 seconds or until smooth. Repeat, adding second and third eggs one at a time and beating until smooth (about 30 to 40 seconds after each egg is mixed).

Remove the bowl from the mixer stand and sift in the flour. Stir with a heavy duty scraper until flour is incorporated into the batter, then put the bowl back on the mixer stand and beat with the paddle for about 10 to 20 seconds to ensure the flour is completely blended.

The batter should be fairly thick. Spread it evenly in the pan.

Bake in lower third of oven for 60 to 70 minutes (check at 60) or until cake is brown and crusty and a skewer inserted in the center comes out with moist crumbs.

Let the cake cool for about 10 minutes, then loosen the sides gently without removing from the pan. Let it cool in the pan for another half hour or so, then remove from the pan and let cool for several hours. For a more Sara Lee like texture, wrap the completely cooled pound cake in plastic and freeze overnight. Let thaw, then slice.