These Soft Pretzel Sticks are from a kids cookbook called Kid Chef Bakes. It's by one of my favorite people, Lisa Huff of The Snappy Gourmet.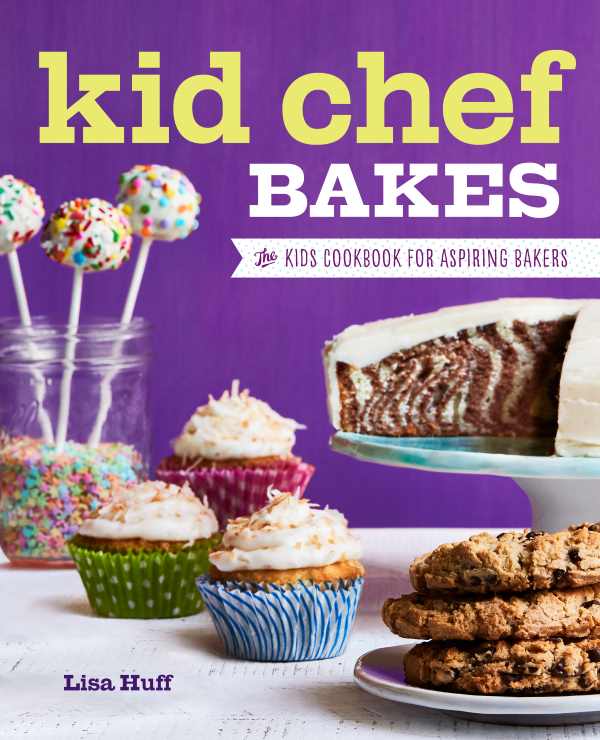 Having been friends with the author for over a decade, I was offered a sneak peek and am happy to say it's nothing less than I'd expect from Lisa. She is an excellent cook with a knack for teaching others. The colorful design will certainly appeal to kids, but I suspect many adult bakers will be bookmarking recipes in Kid Chef Bakes as well. Who wouldn't want to make that Zebra Cake on the cover? Or how about these Soft Pretzel Sticks??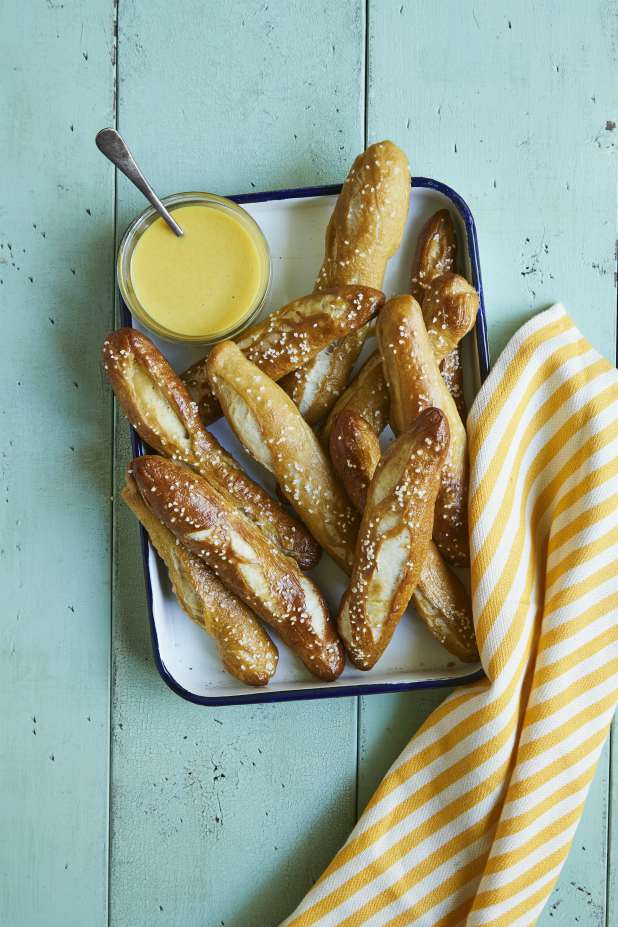 I originally made Lisa's Soft Pretzel Sticks just to test drive a recipe from the book. Now I refer back to the book all the time because my family loves these.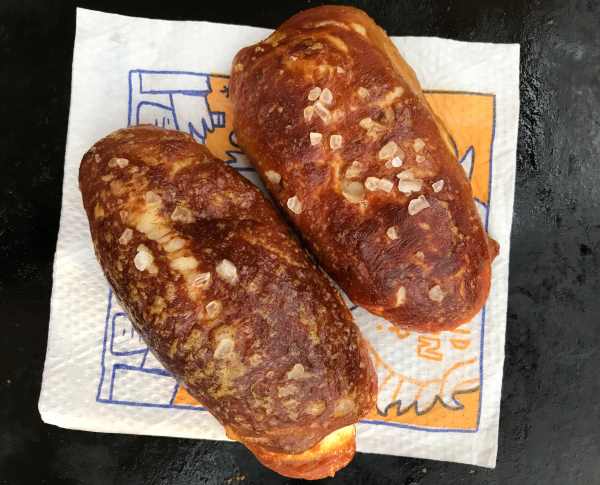 As you can see by the photo, my first batch came out a little stubbier than the ones from the book. These days I make them longer and slimmer, but sometimes I make stubby Soft Pretzel Sticks on purpose and use them as sandwich buns. They're really good with smoked turkey, honey mustard and a little light mayo.
Recipe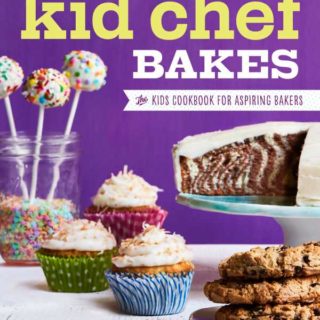 Soft Pretzel Sticks with Honey Mustard Dip
Soft Pretzel Sticks from Kid Chef Bakes
Ingredients 
Pretzels:
1 ½

cups

warm water

105 to 115 degrees F

1

tablespoon

granulated sugar

1

¼ ounce envelope active dry yeast

4 to 4 ½

cups

all-purpose flour

plus more to flour the work surface

2

teaspoons

table salt

4

tablespoons

unsalted butter

melted

1

tablespoon

vegetable or canola oil

Butter

for greasing the pan
For the water bath and topping
8

cups

water

½

cup

baking soda

1

egg yolk

1 to 2

teaspoons

pretzel salt or coarse salt
For the honey mustard dip
½

cup

mayonnaise

¼

cup

honey

¼

cup

yellow mustard
Instructions 
Prepare the yeast. In the bowl of a stand mixer with the hook attachment on. Stir together 1 ½ cups of warm water, sugar, and yeast until blended, then let it sit for 5 minutes.

Blend the ingredients. Add about 3 ½ cups of flour, the salt, and melted butter to the bowl. Mix on low with the hook attachment until well blended. Add more flour as needed for the dough to come together. Raise the speed to medium, and continue kneading for 4 to 6 minutes or until dough is smooth and elastic.

Let the dough rise. Grease a large bowl with the oil, add the dough, turn it to coat, cover with the plastic wrap and place in a warm, draft-free place to double in size, about 1 hour.

Preheat the oven to 450 degrees F.

Generously grease 2 baking sheets or line with parchment paper.

Prepare the water bath.In a medium saucepan over high heat, add the 8 cups of water and baking soda. Bring to a boil, and stir to blend.

Form the pretzel sticks. While waiting for the water to boil, place the risen dough on a lightly floured surface. Divide the dough in half, then divide each half into 12 balls, for a total of 24 balls. Roll out each ball into a rope 4 to 5 inches long. Dust off any excess flour from the pretzels.

Put the pretzels in the water bath. Gently lower each pretzel into the boiling water, 2 or 3 at a time, and cook for 20 to 30 seconds. Remove the pretzels with a large slotted spoon or spatula, gently shaking off any excess water, then place the pretzels on the baking sheets. Mix the egg yolk with a little water to think in a small bowl. With a pastry brush, lightly brush the egg yolk on top of the pretzels, then sprinkle with the pretzel or coarse salt.

Bake the pretzels. Bake for 12 to 17 minutes, or until dark golden brown. Cool slightly, then transfer the pretzels to a wire rack to finish cooling before serving.

Make the honey mustard dip. In a small bowl, mix together the mayonnaise, honey, and mustard, and serve alongside the pretzels.
Notes
I made mine slightly larger and got 18 instead of 24.