I have some other great pumpkin bread recipes, but couldn't resist adding this one to the collection. As much as I like the others, this might be my new favorite.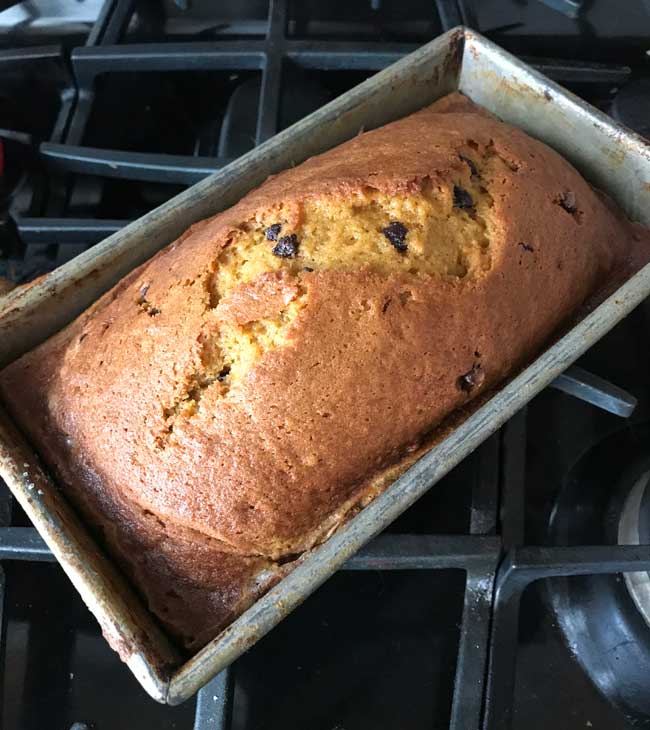 It bakes up with a nice dome, freezes beautifully, and slices neatly with no crumbs. Plus each slice fits quite nicely into the sealable food bags I bought off Amazon a while back, so I can cut individual slices and give them to friends.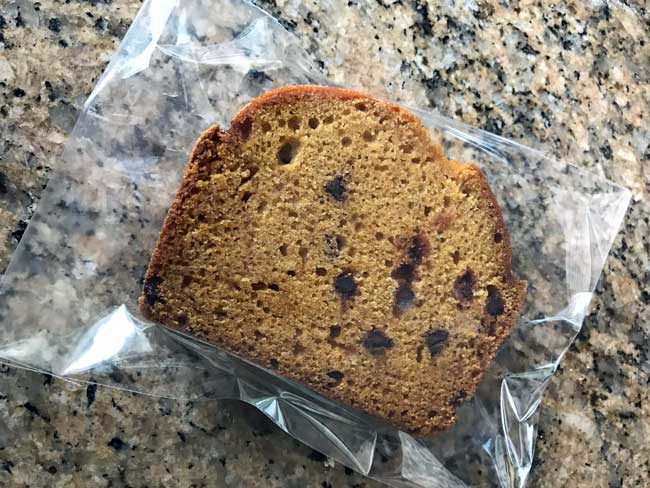 This recipe makes two large loaves. Alternatively, you can make 8 small (3×5 inch loaves) or do what I did and make 1 large loaf and 4 small ones. It makes a lot of bread, so use your biggest mixing bowls and make sure you have some friends to share it with.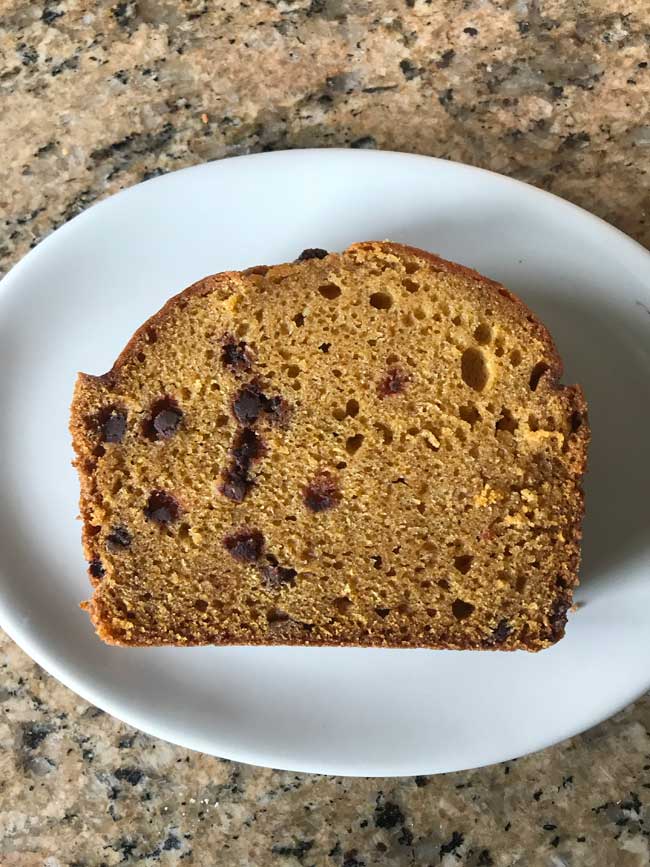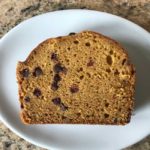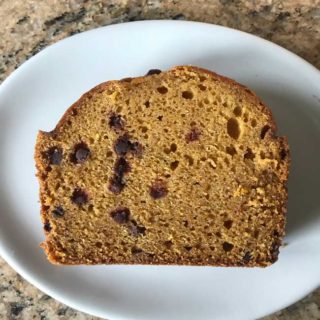 Print Recipe
Just Another Great Pumpkin Bread
Yes, it's just another great pumpkin bread recipe so that's what I'm calling it. This recipe makes high rising, dense, non-crumbly loaves that freeze perfectly.
Ingredients
3 1/3

cups

unbleached all-purpose flour

420 grams

2

teaspoons

baking soda

1

teaspoon

cinnamon

1/2

teaspoon

ground nutmeg

1/4

teaspoon

salt

3

cups

sugar

590 grams

1

cup

vegetable oil

1 15-

ounce

can pure pumpkin

2/3

cup

water

4

eggs

1 1/3

cup

miniature chocolate chips
Instructions
Preheat oven to 350 degrees. Grease and flour two 9x5 inch loaf pans.

In a large bowl, whisk together the flour, baking soda, cinnamon, nutmeg and salt.

In a very large mixing bowl, combine the sugar, oil, pumpkin, water and eggs. Stir with a spoon or heavy duty scraper until well blended.

Add the flour mixture to the pumpkin mixture and stir until fully blended, then stir in the chocolate chips.

Divide the batter between the pans and bake for 1 hour or until a toothpick inserted comes out with moist crumbs.

Remove from oven and let cool for 10 to 15 minutes. Carefully loosen from loaf pans and then turn onto a cooling rack. Allow the loaves to cool completely, then wrap in plastic wrap and freeze or refrigerate until ready to serve.

To store, wrap well in plastic wrap and refrigerate for at least a week, or place wrapped loaves in a plastic freezer bag and freeze for several months.
Notes
Small loaves bake in about 40 minutes, so if you are baking 5x3 inch mini loaves, make sure to check them early.