Oatmeal Shortbread Squares is another great recipe from the late Richard Sax.  If you like shortbread and variations on it, you will appreciate that this shortbread is a little different. It's made with whole wheat flour, oats and ginger along with cream of tartar and baking soda, so the flavor and texture aren't quite the same as traditional shortbread. The cookies are a little different, and in a great way.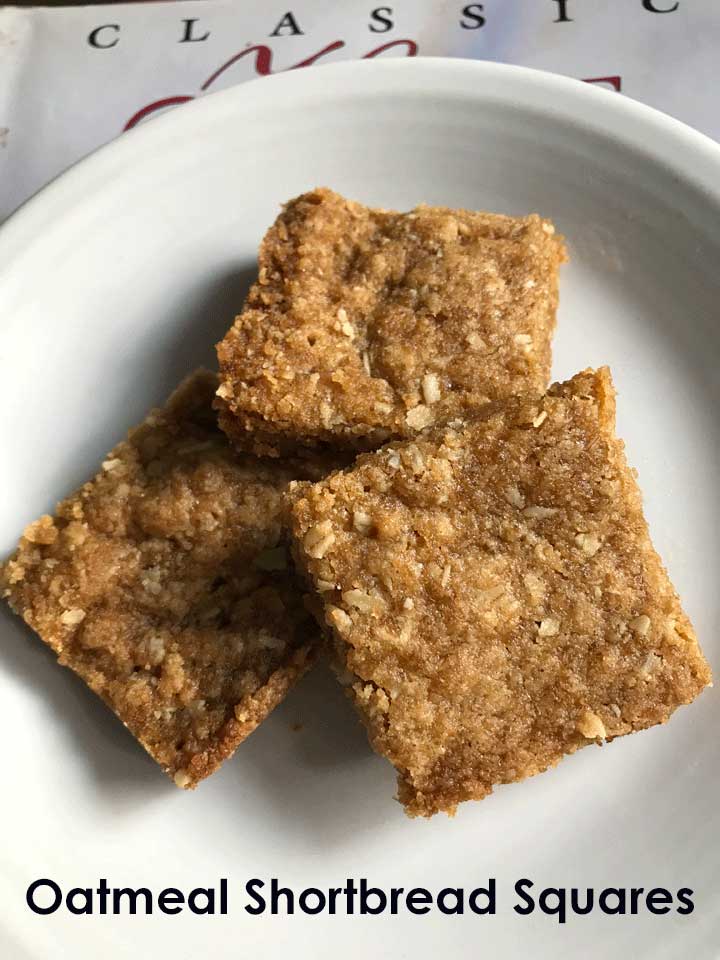 Classic Home Desserts Story
In Classic Home Desserts, Richards Sax notes that the Oatmeal Shortbread Squares recipe is from Laura Barton of the Oregon Department of Agriculture. It's based on cookies her father ate while bicycling through the town of Grasmere in England's Lake District. Not being at all familiar with Grasmere, I looked it up and found that they do indeed have a store that specializes in these cookies. The Grasmere cookies are darker. and it's hard to tell from photos whether they have oats. I guess they do, but maybe they are ground?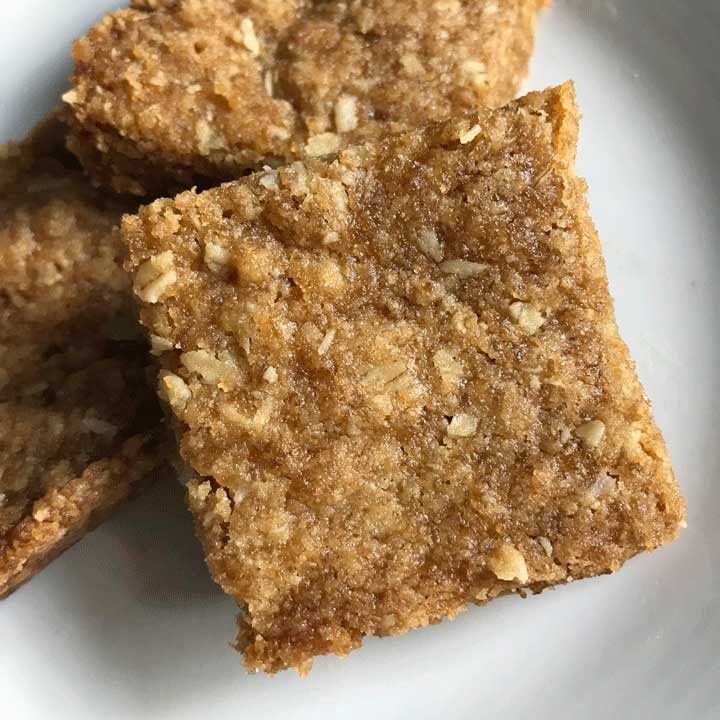 Pan Size
Richard Sax's Oatmeal Shortbread Squares (Grasmere Gingerbread) call for an 8 inch square pan. In the header, he notes the recipe can be doubled and baked in a 9x13 inch pan. I did the opposite and made half the original in an 8 ½ by 4 ½ inch pan, so that's an option to. But the recipe below is the 8 inch pan version.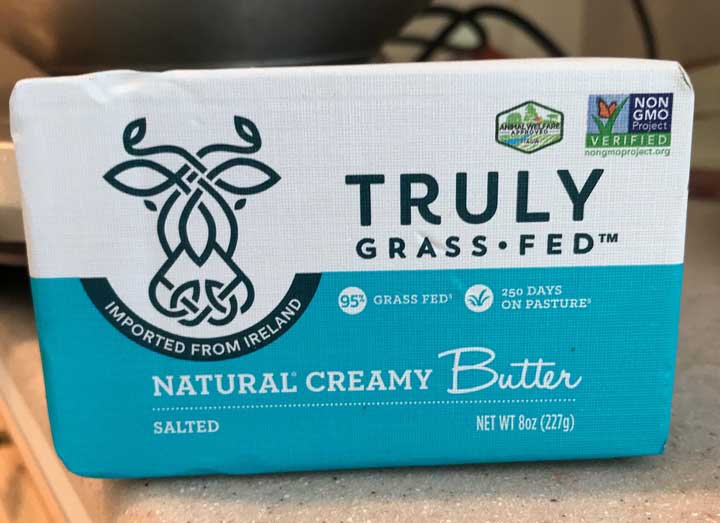 Oatmeal Shortbread Squares Tips
For the most part, I followed the recipe and used the food processor as directed. Ugh, now I have to clean it. Maybe I'll just leave it on the counter all weekend and make food processor things.
What I did change was instead of using unsalted butter, I used a high quality salted butter called Truly Grassfed. If you love seeing how different brands of butter taste in cookies, this is a good recipe to experiment with I may make these again with Plugra or President or Vermont Creamery or whatever fancy butter is on sale. It really adds something.
And one final note, these are sweet. I'm really curious how they'd be with coconut sugar instead of brown.
Recipe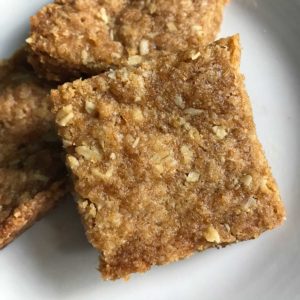 Oatmeal Shortbread Squares
Shortbread made with oatmeal and cut into squares.
Ingredients 
¾

cup

plus 2 tablespoons whole wheat flour

or white whole wheat flour 114 grams

¾

cup

packed light brown sugar

150 grams

¼

cup

old fashioned oats (or steel cut or quick)

1 ½

teaspoons

ground ginger

¾

teaspoon

cream of tartar

⅜

teaspoon

baking soda

9

tablespoons

salted butter

cut into pieces 128 grams
Instructions 
Preheat the oven to 325 degrees F. Line an 8 inch square pan with nonstick foil or parchment.

In a food processor, combine the flour, sugar, oats, ginger, cream of tartar and baking soda. Pulse to combine. Add the butter and pulse on and off until mixture is crumbly.

Pat the (very crumbly!) dough into the prepared baking pan, pressing the surface with a piece of parchment (or a butter wrapper) until flat. Bake until the center is set and the top is pale, golden brown, 20 to 30 minutes.

Let cool to lukewarm in the pan on a wire rack. While still warm, carefully lift from pan and score into 16 squares. Do not separate. Let cool completely, then separate.