This is my all-time favorite recipe for homemade chocolate pudding.  It's a fairly small batch, so I call it Chocolate Pudding for Two.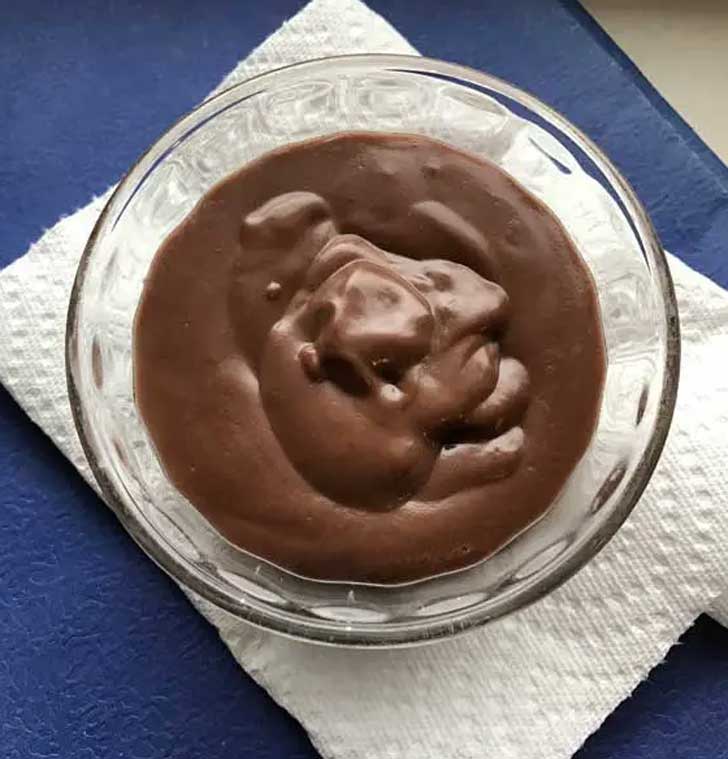 Half Batch Pudding Recipe
This recipe was adapted from one by Penzeys Spice Company, which they used to promote their cocoa powder. It was a little more expensive than Hershey's, so I cut the recipe in half to conserve cocoa powder. Also, we're a small family so a half batch made more sense. Now we're an even smaller household so it really makes sense! The half batch makes about 2 cups of pudding, so the two servings are pretty generous. If you like smaller size desserts, you can serve up to 4.
Browned Butter Chocolate Pudding For Two
This pudding recipe is extremely easy. It's so easy that I felt like making it more complicated by browning the butter. Browned butter and chocolate work well together, but there's really no need to brown the butter. You can skip that step and just add thin slices of butter at the end No need to melt it.
Recipe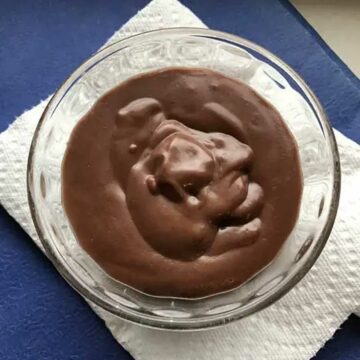 Chocolate Pudding
Small batch chocolate pudding recipe that serves 2.
Ingredients 
1 ½

tablespoons

butter

(25 grams)

½

cup

sugar

(100 grams)

¼

cup

natural cocoa powder

(20 grams)

2

tablespoons

cornstarch

(16 grams)

¼

teaspoon

salt

2

cups

milk,

(16 oz or 448 grams)

1 ½

teaspoons

pure vanilla extract
Instructions 
In a heavy saucepan, melt butter over medium heat just until it becomes fragrant and starts to turn brown. Or just melt it. You don't have to brown it. Turn off heat (or remove from heat if using an electric stove) and pour butter in a small cup set next to stove.

In the same saucepan, combine all of the dry ingredients. Turn heat back to medium and gradually whisk in the milk. Bring to a full boil over medium heat. Leave at a gentle boil, whisking or constantly for about 2 minutes .

Turn off the heat and add the melted butter and vanilla.

Pour into a bowl or 3 individual bowls. Let cool for about 30 minutes at room temperature, then transfer to the refrigerator to chill.
Notes
You can skip the step of browning the butter and just add thin slices of butter at the end.