Toasted Oats & Browned Butter Granola Bars are a great way to use half a can of condensed milk. The Eagle Brand is used as a binder, but it also adds sweetness and flavor.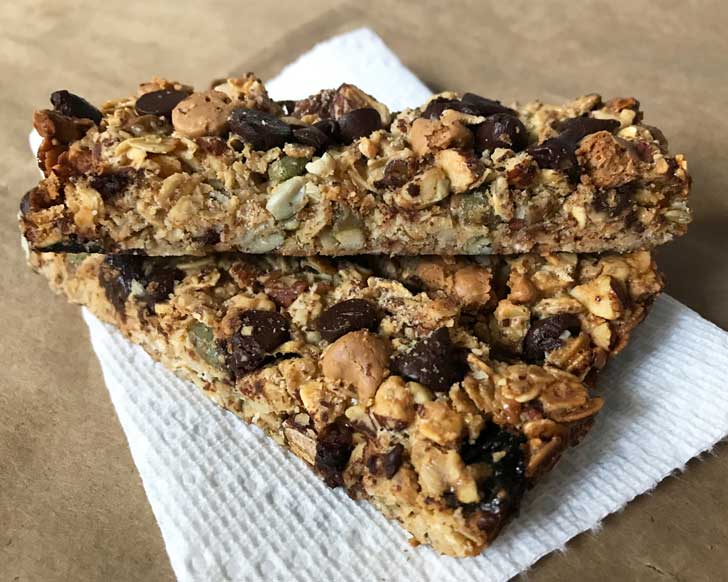 Sweetness Level
The only sweetness in the bars comes from the dried fruit, chocolate and the condensed milk. If you don't find them sweet enough you can add a tablespoon of brown sugar, but it's probably a good idea to test "as-is" before using more sweetener. I use dried cherries and chocolate chips, so again – more sweetness. You really can tailor these to your own personal tastes.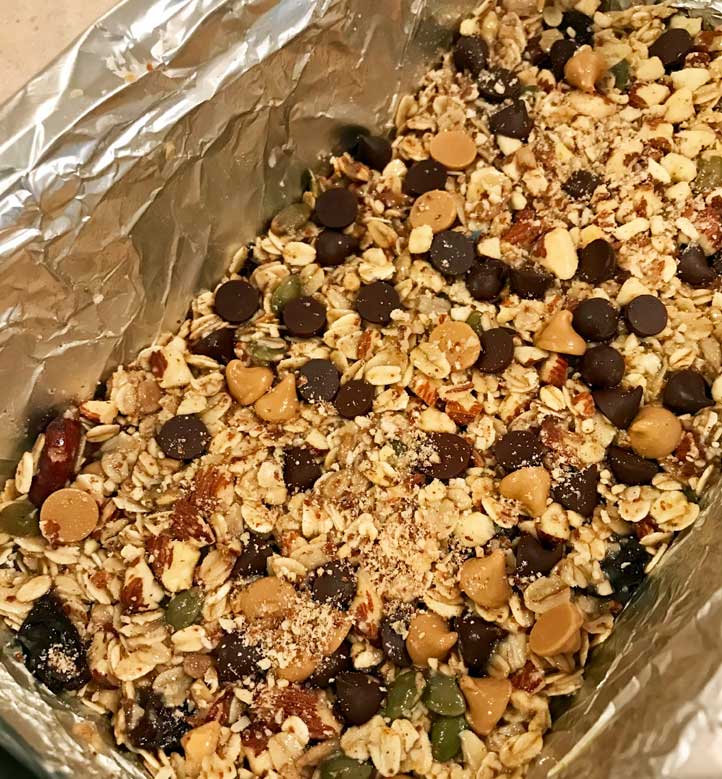 The bars are chewy/crispy right out of the oven and will firm up quite a bit as they cool. If you want to speed up the process, you can score the bars while warm and then chill.
Loaf Pan Browned Butter Granola Bars
I recently made a half batch of the bars using a loaf pan. It worked perfectly! I used a pan that was about 8 1/2 by 4 1/2 inches wide, halved all the ingredients (so 98 grams condensed milk) and baked for 20 minutes.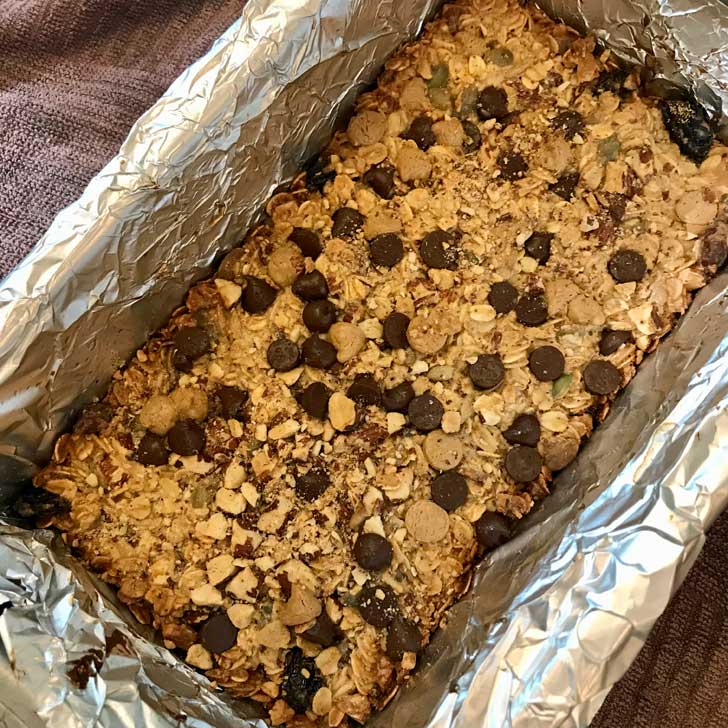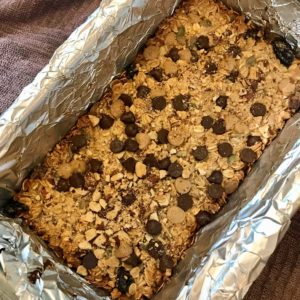 Toasted Oats & Browned Butter Granola Bars
Granola bars made with condensed milk, browned butter and toasted oats. Mix and match the nuts and fruit.
Ingredients 
1 1/2

cup

oats

1/2

cup

sunflower seed kernels, roasted (or pumpkin, etc)

1/2

cup

roasted almonds

4

tablespoons

salted butter

1/2

of a 14 oz can of condensed milk

1/8

teaspoon

cinnamon

1/4

teaspoon

vanilla extract

1/2

cup

mixed dried fruit

or your choice
Instructions 
Preheat oven to 350 degrees F. Line a cookie sheet with parchment. Spread oats on a baking sheet and bake for about 8 minutes or just until they start to brown and smell toasty.

Meanwhile, line a 9 inch square pan with parchment paper or foil. If using foil, spray with cooking spray or grease it.

Place butter in a small saucepan and melt over medium heat. Cook melted butter for another minute or just until you start to see bits of brown around the edges. Swirl butter a bit in pan and remove from heat.

Dump toasted oats into a large bowl. Stir in condensed milk, browned butter, cinnamon and vanilla. Stir in almonds, sunflower seeds and dried fruit. If mixture is warm, let it cool slightly before adding any chocolate chips.

Press mixture into lined pan. Bake for 20-22 minutes or until lightly brown around edges.

Let cool for about 15 minutes, then lift from the pan and score. Let cool completely, then break apart. Note: If you break them apart before they are completely cool, they may fall apart.
Notes
I use pre-roasted almonds and sunflower seeds.  If you have raw unroasted almonds and seeds, you can roast them along with the oats or roast them separately.