I've been making Small Batch Vegan Molasses Cookies forever and still love the recipe. The cookies are spicy, sweet, chewy and have crackly tops. The recipe is small batch in that it bakes 14 to 16 cookies, but because it's vegan and doesn't require any eggs, it's super easy to scale down. Sometimes I make 1/3 or even 1/6 of a batch. Here's the latest photo.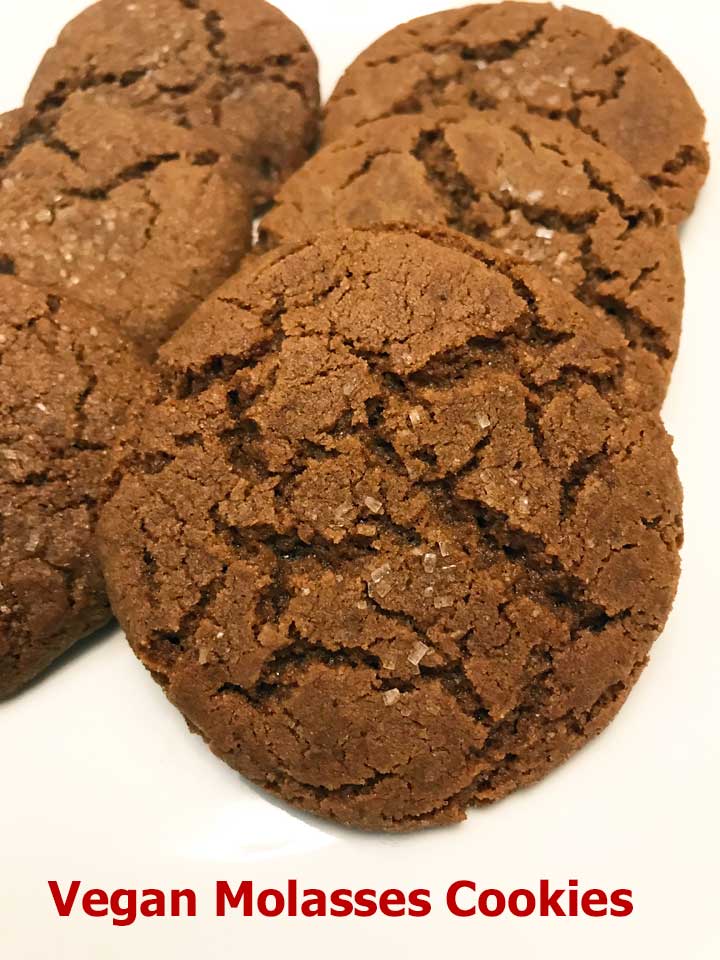 Small Batch Vegan Molasses Cookies are not keto or sugar free, but you could probably get away with substituting some of the brown sugar with Swerve. I've tried using protein flour and almond flour in place of the all-purpose, but the cookies are just not the same. But I do think Swerve would work nicely and will update when I test If you get to it before I do please leave a comment!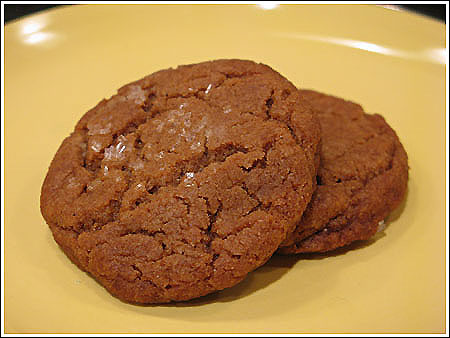 Here's are some older pictures.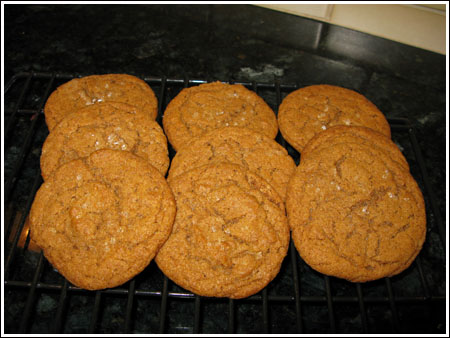 I finally put the recipe in WP Recipemaker format so hopefull that is helpful.
Vegan Molasses Cookies Oil Amount
Also, I've tested the amount of oil. At one point someone said she thought 6 tablespoons made the cookies "greasy". That might be the case if you are using really generous tablespoons of oil, but the cookies aren't greasy if you use 6 even tablespoons. If you are worried about this, you can start with 5 tablespoons and add more oil as needed. I've tested with as little as 4 tablespoons and the cookies are denser and don't spread as much, yet they are still good.
Recipe
Vegan Molasses Cookies
Super easy recipe for vegan molasses cookies with a batch size of 14 to 16. The cookies are vegan so there are no eggs.
Ingredients 
1

cup

plus 2 tablespoons all-purpose flour 145 grams

1

teaspoon

baking soda 5 ml

1/2

teaspoon

cinnamon 2.5 ml

1/2

teaspoon

ginger 2.5 ml

1/4

teaspoon

cloves 1.25 ml

1/8

teaspoon

salt .6 ml

1/2

cup

packed brown sugar 99 grams

6

tablespoons

vegetable oil 90 ml

2

tablespoons

molasses 30 ml

1/2

teaspoon

vanilla extract 2.5 ml

2

tablespoons

unsweetened apple sauce 30 ml – drain on a paper towel

then measure

Sparkly sugar
Instructions 
Preheat oven to 325 degrees F or 165 degrees C.

In a mixing bowl, stir together flour, baking soda, cinnamon, ginger, cloves and salt.

In a second bowl, mix brown sugar, vegetable oil, molasses, vanilla and apple sauce.

Add flour mixture to brown sugar mixture and stir until mixed. Using a tablespoon measure, scoop up dough and form nice mounds. Place the mounds about 2 ½ inches apart on an ungreased cookie sheet (Silpat is okay) and sprinkle tops with sparkly sugar. Bake for 13-16 minutes. Let cool for 2 minute on sheet, then transfer to wire rack to cool.

Makes about 14 cookies