This lemon tart recipe is still a favorite. In fact, my daughter now makes it! You can find the recipe on Serious Eats or better yet, in Dorie Greenspan's Baking From My Home To Yours.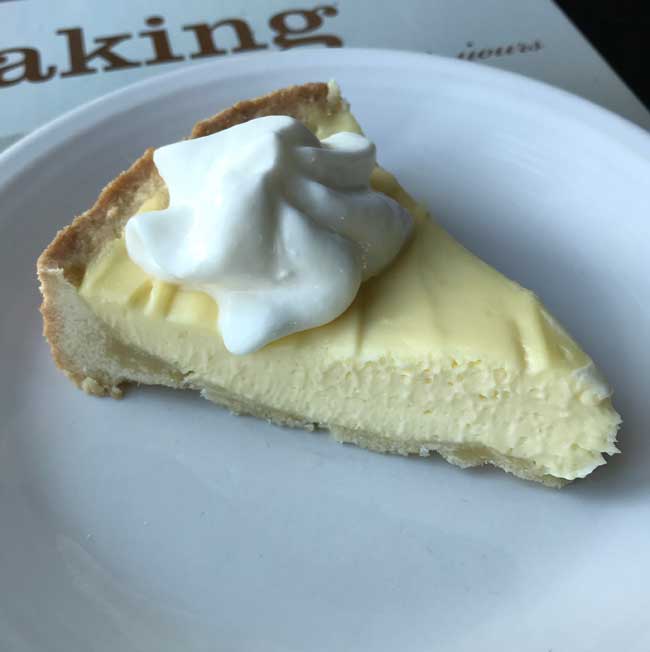 When I First Made The Lemon Tart
I first made this for a food blogger picnic back in Austin. As much as everyone likes a good lemon tart, this one had a lot of competition. There were sugar cookies shaped like Texas, a strawberry tart, lots of beautifully decorated and interestingly flavored cupcakes, a blackberry cobbler, chocolate cookies, beignets from Cissi's Market, a cake, MORE cupcakes and there were definitely others that appeared after I'd left.
Dorie's tart was smooth and lemony and very simple to prepare. It's also great because it can be made ahead, but I'm not sure I'd make it ahead for a potluck because the tart isn't ideal for being carried. Luckily, I had an insulated bag and some ice packs and the tart made it to the party okay, but this seems better for a party at home where you can garnish each serving with fresh, cold fruit. People seemed to like it, but I didn't go around taking a survey so it's hard to say. Todd liked it and was bummed he had to give it up for the potluck. I'm inspired to make more tarts!
Here's a photo of it before I packed it up. Next time I will garnish it with fresh fruit and will probably serve it at home rather than at a potluck. But it was definitely good.