Forgive me for posting a candy recipe the day after Halloween, but I finally tried the Fantasy Fudge recipe from the back of the Marshmallow Crème jar and wanted to review it right away.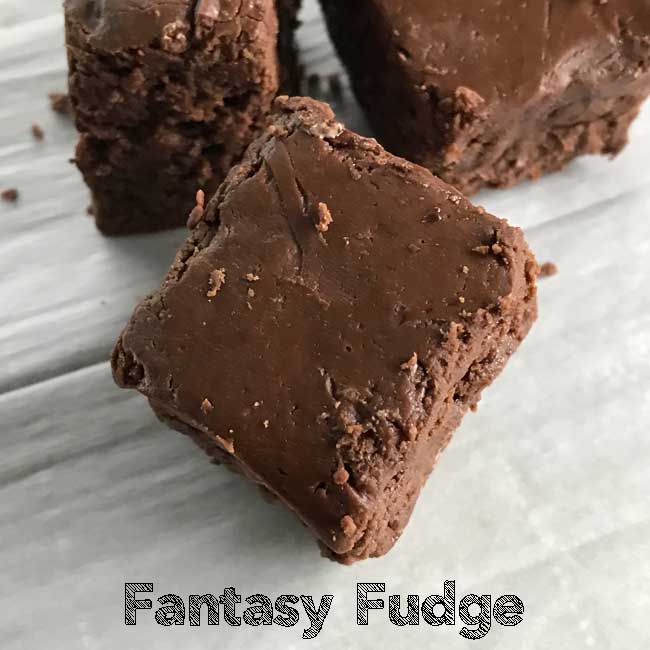 Compared to the other 3 fudges from this week, this one was lighter and sweeter. I thought it was good (even better on day 2), but I made the mistake of using semisweet chocolate chips which are about 58% cacao and unsalted butter. The fudge would probably have been better with a darker (63 to 70% cacao) chocolate and salted butter. In my opinion, fudge needs salt to balance out the sweet, and if you use unsalted butter in this recipe, you automatically omit over 1/2 teaspoon of salt in the butter used for developing the recipe.
So next time, I'll make Fantasy Fudge with 63% cacao chocolate and salted butter.
I made some plain fudge and a layered graham cracker marshmallow version which didn't look or taste anything like Disney's, but was still tasty despite the fact the graham crackers sank to the bottom.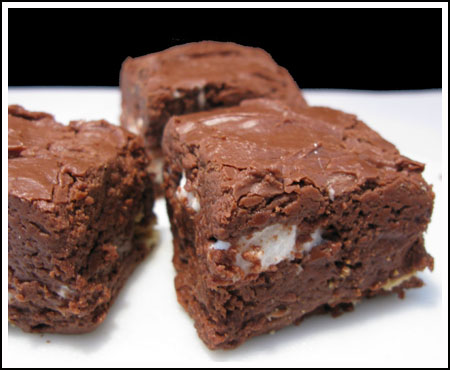 The good news is, there's a new fudge on the block! Check the December issue of Fine Cooking. The fudge has all the elements of greatness – corn syrup, heavy cream, chocolate and salt. You can also find the fudge recipe on Fine Cooking's Website