There's been some backlash towards pumpkin spice this week, but do yourself a favorite and don't let the negativity put you off the new limited edition Pumpkin Spice Creme Oreos. They're really good! Having been burned by some of the other flavors (Chocolate Chip Cookie Dough Oreos, I'm looking at you), the Pumpkin Spice Oreos were a pleasant surprise.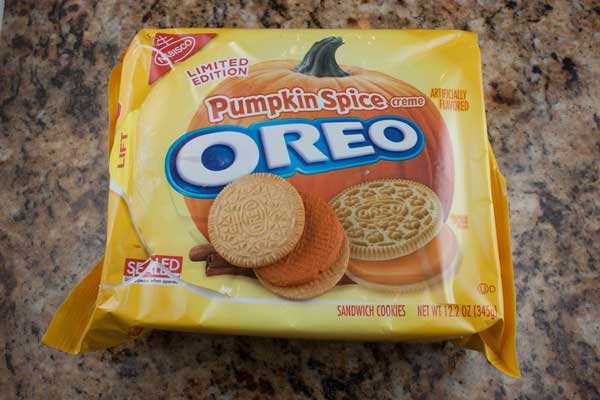 So thanks to Todd for tracking them down. He said he wasn't obsessed, but he's mentioned at least 4 stores where he "just happened to stop in and look" so I think there was some sort of quest going on, and it ended last night at Target.
If you find Pumpkin Spice Cream Oreos, let me know what you think. I'd planned on breaking them up and using them as an ingredient in other cookies, but they're pretty good straight or better yet, dipped in white chocolate. If you go the dipping route, you'll need about ½ oz of white chocolate for each cookie.