This recipe goes by many names including Hello Dolly Bars, Seven Layer Bars and Magic Cookie Bars.   I like the name Hello Dolly Bars, but I usually call them Magic Cookie Bars out of habit.   Seven Layer Bars sounds really serious compared to the other names, but it's technically correct since you layer seven things in a pan.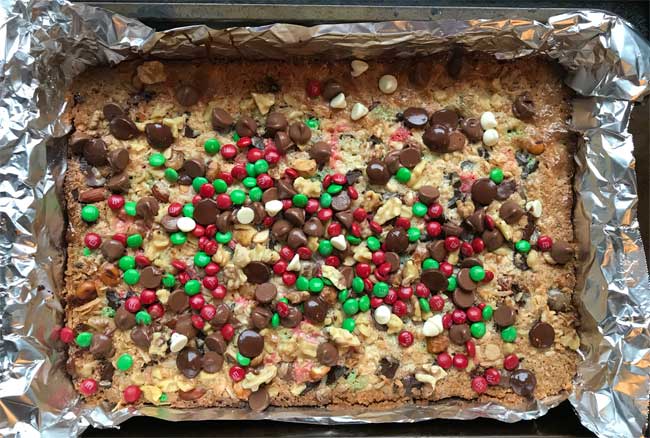 How to Make Hello Dolly Bars
But no matter what you call them they are always good and hard to ruin.  They're best made with freshly ground graham crackers, but you can also make them super fast with graham cracker crumbs from a box.  Or you can skip the graham crackers altogether and use something else.  You can also play around with pan size.  Below I've written out the 13x9 inch pan size which is standard, but I like to make the full size batch and squeeze it all into a 9 inch square pan for extra thick Hello Dolly Bars.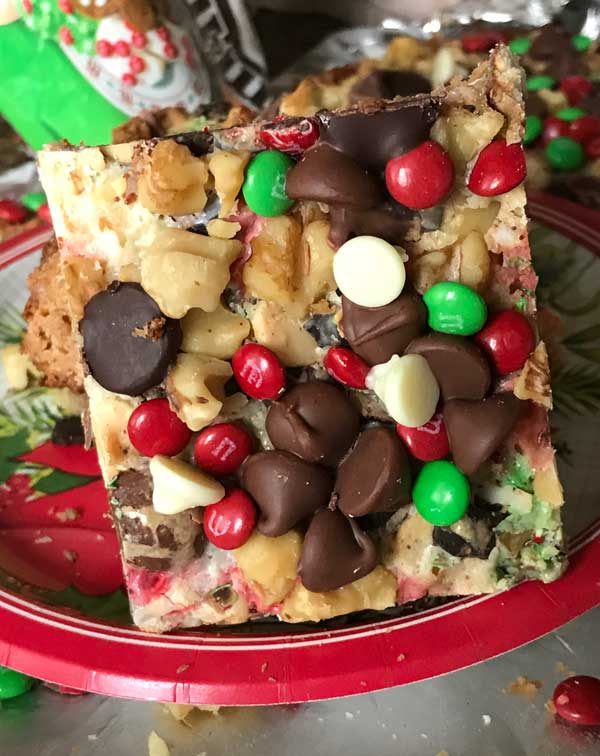 Do you have any great variations on this recipe?  Particularly on the crust? If so, I'd like to know. I've made Seven Layer Bars with animal crackers, brownies, and even a base of Strawberry Newton cookies, which worked surprisingly well. I've even heard of people pouring the toppings over a base of plain white bread pressed into a pan.  What's your favorite way to make them?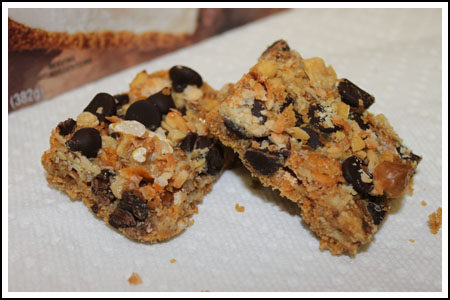 Loaf Pan Magic Cookie Bars
Here's a picture of my last batch. I had only half a can (7 oz by weight) of condensed milk, so I used a foil-lined 9x5 inch loaf pan and halved the recipe below. I could have halved it and used an 8 inch square pan which is how I'd normally halve anything in a 9x13 inch pan, but I used a loaf pan for thicker bars.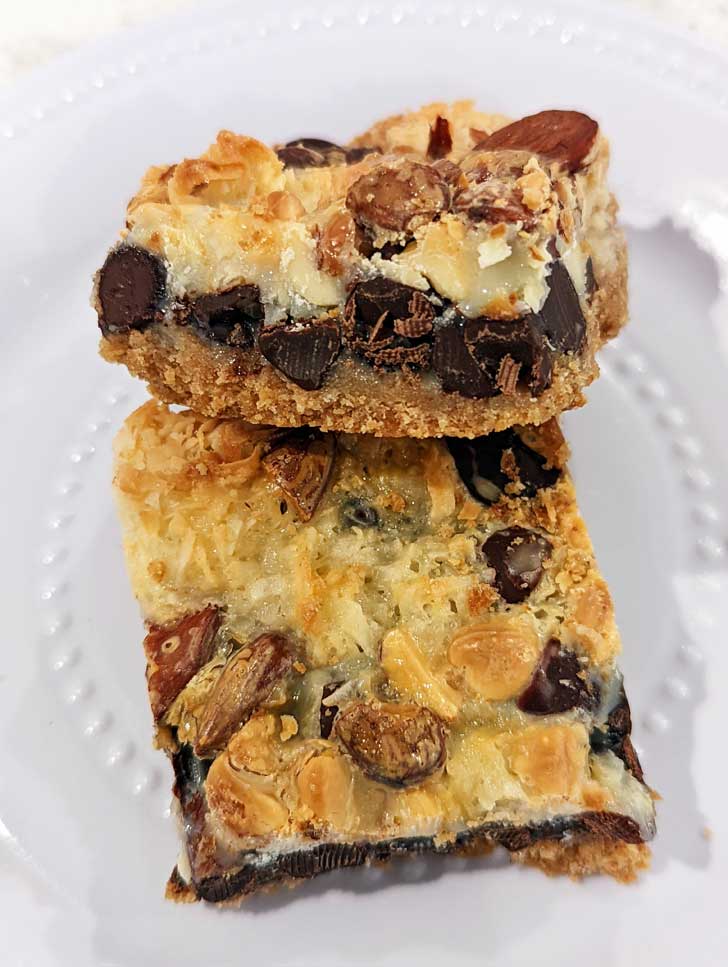 Recipe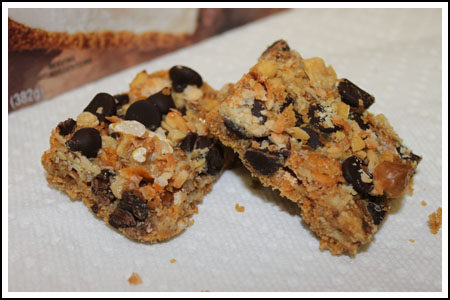 Seven Layer Magic Hello Dolly Bars
Seven Layer Magic Hello Dolly Bars
Ingredients 
1

stick

4 oz butter

1 ½

cups

graham cracker crumbs

1

14 oz can sweetened condensed milk (Eagle Brand)

1

cup

chocolate chips

1

cup

butterscotch chips

1

cup

chopped

toasted walnuts or pecans

½

cup

coconut

sweetened flaked
Instructions 
Preheat oven to 350 degrees. Mix together the butter and graham cracker crumbs and press into bottom of a 13x9 inch pan which you've lined with parchment.

Pour condensed milk over graham cracker base. Sprinkle evenly with chocolate chips, butterscotch chips, nuts and coconut

Bake for 25-30 minutes. Cool in pan on wire rack, then lift parchment from pan and cut into bars.
Notes
I make these all the time with variations. For the bars in the second photo I poured half the condensed milk over the crust, added a variety of chips (white, milk, semisweet), coconut and nuts, poured on the rest of the condensed milk added more chips and baked. As soon as I pulled the bars from the oven I added more chips and M&Ms. I also cut them into huge squares as opposed to tiny squares.