Cinnascones were inspired by a visit yesterday from my friends Cecilia and Jeff.   After a very enjoyable baking session, I did what I always do with guests interested in the subject, I took them over to my book shelf and started recommending cookbooks. One in particular was the Alice's Tea Cup Cookbook, which I especially love for the pumpkin scone recipe that calls for a crazy ¼ cup ground ginger and ¼ cup cinnamon and still turns out delicious. But after they left, I honed in on another recipe from the book – Cinnascones.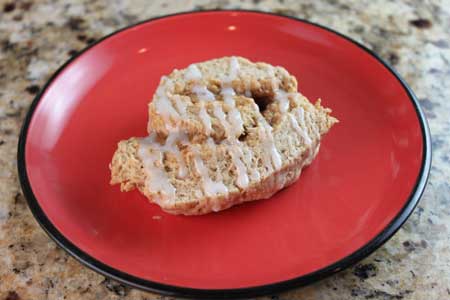 I needed to make something for breakfast this morning and since we had few ingredients in the house other than staples (which is strange because I've been to the grocery store almost every day this week), Cinnascones fit the bill. But I was a little worried. Would I really be able to roll scone dough into a cylinder? Scone dough is typically not perfect for rolling and the less handling the better.
But I tried it anyway, almost giving up because my dough was so dry, but reluctantly adding "buttermilk as needed" to get it to a point where it was manageable.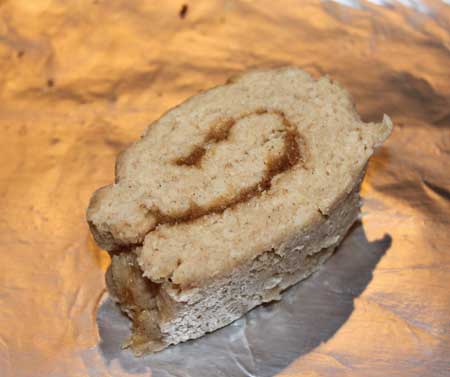 Everything came together and my family had Cinnascones for breakfast. I even got a special compliment from Todd and Fuzz's friend saying the scones were exceptional, so if you're hesitant about shaping scones into cinnamon roll shapes, don't be!
The original Cinnascone Recipe is on Harper's site and your best bet is to use that one. The changes I made were to use vanilla bean paste instead of almond extract. I also forgot two tablespoons of butter, which is typically what happens when I try to bake before I've had coffee.