I love this recipe! It was originally called Shiner Bock Beer Bread and a clone of the Shiner Bock bread served at Saltgrass, but now I make it with whatever beer is around. So sometimes it's Shiner Bock Beer Bread, but sometimes it's Lagunitas or Guinness Bread. This bread has actually gotten me more interested in beer, to be honest.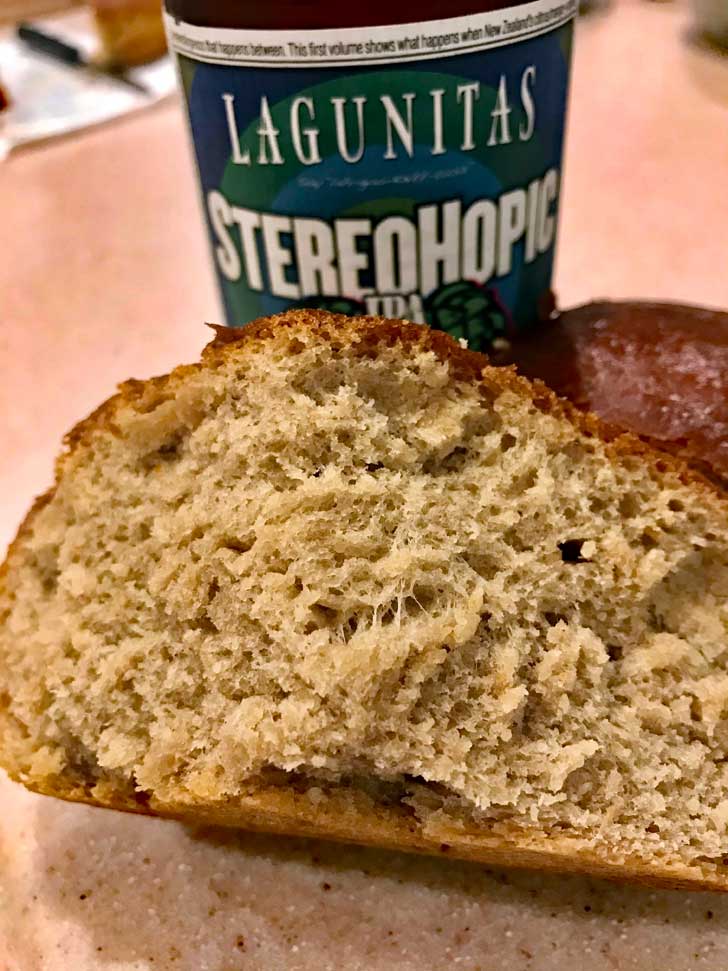 This recipe gives you two small loaves of bread. Each loaf feeds about 3 or 4 people. If you are baking for two, you can halve it, make one loaf and bake it up in a 5 inch skillet. This is my new favorite thing to do. It still involves some time since you have to let the bread rise twice, but it's mostly passive time. The active prep is less than 10 minutes. Or at least if you use a stand mixer with dough hook. I always use a stand mixer, but this dough is one that can easily be kneaded by hand.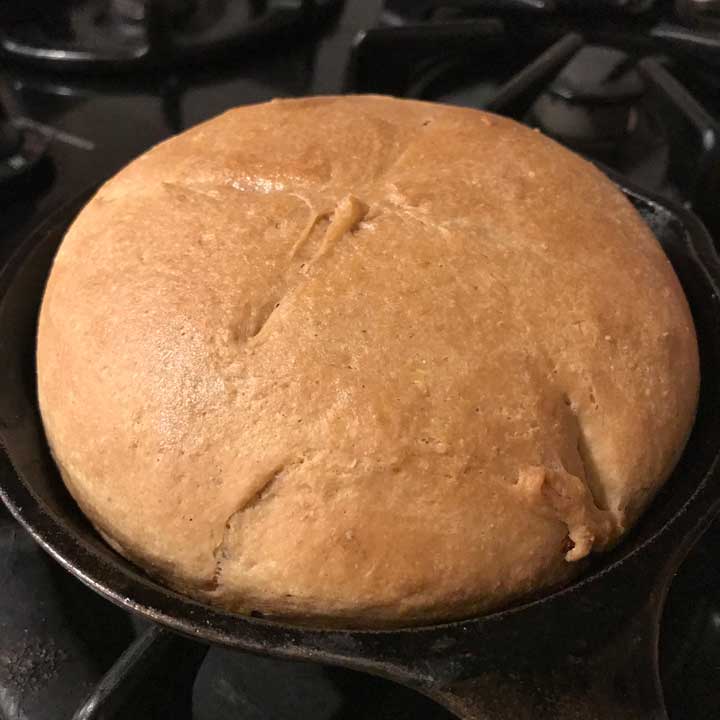 Here's the recipe for two small loaves, but if you want only one loaf you can halve it again. Lately I've been making a half version and making one small loaf in a 5 inch cast iron skillet.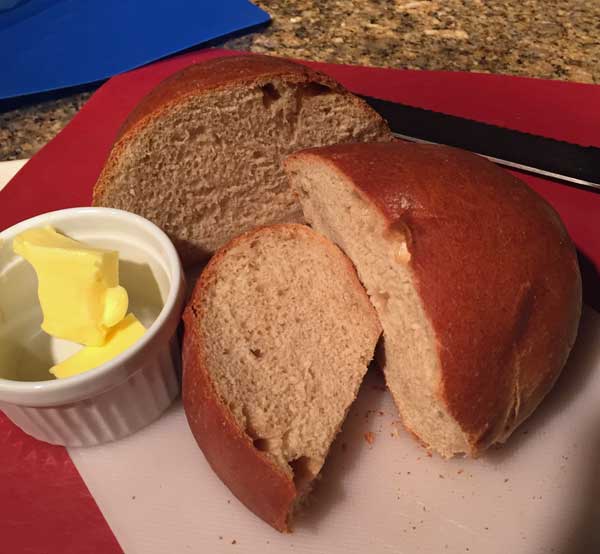 Recipe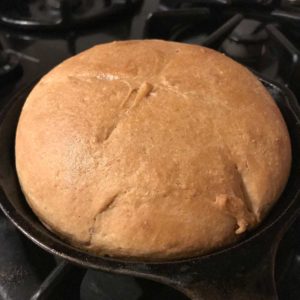 Shiner Bock Beer Bread
An easy yeast bread made with beer! Use Shiner Bock or whatever beer you have around
Ingredients 
1

teaspoon

quick rising yeast

2

cups

flour, use a mix of half all-purpose and half whole wheat OR half bread flour and half whole wheat

(250 grams)

½

teaspoon

salt

2

tablespoons

hot water

2

tablespoons

vegetable oil

2

tablespoons

honey

¾

cup

beer

flat (supposed to be flat, but I usually dump in 6 oz foamy)

More flour as needed

about 3-4 tablespoons, maybe more
Instructions 
In the bowl of a stand mixer, mix together the yeast, flour and salt. Add the hot water, oil, and honey and give the mixture a quick stir, then add the beer and stir until mixed.

At this point, dough should be very soft and sticky, so go ahead and add the remaining flour 1 tablespoon at a time until it is no longer sticky. Knead the bread for about 5 minutes using the dough hook attachment. If you're making the bread by hand, knead for a good 10 minutes. It should go from being slightly soft and sticky to smooth and elastic. Place dough in a lightly oiled bowl and cover with plastic until it doubles in size. If you used quick rising yeast and cold beer the first rise will probably take an hour.

When dough has doubled, punch it down and let it rest for 5 minutes. Divide into two equal parts and shape into round loaves. Place loaves on a parchment lined cookie sheet. Score twice on top of each loaf with a razor. Cover loosely with greased plastic wrap and let rise for about 30 minutes.

Preheat the oven to 400 degrees F. Bake the loaves at 400 for the first 10 minutes, then lower heat and bake at 350 for about 25 to 30 more minutes or until loaves sound hollow.