I love this recipe! It was originally called Shiner Bock Beer Bread and a clone of the Shiner Bock bread served at Saltgrass, but now I make it with whatever beer is around. So sometimes it's Shiner Bock Beer Bread, but sometimes it's Lagunitas or Guinness Bread. This bread has actually gotten me more interested in beer, to be honest.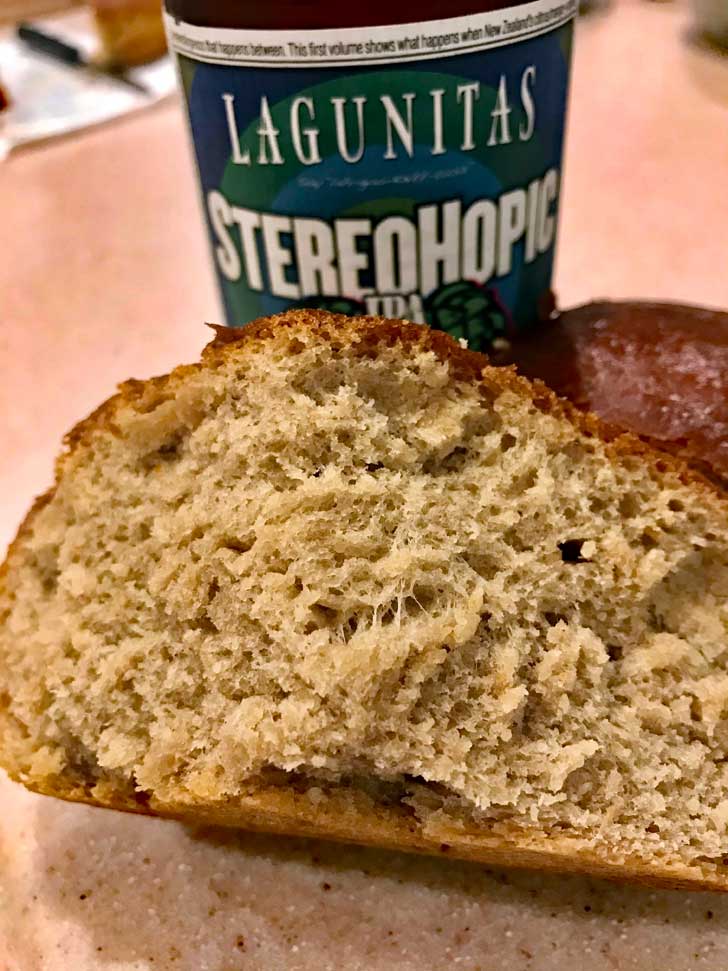 This recipe gives you two small loaves of bread. Each loaf feeds about 3 or 4 people. If you are baking for two, you can halve it, make one loaf and bake it up in a 5 inch skillet. This is my new favorite thing to do. It still involves some time since you have to let the bread rise twice, but it's mostly passive time. The active prep is less than 10 minutes. Or at least if you use a stand mixer with dough hook. I always use a stand mixer, but this dough is one that can easily be kneaded by hand.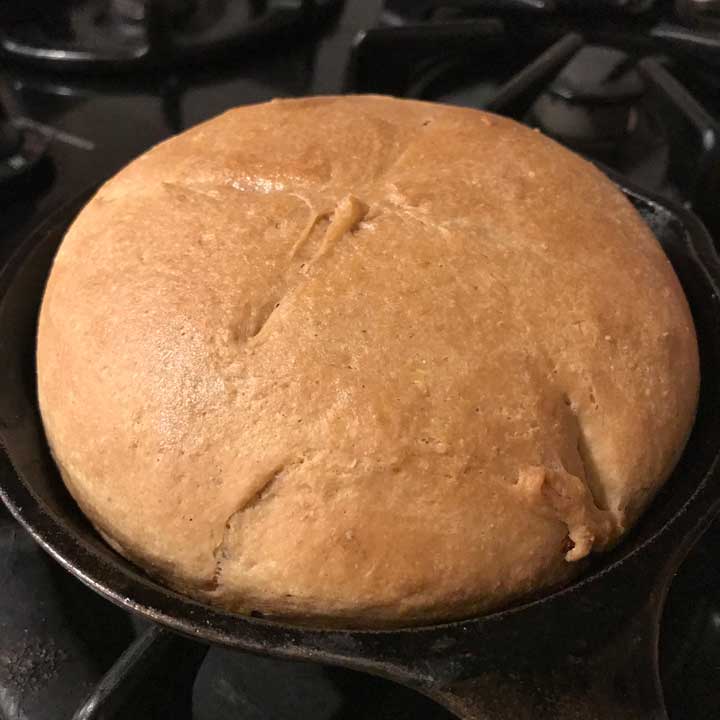 Here's the recipe for two small loaves, but if you want only one loaf you can halve it again. Lately I've been making a half version and making one small loaf in a 5 inch cast iron skillet.