In my never-ending quest for the best carrot cake, I think I may have just found it. It's from Allrecipes.com and it's called Best Carrot Cake Ever.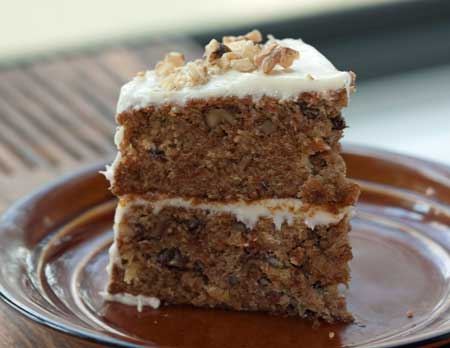 Like just about every other reviewer, I made changes to the original Best Carrot Cake Ever. Notably, draining as much moisture as possible from the carrots for a firm and less mushy cake.   Other than draining the pineapples well, I recommend following the recipe as written.
Update: If you are following the recipe as written, keep in mind that when you add the raisins to the carrot and sugar mixture, the raisins soak up much of the liquid. If you choose to leave the raisins out and do not drain off the liquid, your cake will be very, very moist -- possibly too moist and mushy. I recommend adding the raisins, letting them soak up the juice, then draining excess carrot liquid before adding to the batter.