My Search for the Best Carrot Cupcakes
I'm still on what seems to be a never ending quest for the best carrot cupcakes -- a recipe so good I'll stop looking for others. Those recipes are hard to find for avid recipe collectors, but every so often I do stumble upon the "perfect" recipe and stop looking. Just not often.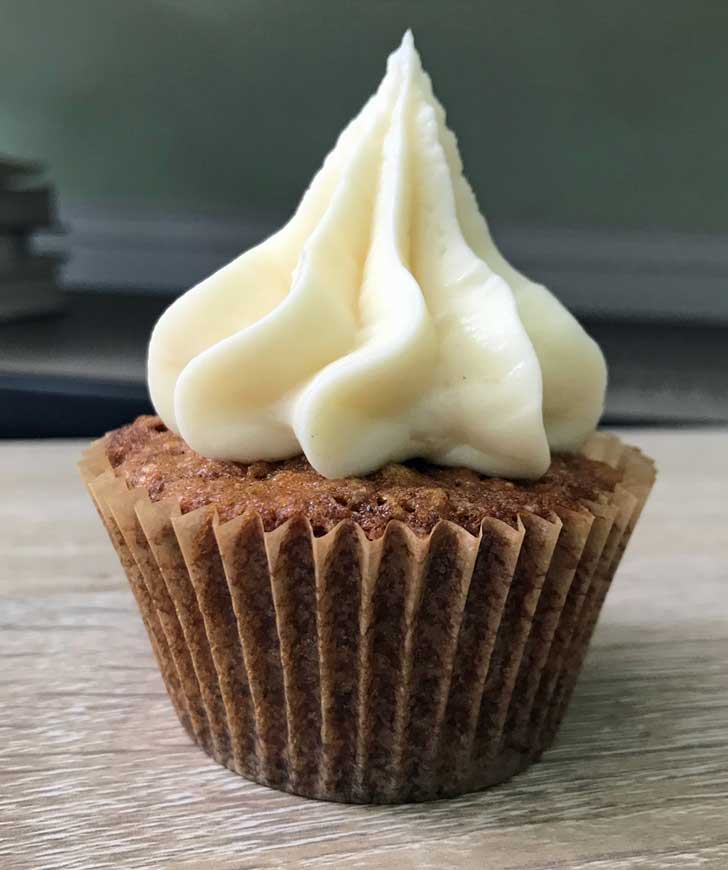 My Ideal Carrot Cupcake
For the "best carrot cupcakes" the qualities would be sweet, but not cloying so; dense rather that light, and stuffed with lots of nuts, pineapples and maybe even a golden raisin or two. These cupcakes fit that description, though I have on occasion forgotten the pineapple. I also like carrot cakes that are very brown. This is usually not due to brown sugar, but rather baking soda. Baking soda makes things brown.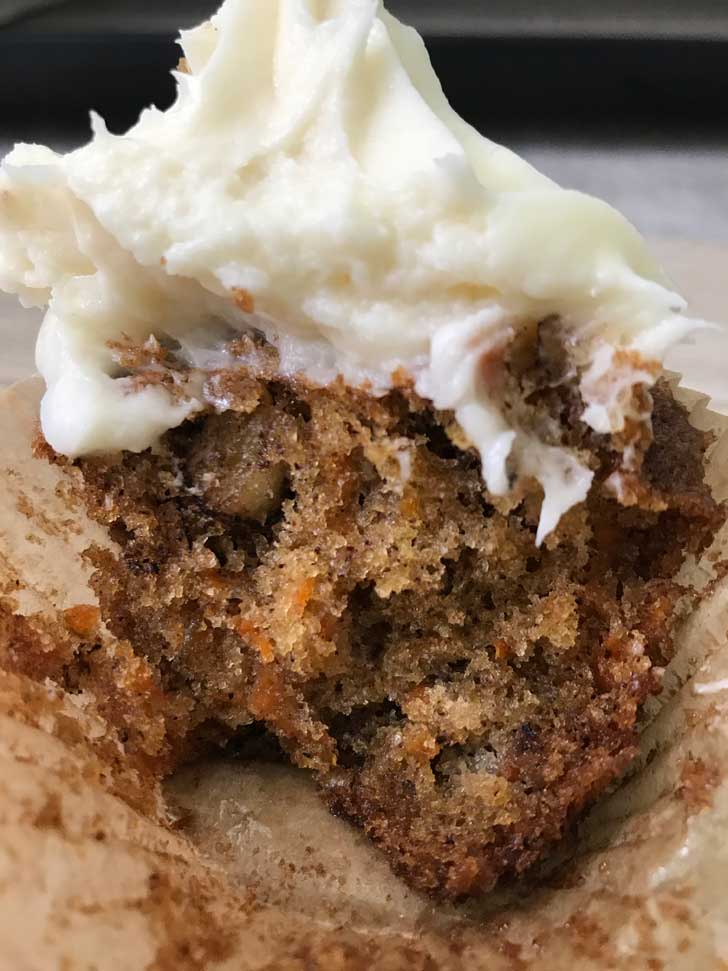 The batter starts with one of the most ubiquitous carrot cake recipes out there. You may recognize it as the one that calls for 2 cups of flour, 2 teaspoons of baking soda, 2 cups of sugar, and the 1 ½ cups of oil that people just love to cut in half or replace with applesauce. The only place where I could find reviewers who mostly stuck to the recipe was King Arthur's site. King Arthur's recipe uses the same proportions as this one, though they use granulated sugar in place of brown and throw in other spices.
Best Carrot Cupcakes Ingredients
So here's the recipe as I made it. I used a mixture of melted butter and oil for the fat, kept the spice to just one (cinnamon), and added pineapples and finely chopped nuts, which are definitely a prerequisite to my ultimate carrot cupcake. These cupcakes are quite good, and I especially like that they are made with half butter and half oil. The butter adds flavor and makes the texture seem less oily. This recipe is also super easy because you just stir everything together in a bowl.
Carrot Cupcake Updates
So are they the best carrot cupcakes? Well, they are very good! You'll have to try them and let me know. Some changes I've made over the years: I don't always toast walnuts. Pecans, yes -- walnuts, no. These cupcakes have flat tops so I fill the cupcake wrappers a little higher and get a solid two dozen, even when I leave out the pineapple. And finally, I've added a cream cheese icing. The old version said pick your favorite. You can do that, but I've gone ahead and included my favorite.
Recipe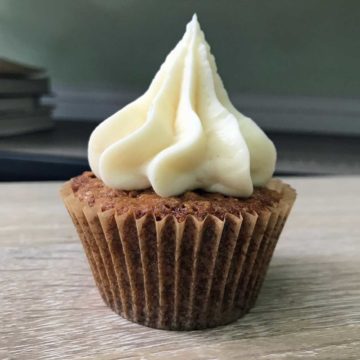 Best Carrot Cupcakes (For Now)
Basic carrot cupcakes with a little of everything including a mixture of butter and oil.
Ingredients 
2

cups

all-purpose flour

(250 grams)

2

teaspoons

baking soda

1

teaspoon

salt (¼ if using salted butter)

2 ½

teaspoons

cinnamon

4

large

eggs

1

cup

packed light brown sugar

(200 grams)

1

cup

granulated sugar

(200 grams)

1

teaspoon

vanilla extract

¾

cup

grapeseed oil or canola oil

¾

cup

unsalted butter, melted

(170 grams)

3

cups

grated and finely chopped carrots

(320 grams)

1

cup

toasted pecans or walnuts

finely chopped

8

oz

can crushed pineapple

drained dry, optional
Cream Cheese Frosting
8

oz

cream cheese, softened

(240 grams)

1

stick

unsalted butter, softened

(114 grams)

2 ½

cups

sifted confectioners' sugar

(280 grams)

1

teaspoon

vanilla extract
Instructions 
Preheat the oven to 350 degrees F

In a medium bowl, mix together the flour, baking soda, salt and cinnamon. Set aside.

In a large bowl, whisk together the eggs, sugar and vanilla. Add the oil and melted butter and stir until mixed, then add the flour mixture and stir until mixed. Stir in the carrots, nuts and pineapple.

Line about 32 cupcake cups with liners Bake at 350 degrees for 20-24 minutes, or until they are golden and a toothpick inserted into the center comes out clean.

Let cool on a rack and frost with your favorite cream cheese icing
Cream Cheese Icing
In a large mixing bowl, using an electric mixer, beat the butter and cream cheese on medium speed until blended. Don't overbeat or the cream cheese icing may become droopy. Beat in the confectioners' sugar ½ cup at a time, scraping the side of the bowl often. Beat in vanilla.