This post was supposed to be about an amazing yellow cake, but the yellow cake didn't turn out as "amazing" as I'd hoped. The Mock Buttercream frosting, however, exceeded my expectations in every way! It's not American buttercream, which I also like and which is usually made with confectioners' sugar and butter. This is a buttercream with Marshmallow Fluff. The fluff stands in for the egg whites. Here it is on a cupcake.
Mock Buttercream from Better Homes and Gardens
I found the recipe in an old issue of Better Homes and Gardens which featured a few cakes by Karen Tack and Allen Richardson of Hello Cupcake fame. While I did not match the recipe with any of their cakes (yet!), I can attest that it went very well with this chocolate cupcake recipe (one of my favorites) and was easy to make.
A full batch of the frosting should be enough to ice about 30 cupcakes. However, if you are making a small batch of cupcakes and just want to ice a few, this recipe is easy to scale down. And finally, you can pipe this out. My kitchen was rather warm so I just spread the icing all over the cupcakes, but it does pipe out nicely in a cool kitchen. It also becomes fairly firm when refrigerated.
Recipe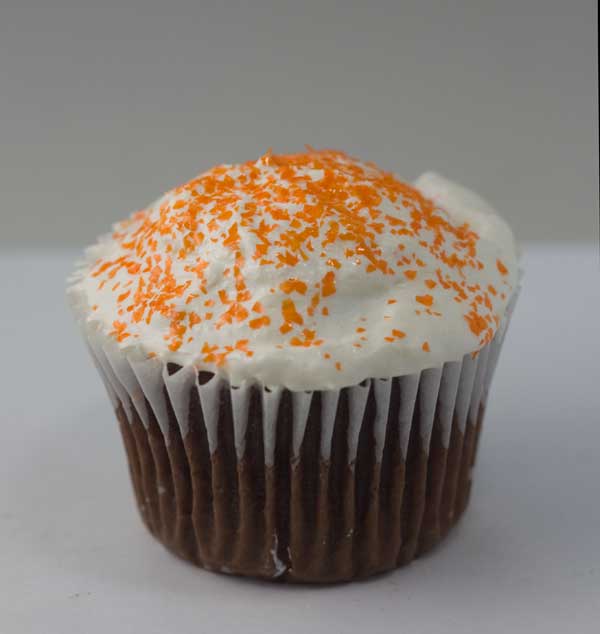 Mock Buttercream with Marshmallow Fluff
A very simple icing perfect for piping on top of cupcakes.
Ingredients 
3

sticks

12 oz unsalted butter, softened

½

cup

confectioners' sugar

1

teaspoon

of vanilla extract

16

oz

of Marshmallow Fluff or Marshmallow Creme.
Instructions 
In the bowl of a stand mixer, beat the butter until creamy. Add the sugar and beat until creamy, then add the vanilla.

Add the Marshmallow Fluff (or Marshmallow Creme) and beat until fluffy.

Put in a piping bag and pipe on top of cupcakes

In my opinion, it worked the best on cupcakes. It was fine on a layer cake, but the texture isn't as smooth when spread and it seems to work better when piped out in dollops.
Notes
If you're making a small batch of cupcakes or just want to ice 12, scale the recipe down and use 1 stick butter, 2 tablespoons plus 2 teaspoons of sugar, and a dash of vanilla. Weigh out 5 ⅓ ounces of marshmallow creme using a scale.