This weekend I made a six inch version of Red Wine Chocolate Bundt Chocolate Bundt Cake. Two things happened. I used Dutch process cocoa (even though the notes said not too) and it worked just fine. The other was that I identified what may be my favorite shiny chocolate glaze. It's been difficult all these years (sigh) to find a good chocolate glaze because I have too many recipes. Maybe this is the one.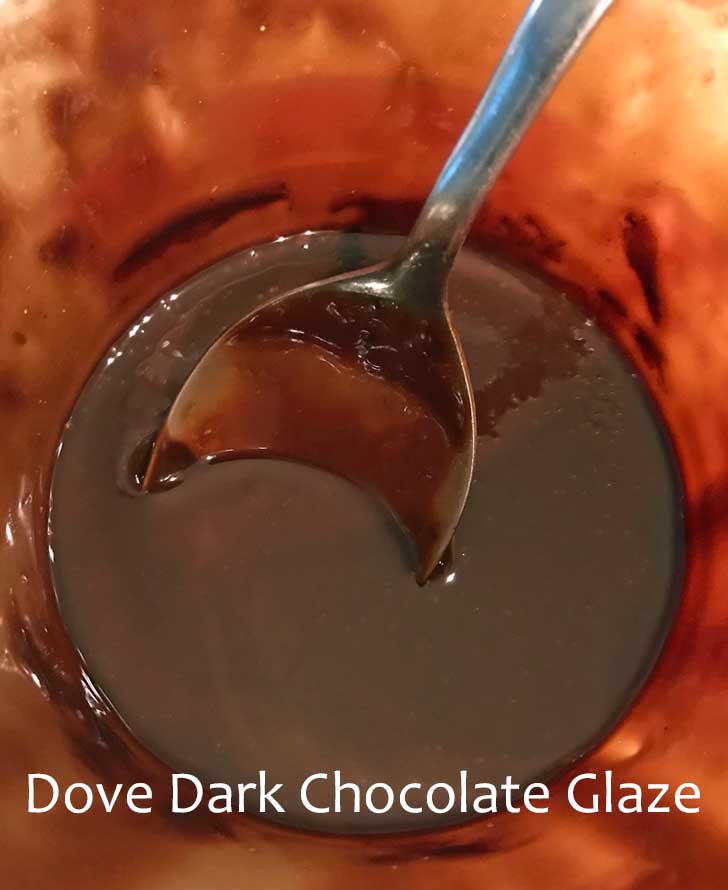 Dove Dark Chocolates
Corn syrup contributes to a shiny chocolate glaze, but another thing that helps make the glaze glossy is shiny chocolate. Dove Dark Chocolate Promises work well. Another chocolate you might try is Lindt. In fact, you could vary the flavor a bit by using one of the flavored Lindt varieties (Chocolate Orange, Currant). I haven't tried this because I usually just like plain chocolate.
Three More Shiny Chocolate Glaze Recipes
So right now this glaze is my favorite, but I have other favorites too. These are three that I've used recently and that stand out in my mind as being really good.
Bourbon Chocolate Glaze -- I made this one again recently and was impressed with the flavor and how it set.
Chocolate Doughnut Glaze -- Works well for doughnuts. Pretty basic in that it's made with chocolate chips and doesn't call for any heavy cream. It's good for when you need a small amount of glaze.
Marshmallow Frosting -- The recipe is tied in with the Hershey's Perfectly Chocolate Bundt Cake, but you can grab it and use it with any cake that requires a soft pourable chocolate icing.
Recipe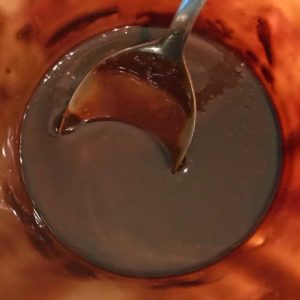 Shiny Chocolate Glaze
This makes a smooth, pourable shiny chocolate glaze. I make it with Dove chocolates.
Ingredients 
3

oz

Dove dark chocolate or any other brand, chopped**

(84 grams)

½

tablespoon

butter

(7 grams)

½

tablespoon

corn syrup

(10 grams)

⅓

cup

heavy cream
Instructions 
Combine the chopped chocolate, butter and corn syrup in a small bowl.

Heat the cream just until it starts to bubble. Pour over the chocolate mixture and let stand for 5 minutes.

Stir mixture until smooth, then let cool and thicken slightly so that it's pourable but not too loose.
Notes
You can use any dark chocolate, but Dove makes the glaze especially glossy.  3 oz is around 9 squares.