Buttermilk Pie -- An Unexpected New Favorite
I never had much interest in Buttermilk Pie until one Thanksgiving when my sister-in-law brought one to dinner. She didn't make the pie, but rather purchased it from a lady in Llano who was famous for her buttermilk pies. And for good reason! Everyone raved about that pie, and from that day on I promised I'd try to find a really good recipe for it.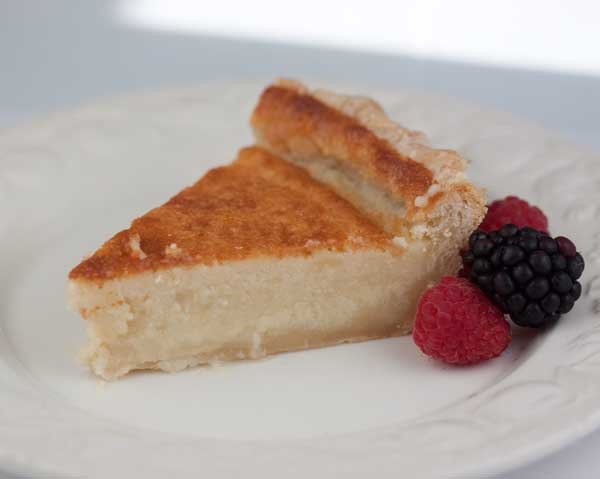 It took a while, but I now have not one but two very good recipes. Also known as Magnolia Pie, my first recipe is made with buttermilk powder. The second recipe is this one, which I usually make with regular low fat buttermilk, but which I just discovered is fabulous when made with whole milk buttermilk such as Kemps Cultured Buttermilk Blend with Whole Milk (the only one my store sells). Here's a picture of what it looks like unbaked.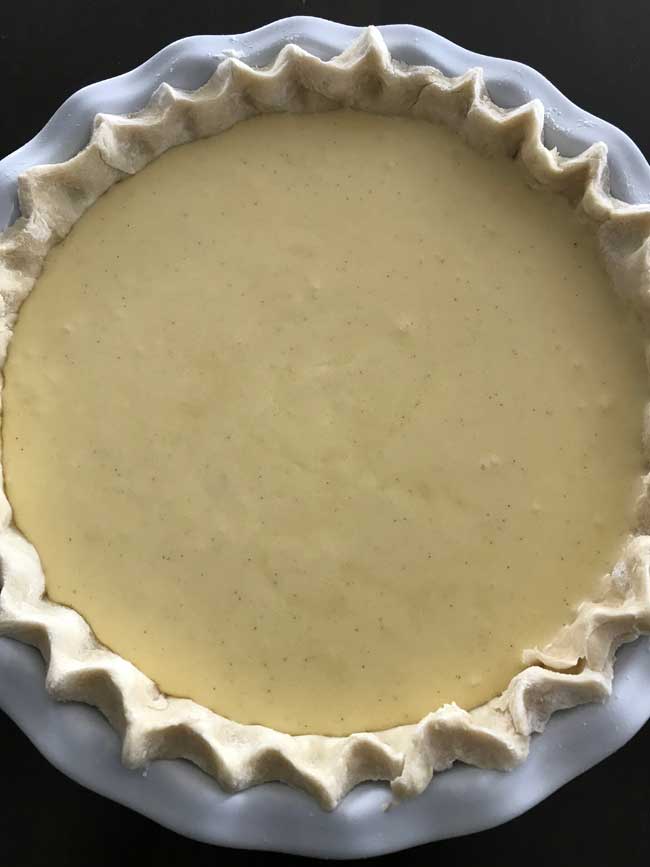 It goes from being a thick, custardy type batter to a very smooth and creamy tart pie.  Usually it doesn't separate, but when I tested it with the full fat buttermilk it separated into two layers, which was nice.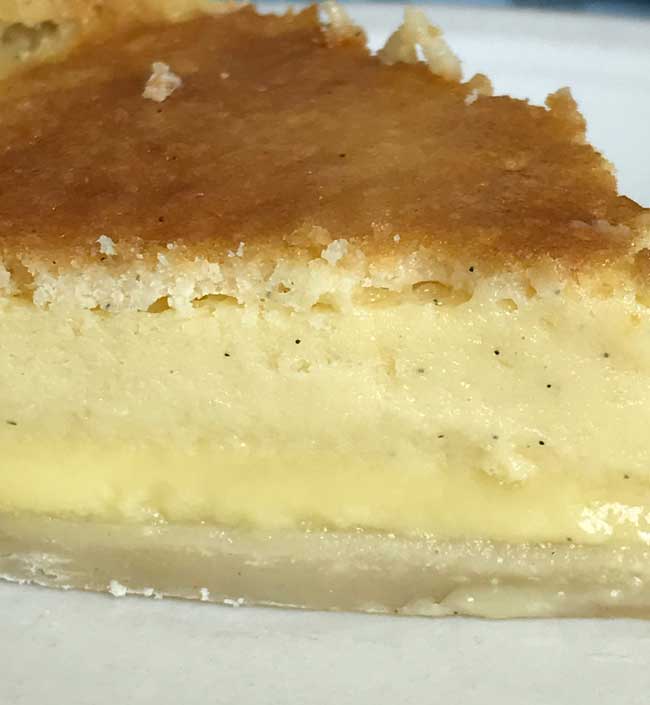 For best results, use pure vanilla extract or better yet, Nielsen Massey Vanilla Paste
. You'll also want to use a good butter crust recipe such as this one (but unbaked).
Recipe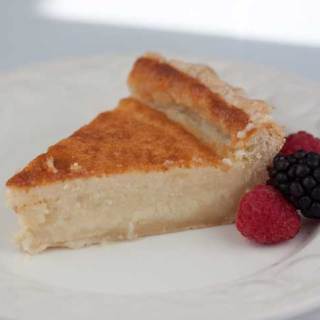 Buttermilk Pie
Buttermilk Pie made in the traditional fashion but with less sugar and no lemon. Use the best butter and vanilla extract you can find.
Ingredients 
9

inch

deep dish unbaked pie crust

1

stick

4 ounces high quality unsalted butter

1

cup

plus 3 tablespoons sugar

3

large eggs

1 ½

teaspoons

good quality vanilla extract

⅜

teaspoon

salt

3

tablespoons

all-purpose flour

1

cup

fresh

well-shaken buttermilk
Instructions 
Preheat the oven to 350 degrees F. The rack should be in the lower third of the oven.

In a microwave-safe bowl, melt the stick of butter using a low setting such as 30 or 40% power. You want the butter to be soft and goopy rather than liquid. Let it cool slightly. If you melt it at a low heat it won't be too hot to begin with.

In another bowl, beat the eggs with a handheld electric mixer.

In a mixing bowl, combine the goopy, soft butter with the sugar and beat with the mixer until light. Add the beaten eggs and beat for a couple of seconds or just until mixed. Beat in the vanilla and salt.

With a large mixing spoon or silicone scraper, stir in the flour. When flour is incorporated, very gradually add the buttermilk, stirring until blended.

Pour into the pie shell and bake for 45 to 50 minutes or until top is lightly browned and center is slightly jiggly. If you use a ceramic pie dish such as an Emile Henry, you might need to add an extra 10 to 15 minutes (60 to 65). If pie is looking very brown toward the end but is not quite set, cover with a sheet of foil.

When the pie is done, it will not be completely stiff, but it should not be too loose and shaky, either. It should be just slightly jiggly while hot and should set as it cools.