If you are looking for a peanut butter cookies with tons of peanut butter flavor, Super Nutty Peanut Butter Cookies will get the job done! The recipe is based on an old one from Cook's Illustrated, where they used a half cup of finely ground peanuts to maximize flavor and improve texture.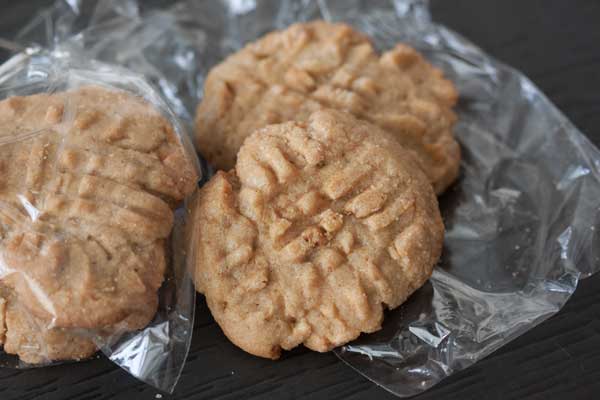 Super Nutty Peanut Butter Cookies are pretty versatile when it comes to texture. The cookies can be soft, crunchy, or a little of both depending on how long you bake them. That may sound obvious at first, but if you bake a lot you know that some cookies go from being underbaked to burnt around the edges and soft in the centers, and that's not the case with these. These are definitely crunchier than my old recipe.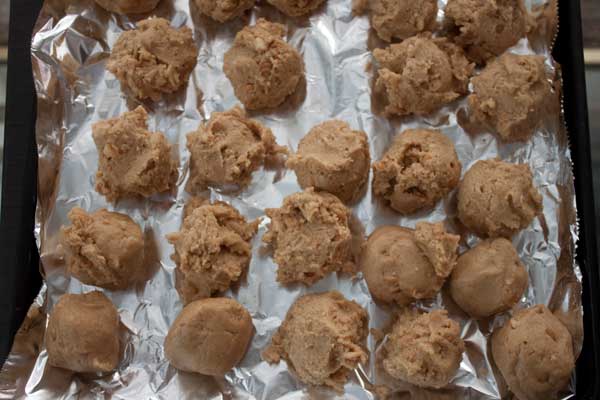 Unsurprisingly, the dough improves with age. I have been making the dough balls ahead of time and baking the cookies as needed.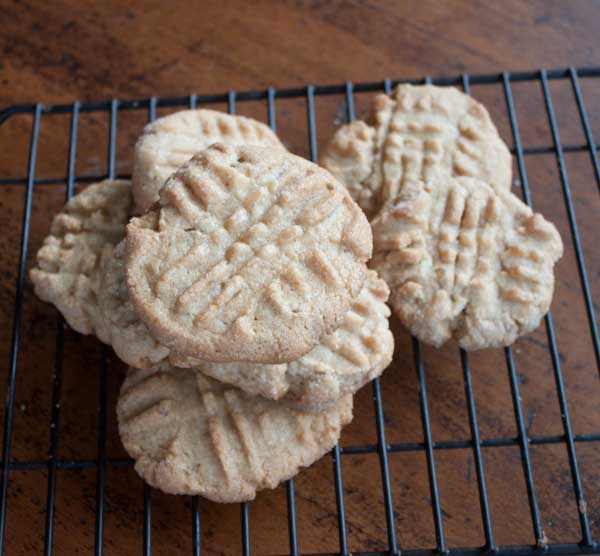 I even tried dipping some of the cookies in chocolate, but it was a waste of time because they were better without it. Here's a photo anyway.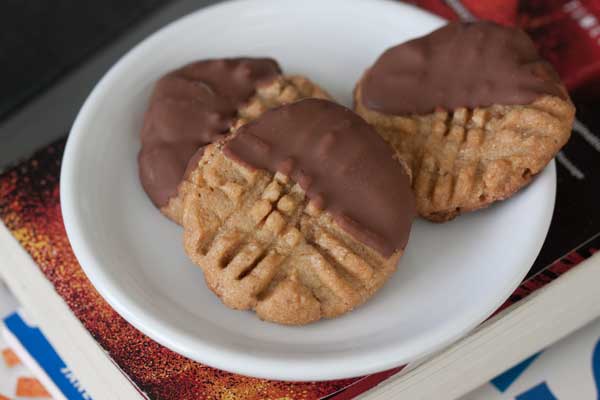 One thing improvement to Super Nutty Peanut Butter Cookies is peanut butter chips. The cookies are peanut-y without them, but the peanut butter chips added a little sweetness, richness and textural contrast.  As for appearance,  I like to use the traditional criss-cross pattern going even though a lot of people who've raved about this recipe over the years say they skip the criss-cross.  In my opinion, these cookies deserve the criss-cross because they are the quintessential version of old-timey peanut butter cookies.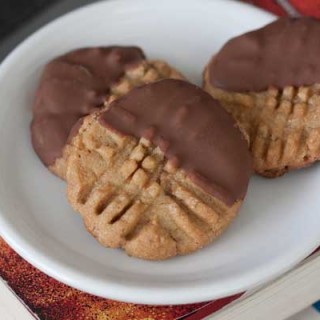 Super Nutty Peanut Butter Cookies
Super Nutty Peanut Butter Cookies use ground nuts for extra flavor and texture. For best results, weigh your ingredients. Weighing peanut butter also saves you from messing up an extra measuring cup.
Ingredients 
1 1/4

cups

all-purpose flour

170 grams

1/4

teaspoon

baking soda

1/4

teaspoon

baking powder

1/2

teaspoon

salt

1

stick unsalted butter

114 grams

1/2

cup

firmly packed brown sugar — dark

100 grams

1/2

cup

granulated sugar

95 grams

1

teaspoon

vanilla extract

1/2

cup

extra crunchy peanut butter

135 grams

1

large egg

room temperature (50 grams)

½

cup

roasted salted peanuts

ground in a food processor

1/3

peanut butter chips

optional

Granulated sugar for rolling
Instructions 
Mix the flour, baking powder baking soda and salt in a bowl and set aside.

In a mixing bowl, combine the butter, both sugars and vanilla and beat with a mixer until smooth.

Add peanut butter and and beat until well blended, scraping side of bowl; add the egg and beat until mixture is light and fluffy.

Using a large scraper or mixing spoon, gradually stir the flour mixture into the peanut mixture to form a soft dough. Stir in the ground peanuts and the peanut butter chips.

Using a heaping tablespoon measure (which is about 2 tablespoons, scoop 20 gobs of dough onto foil lined plates or a foil lined tray you can fit in the refrigerator. Chill dough for an hour or until it is firm enough to shape into neat balls. Shape the chilled dough pieces into smooth balls.

Preheat oven to 350 degrees and have ready two foil or parchment lined baking sheets.

Put some sugar in a zipper bag and shake the dough balls around in the sugar until coated.

Place 2 ½ inches apart on sheets. Dip a fork lightly in water and make criss-cross patterns in each cookie (dip before each cross).

Bake the cookies for about 12-15 minutes or until the edges appear brown.

Let the cookies cool on the baking sheet for about 5 minutes, then carefully transfer to a wire rack to cool completely.