Salted Butter Pecan Bites from The Southern Living Party Cookbook are my among my favorite cookies of 2019. They're sweet, a little salty, and taste like pecan pie in cookie form. I haven't yet figured out how to incorporate bourbon and chocolate, but that's okay because they're awesome just the way they are.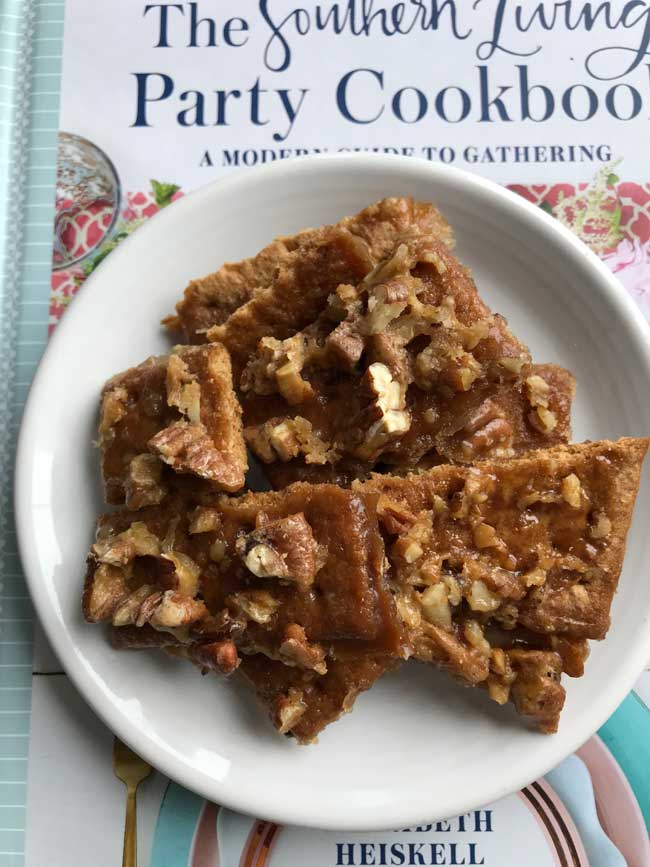 The Southern Living Party Cookbook
As for the Southern Living Party Book, the 1972 version was Southern Living's best-selling book of all time! There are other reasons behind the book's success, but no doubt part of it was due to the encouraging and friendly voice of its author, Celia Marks, a beloved food editor from TN. In the new modern version, caterer/author Melissa Heiskell pays tribute to Marks and the scores of women she inspired by carrying on the theme of happy host = happy guests and keeping the "fun" in entertaining.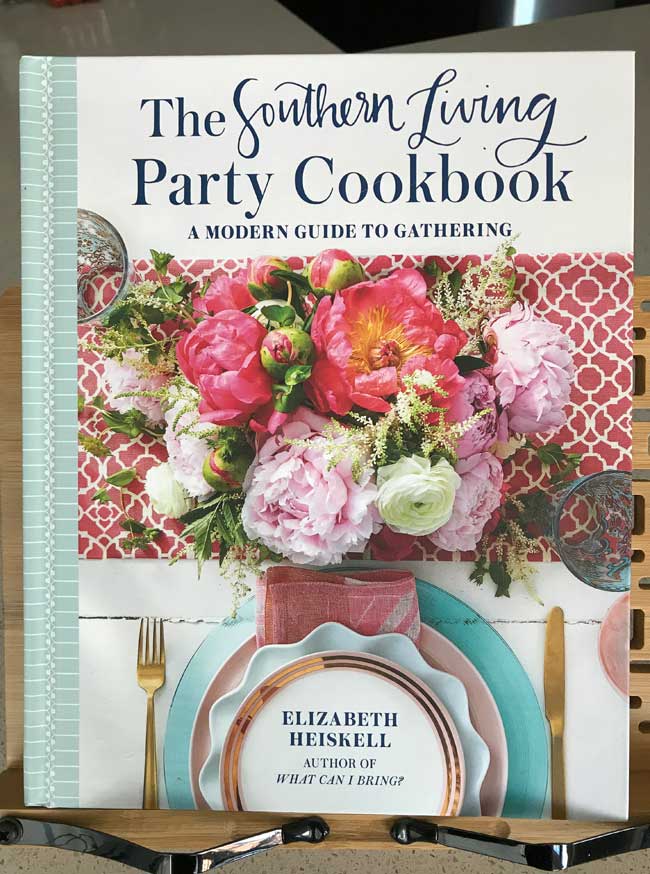 Salted Pecan Bites and More!
With this in mind, you may recognize some of the recipes as revised and revamped Southern favorites. Salted Pecan Bites are one example. A few others include Hot Cheese Squares, Coffee Milk Punch, Cream Cheese and Pecan Rolled Grapes, Mama's Fried Chicken, and Roast Leg of Lamb. The list goes on, but you should know that this is more than just a recipe collection, as it also has menus, party tips and a good amount of personal anecdotes from the author. The book would make a wonderful graduation gift for a young person setting out on their own, or just a fun (and useful) addition to a cookbook collection for anyone who likes to entertain.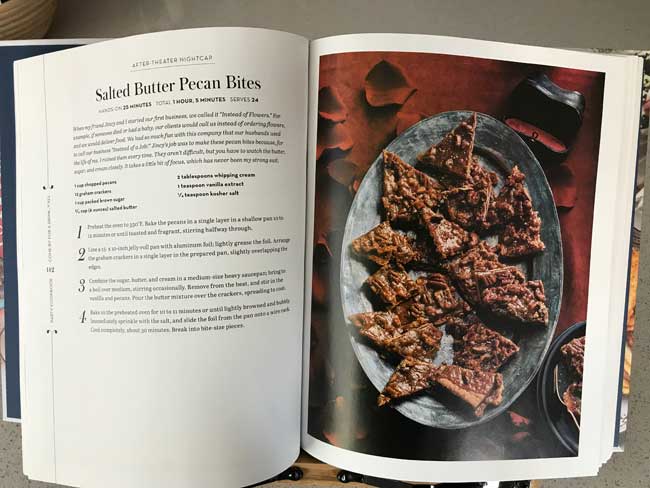 Also Known as Graham Cracker Candy
Now back to the recipe! I've always known this is "Graham Cracker Candy" but "Salted Butter Pecan Bites" sure has a nice ring to it.
In the recipe header Heiskell recalls how she and her friend used to have a business called Instead of Flowers where clients would order food gifts for various occasions. Among the treats Instead of Flowers delivered were the Salted Butter Pecan Bites, which Heiskell notes her partner had to make because she had a tendency to burn them. Luckily this version is almost fool proof with no burning. I've paraphrased the recipe a bit and thrown in some other measurements.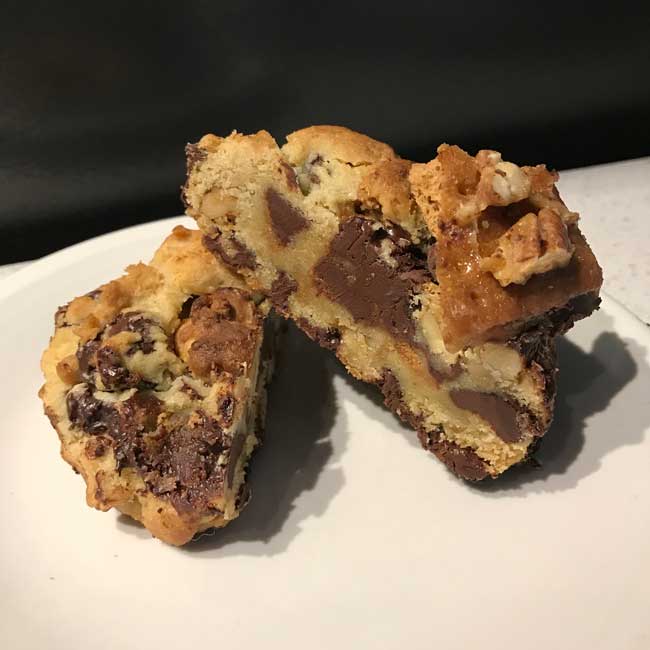 Update: Just for fun I chopped up some of the Salted Butter Pecan Bites, mixed them with walnuts and baked them into giant chocolate chip cookies.
Recipe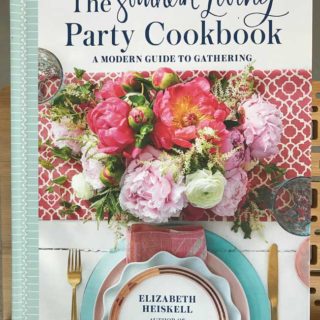 Salted Butter Pecan Bites
Salted Butter Pecan Bites
Ingredients 
1

cup

chopped pecans

12

graham cracker rectangles

24 squares

1

cup

packed brown sugar

200 grams, I used light brown

¾

cup

6 ounces salted butter (softened)

2

tablespoons

whipping cream

24 grams

1

teaspoon

vanilla extract

¼

teaspoon

kosher salt
Instructions 
Preheat oven to 350 degrees. Bake the pecans in a single layer for about 10 to 12 minutes, stirring halfway through, until fragrant. Note: The time will vary depending on the size and type of your pecan. Smaller pecans may be ready in 8 minutes, while larger ones take 10 to 12 minutes. Just keep an eye on them.

Line a 15x10 inch jelly roll pan with aluminum foil and grease the foil. Alternatively, you can just use nonstick foil. Arrange the graham crackers in a single layer in the prepared baking sheet, slightly overlapping the edges.

In a medium size heavy-bottomed saucepan over medium heat, combine the sugar, softened butter, and cream. Bring to a boil over medium heat, stirring occasionally, until sugar dissolves. Remove from heat, and stir in the vanilla and pecans. Pour the butter mixture over the crackers, spreading to coat.

Bake for 10 to 11 minutes or until light and bubbly. Immediately sprinkle with salt, and slide the foil from the pan onto a wire rack.

Let the candy cool completely (at least 30 minutes). It will go from slightly chewy to crisp as it cools. Break into bite-sized pieces.