If you're in the mood for pie but think it's too hot to bake, this Chocolate Mocha Pie should hit the spot. It's a chocolate cream pie with a no-bake almond flour crust.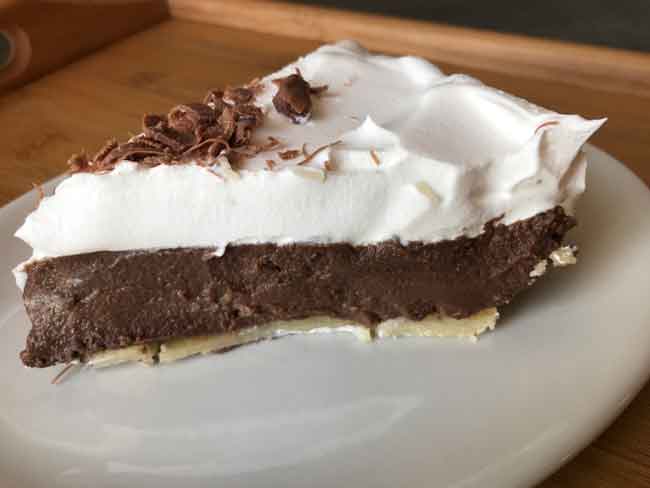 The recipe is adapted from Kate McDermott's Art of the Pie, a Practical Guide to Homemade Crusts, Fillings and Life. It's a combination cookbook and autobiography which doesn't lack for recipes and reads like a cooking class with a trusted, master baker friend. So far I've only tried one recipe, but there are plenty of others I plan to tackle as soon as it cools down here in Dallas.
As for Chocolate Mocha Pie, the almond flour crust is interesting. It's made by mixing nut flour, sugar, salt and butter and just pressing it into the pan. You can use almond meal, almond flour or a mixture of different nut flours such as almond and hazelnut. I used blanched almond flour so my crust was pale and not at all crumbly. I wasn't sure we'd like it, but it was an interesting change and I'll be making in the future -- perhaps with modifications such as  more salt and sugar and maybe even a dash of almond extract to bring out the almond flavor.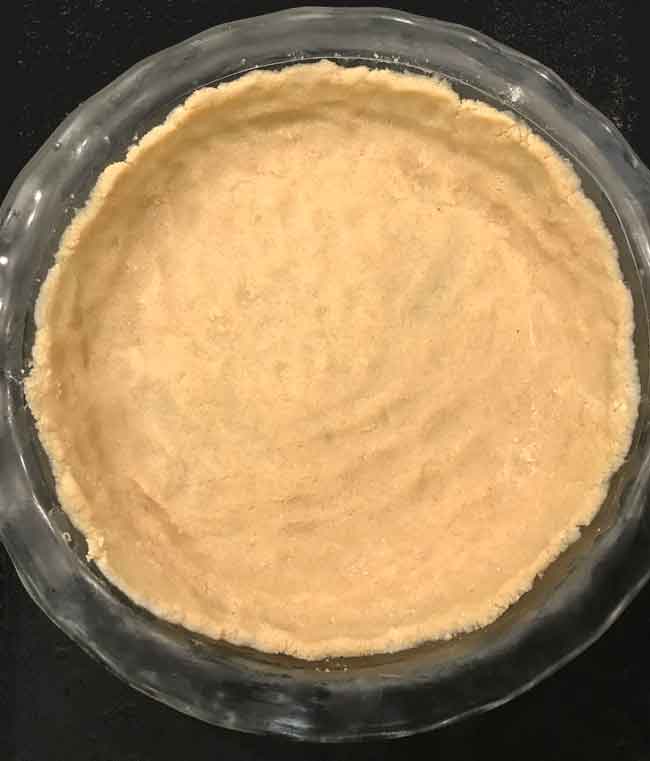 The filling is made by whisking everything together in one saucepan before setting it over heat and whisking until thick and bubbly. The tablespoon of espresso powder is what makes it mocha, but you can leave it out for a perfectly respectable chocolate cream filling.  Also, the recipe calls for a combination of cocoa powder and unsweetened chocolate, so there's plenty of chocolate flavor. I used 2 oz of a 2.8 oz Lindt 95% chocolate bar.  The filling looks a little lumpy at first, but it's actually quite smooth and sets quickly.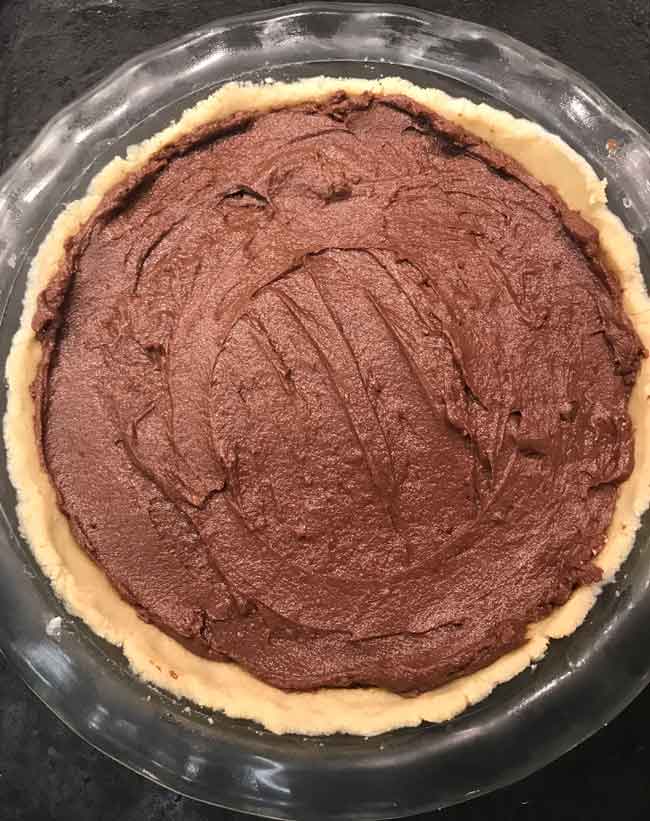 Here's my take on the recipe. I'll definitely be making one of these pies again, and might test the filling with gluten-free flour instead of AP just to see if I can make the whole recipe gluten- free.
Recipe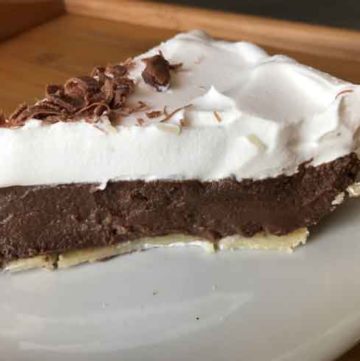 Chocolate Mocha Pie with Almond Flour Crust
This is a chocolate cream pie with espresso powder and an almond flour crust.
Ingredients 
Almond Flour Crust
2

cups

almond meal or blanched almond flour

2

tablespoons

sugar

¼

teaspoon

salt

¼

teaspoon

cinnamon

optional

5

tablespoons

unsalted butter or salted

lightly melted
Mocha Filling
¾

cup

sugar

150 grams

¼

cup

cornstarch

30 grams

1

tablespoon

espresso powder

1

tablespoon

flour

all-purpose**

1

tablespoon

cocoa powder

¼

teaspoon

salt

2 ½

cups

half & half

4

egg yolks

2

tablespoons

unsalted or salted butter

2

oz

chopped unsweetened chocolate

I used Lindt 95%

1

teaspoon

vanilla extract
Instructions 
Mix the almond flour, sugar and salt (and cinnamon, if using) together in a large bowl, then pour in melted butter and stir until moistened. Press mixture into bottom and up sides of a 9 inch pie dish. Chill for 2 hours.

Meanwhile, combine the sugar, cornstarch, espresso powder, flour, cocoa powder and salt in a 2 quart (3 quart would be okay too) saucepan. Whisk in ½ cup of the half & half until smooth, then whisk in the remaining 2 cups. Whisk in the 4 egg yolks.

Set saucepan over medium heat and whisk constantly until mixture boils and thickens. After it thickens, continue cooking and stirring for two minutes, allowing mixture to boil gently. Don't skip the extra 2 minutes. Cooking the filling for an extra 2 minutes is theoretically supposed to deactivate the amylase in the egg yolk which unravels the starch molecules and causes filling to go from thick to thin again.

Remove from heat and stir in the chocolate and butter until smooth. Allow the mixture to cool slightly (only about a minute) then stir in the vanilla. Transfer to a bowl and cover with plastic wrap to prevent a skin from forming. Let cool for about 30 minutes at room temperature, then transfer to refrigerator to cool and chill (will take about 2 to 3 hours)

Scrape the filling into the pie shell and smooth it out with the back of a spoon. Spread lightly sweetened whipped cream or whipped topping over the top.

I
Notes
haven't tested this filling with gluten-free flour, but I think using 1 T. of gluten free flour blend instead of wheat flour would work, should you need to make the flour gluten free. The filling is already pretty stiff from the cornstarch and egg yolks. You might be able to get away with just leaving it out completely. For the crust, you can use almond meal, almond flour or a mixture of other nut flours.