One thing I learned from staying home and reading the Internet all morning is that there's a candy specific to Indiana called Chocolate Charlie. Made by Claey's Candies in South Bend, it's a mixture of chocolate, peanuts and marshmallows. I don't know much about it, but I'll take any excuse to mix together chocolate, peanuts and marshmallows, so here's a copycat recipe.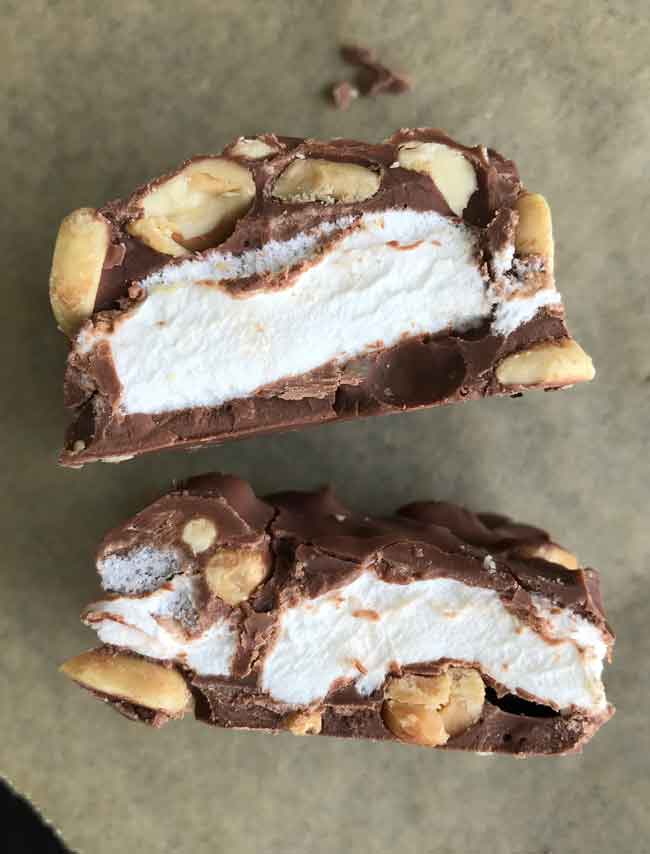 Homemade Marshmallows for Chocolate Charlie
What makes the real Chocolate Charlie special is that Claey's uses their own fresh marshmallows and chocolate blend.  Whatever brands you end up using will make yours special.  For my first batch, I used a new (to me) kind of marshmallows called S'moreMallows which are big, flat and square and designed to fit on graham crackers.  I liked how they covered the surface area in this recipe and would use them again.  However, this would be really awesome with homemade marshmallows.  The Butters Marshmallows recipe is a good one.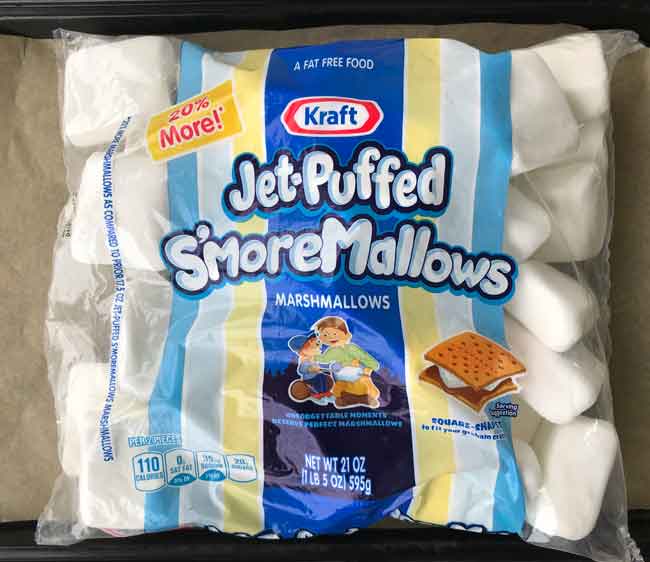 Making Chocolate Charlie is a fun way to kill some time, and I highly recommend it.
Here's the "recipe" which I'm putting in quotations because it's more of a guideline and you can totally freestyle this.  For instance, instead of the marshmallows you can use Peeps. Try blending different brands of chocolate. Throw in cashews. Make Chocolate Charlie your own!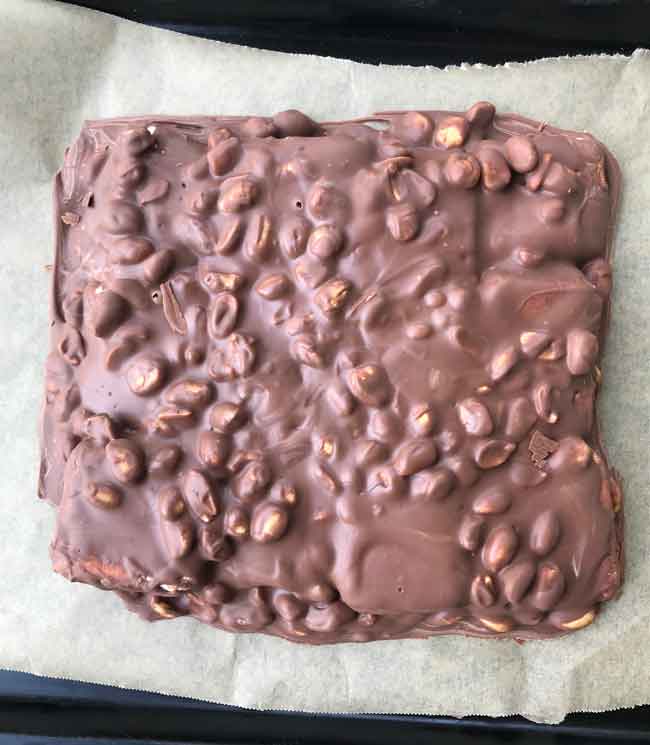 Recipe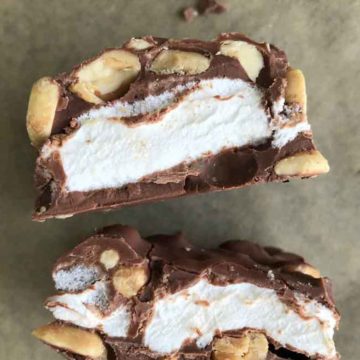 Chocolate Charlie Copycat
Named for a candy famous in Indiana, Chocolate Charlie is made with marshmallows, chocolate and peanuts.
Ingredients 
1

pound

white almond bark/coating

16 oz

2

oz

milk chocolate

6

oz

bittersweet chocolate chips

1 cup

2

cups

cocktail peanuts

16

large

marshmallows

Use more if needed
Instructions 
Line a rimmed 14x10 inch or a 13x9 inch pan with parchment paper.

Split the marshmallows lengthwise.

In a large saucepan, melt the white coating over low heat, stirring often. Add chocolate and continue stirring on low to medium low until chocolate is melted. Stir in the peanuts.

Spread a thin layer of the chocolate mixture onto the parchment paper, then press the marshmallows side-by-side into the chocolate. Scrape remaining chocolate peanut mixture over the top and smooth it out with the scraper.

Chill (or freeze) until set. Lift from the pan and cut into squares.

Note: Next time I make this I might try adding the peanuts AFTER spreading the thin layer of chocolate over the bottom. It worked fine the way it's written, but it might look nicer with a flat peanut-free base.