Well Hi,
How's your National Cream Puff Day going? Hopefully things are okay. Did you make any cream puffs? I didn't, but I made some éclairs. They're not very pretty, but I haven't made them in a while so I guess that's okay.
I probably should have made cream puffs since it is Cream Puff Day and not Éclair Day, but these were good anyway.
The recipe is here. I think one of my resolutions is going to be to make more cream puffs. I played around with different fillings and threw 2 batches out. Luckily, they were small and I was smart enough to buy instant pudding to make the default backup filling that came with the recipe Meanwhile, I'm still on the lookout for good cream puff fillings.
Love, Cookie Madness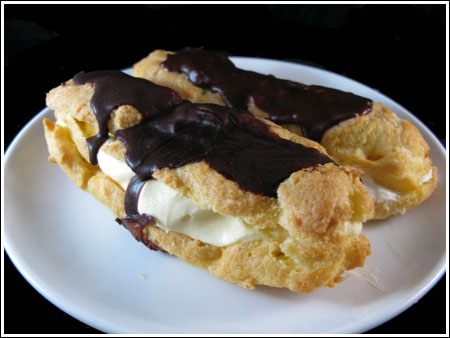 Related posts: