I'll try anything once.  Wait, scratch that.  Not true.  But Black Pepper Bundt Cake? Sure! It seemed like a fun idea. Plus, I'd read in a book that this cake was first prize winner at the West Texas State Fair in Abilene. According to Taste of Home, this recipe was created by a reader who was trying to recreate a recipe from the early 1900's. My first thought was that if they put black pepper in cakes in the 1900's, what ended that trend? The arrival of a new and better spice? Mace? And second, did they have lemon extract back then?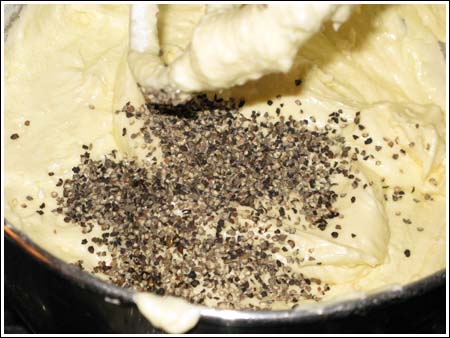 At any rate, I had to try Black Pepper Bundt Cake.
Recipe Notes
Because the recipe was so unusual, I resisted the urge to make changes and made it as written. Since it did not call for salt, but contained "butter" as opposed to "unsalted butter" I used regular salted butter and did not add salt to the recipe. Even with the salted butter, the cake could have used a dash of salt. But other than that, it was delicious. The pepper gave it a lot of heat and worked well the mild not-really-lemon flavor of the lemon extract.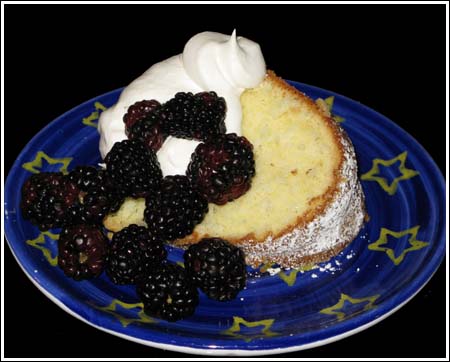 Black Pepper Bundt Cake
230 grams salted butter, softened (2 sticks)
580 grams granulated sugar (3 cups)
1 tablespoon coarsely ground pepper
2 teaspoons lemon extract
300 grams (6 large) eggs, room temperature
380 grams all purpose flour (3 cups AP or 3 ¼ cups White Lily brand)
230 grams heavy whipping cream, at room temperature (1 cup)
Powdered Sugar for Dusing
Preheat oven to 325 degrees F. Spray a 12 cup Bundt pan with flour-added cooking spray.
Cream butter and sugar in a large mixing bowl – a stand mixer works well. Keep beating until very creamy (about 3 minutes), then add pepper, lemon extract. Add eggs, one at a time, beating very well after each addition. Using lowest spped of mixer or by hand, Add flour alternately with cream; mix well.
Pour into the pan and bake at 325° for 70-75 minutes or until a toothpick inserted near the center comes out clean. Cool for 10 minutes before removing from pan to a wire rack to cool completely.
Dust with confectioners' sugar if desired. Yield: 16 servings.