I wanted to make strawberry pie today, but couldn't pick a recipe. The famous Luby's Cafeteria Strawberry Pie recipe was at the top of the list, but it had what seemed like an excessive amount of cornstarch and I didn't want to risk it even though the strawberry pies at Luby's are excellent.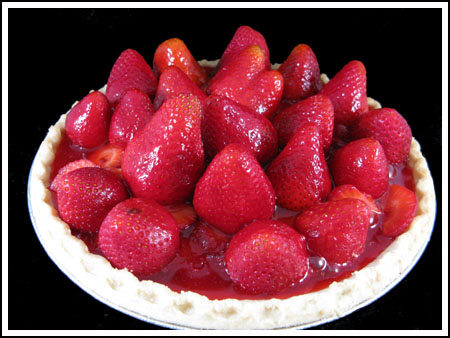 Allrecipes had some highly rated glazed strawberry pies, but with the exception of the one that called for Grenadine (which I won't buy, because if I do I'll be hounded for Shirley Temples every night), none of them did anything for me. Since I couldn't pick a recipe, I decided to take a basic strawberry pie and do some embellishing.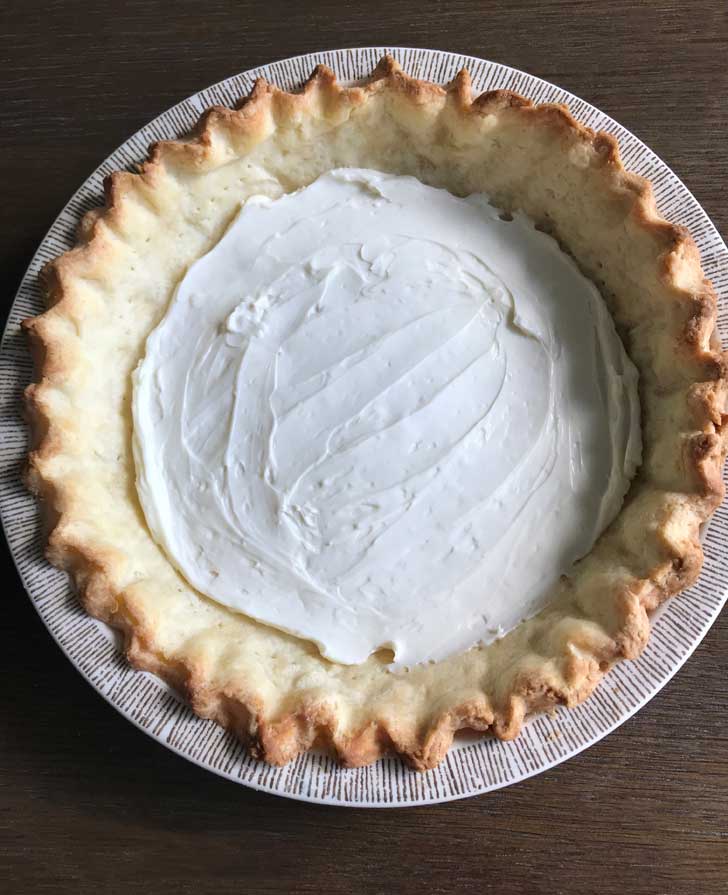 Strawberry Pies With a Cream Cheese Layer
To give the pie more character, I added a layer of lightly sweetened cream cheese. Then to make the strawberry syrup less flat and offset the sweetness, I added a teaspoon of lemon juice. Since what attracted me to Luby's pie in the first place was the dramatic presentation of whole strawberries, I topped the pie off with trimmed whole strawberries. Leaving the strawberries whole also offsets some of the sweetness from the syrup. That is, you get a higher strawberry to syrup ratio in every bite.
Gelatin in Strawberry Pie
This pie sets in about 4 hours. The strawberry gelatin glaze is pretty gelatinous, so make sure everyone in your group really likes Jell-O. If you are not a Jell-O fan, you may want to try a version of the pie without it, such as the one on my dish here. If you use that recipe, I DO recommend adding the cream cheese layer. That being said, my family likes strawberry flavored Jell-O and enjoyed the Jell-O gelatin coating on the berries. You can use just as much of it as you need to coat the strawberries or use it all.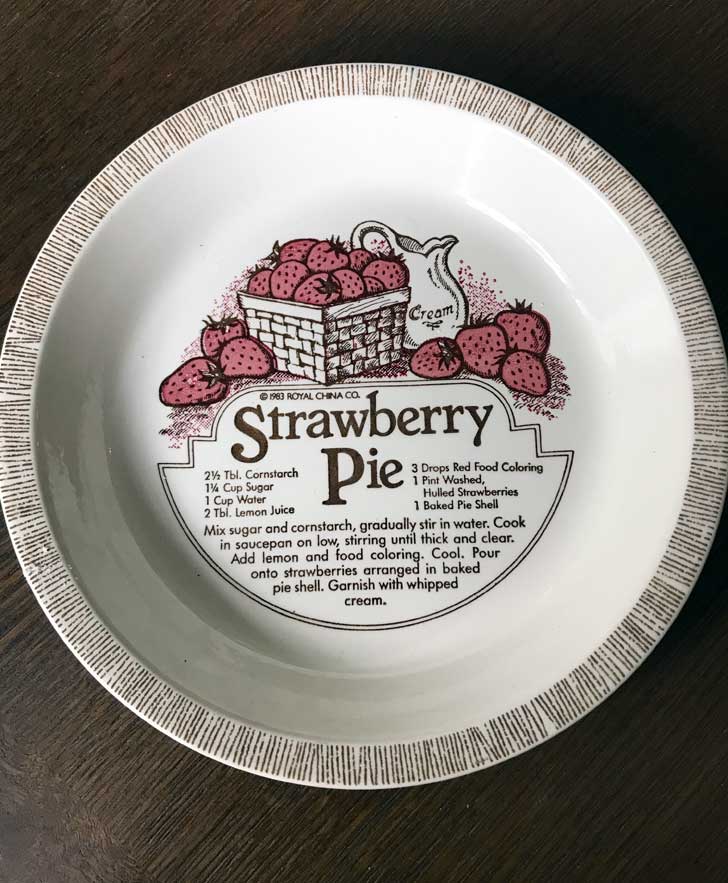 Recipe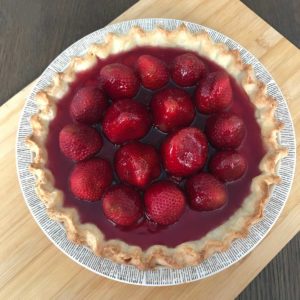 Glazed Strawberry Pie with Cream Cheese
Pie made with fresh strawberries and a layer of cream cheese
Ingredients 
¾

cup

granulated sugar plus 1 tablespoon sugar

divided use

2

tablespoons

cornstarch

1

cup

water

1

package

3 ounces strawberry gelatin

1

teaspoon

fresh lemon juice

3

oz

cream cheese

softened

¼

teaspoon

vanilla extract

1

pie shell

baked and cooled

5

cups

strawberries

whole
Instructions 
Whisk ¾ cup of the sugar, cornstarch and water together in a saucepan. Bring to a boil and cook, stirring constantly, for about 2 minutes or until thick and clear. Remove from heat and add gelatin. Whisk until dissolved. Let stand for about 20 minutes at room temperature. Whisk in the lemon juice.

While syrup stands, beat the remaining tablespoon of sugar with cream cheese and vanilla. Spread the cream cheese mixture across bottom of the pie shell

Pick out about 15-20 (depending on size) nice strawberries that are close in size. Set them aside or arrange them on a plate to get an idea of how you want to arrange them on the pie. Slice the remaining strawberries cross-wise to make flat slices. Layer strawberry slices over cream cheese, covering it completely.

Trim stems off the reserved strawberries and arrange them artfully, pointy side up, over the layer of flat strawberries.

By this time your strawberry syrup should be fairly cool. Pour it over the strawberries. You may not use it all. Just use enough to coat the strawberries and save the rest for something else.

Chill the pie for about 4 hours or until set.
Notes
Cook time is the approximate chill time
If you try the strawberry pie recipe, let me know!