I wasn't the only one obsessed with Red Velvet Cake this weekend. Fuzz got in on the act and made some Red Velvet Applesauce Cupcakes! This recipe is from our friend Laura, but Fuzz used applesauce in place of some of the oil. The applesauce does cut the fat a bit, but it also adds moisture and kind of an interesting flavor.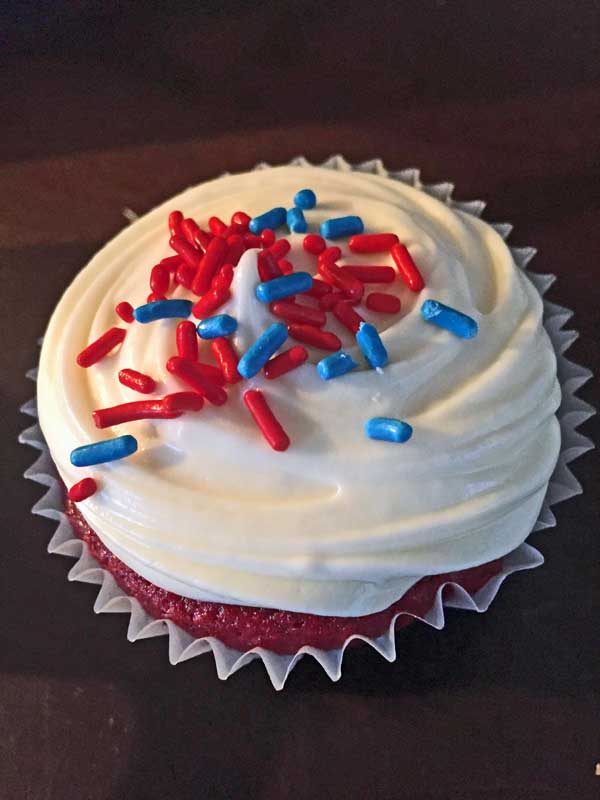 Red Velvet Applesauce Cupcakes Video
These are especially good once they're completely cooled and frosted and all the flavors come together. Plus, they're so easy to make that Fuzz was able to come indoors from playing and make this quick video demonstration. This is our first shot at making videos and we're still in the learning phase, but it was kind of fun.
Here's recipe. if you don't want to use the applesauce, you can go use the same amount of oil in its place.
Recipe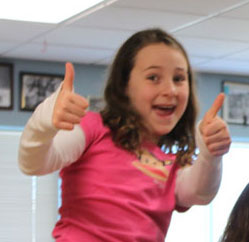 Fuzz's Cooking Video — Red Velvet Applesauce Cupcakes
Fuzz's Red Velvet Applesauce Cupcakes
Ingredients 
1 1/4

cups

cake flour

(140 grams)

1/2

tsp

baking soda

1/2

tsp

salt

1

tablespoon

unsweetened natural style cocoa powder

3/4

cup

sugar

(150 grams)

6

tablespoons

vegetable oil

6

tablespoons

drained applesauce**

or use 6 T. oil

1

large

egg

1

teaspoon

white vinegar

1/2

teaspoon

vanilla

1

tablespoon

red food coloring

McCormick

1/2

cup

Greek yogurt or sour cream

full fat type
Cream Cheese Frosting
6

oz

cream cheese, softened

(170 grams)

4

oz

butter, softened

(114 grams)

1/2

pound

1 ¾ cups powdered sugar, sifted

3/4

teaspoon

vanilla extract

1-2

tablespoons

sour cream
Instructions 
Preheat the oven to 350 degrees F. Line 12 muffin cups with paper liners.

Mix the cake flour, baking soda, salt and cocoa powder together in a small bowl and set aside.

In a mixing bowl, whisk together the sugar, oil, drained applesauce, egg, vinegar, vanilla and red food coloring. Now whisk in the Greek yogurt.

With a spoon, stir in the flour mixture and mix until smooth.

Fill paper lined muffin cups about 2/3 of the way full and bake at 350°F ~20-22 min until tops spring back and toothpick comes out clean. Set the cupcakes on a rack to cool then ice with cream cheese frosting.

Whip the butter and cream cheese together in a mixer fitted with a paddle attachment until creamed. Gradually add powdered sugar to the mixture and scrape down the bowl as needed. Add the vanilla and mix until combined. Add sour cream if you like the flavor of it, otherwise just leave it out.
Notes
**To drain applesauce, pour about a cup of applesauce onto a stack of paper towels. Let it sit for about 10 minutes. Draining the extra moisture out of the applesauce is supposed to help prevent extra steam from forming and creating a rubbery texture. Also, you don't have to stick with half oil half applesauce. For just slightly richer cupcakes, use 8 tablespoons of oil and 4 tablespoons drained applesauce.