This bread was inspired by a situation that occurred a few weeks ago. Fuzz had a friend over for an all-day visit, but when lunch time rolled around, I wasn't able to make the friend what she wanted — a simple peanut butter and jelly sandwich. I had tons of peanut butter and even some grape jelly, but the only bread was a bag of high fiber English muffins.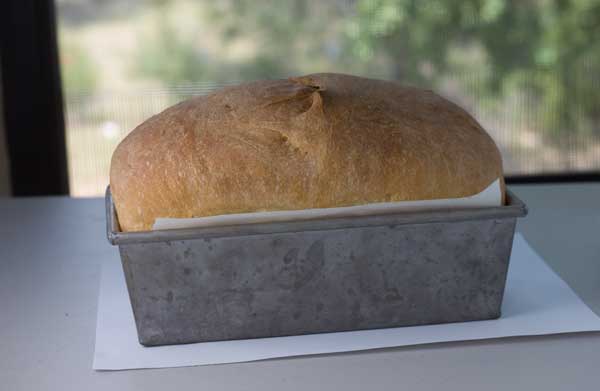 By that point it was too late to make white bread from scratch, but it gave me the idea to make bread and over the next couple of days I tried some different recipes.  We liked this one the best.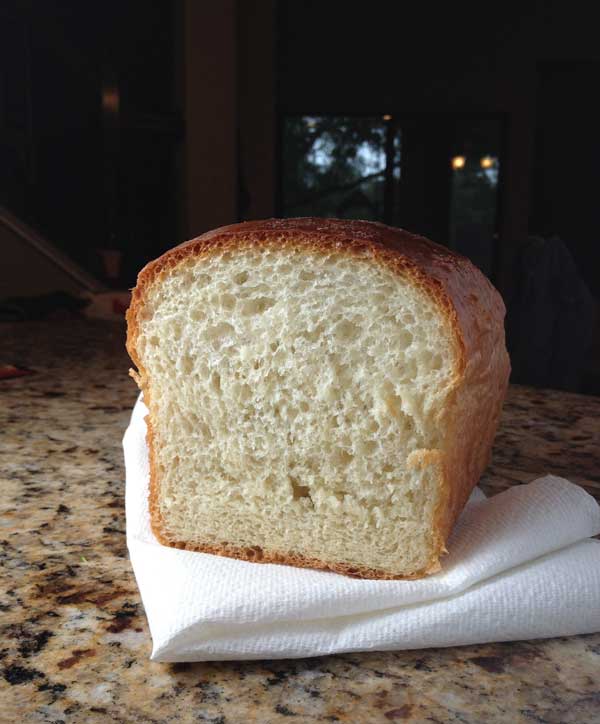 Now we just need to invite Fuzz's peanut butter & jelly loving friend over for a taste test. I think she'll approve.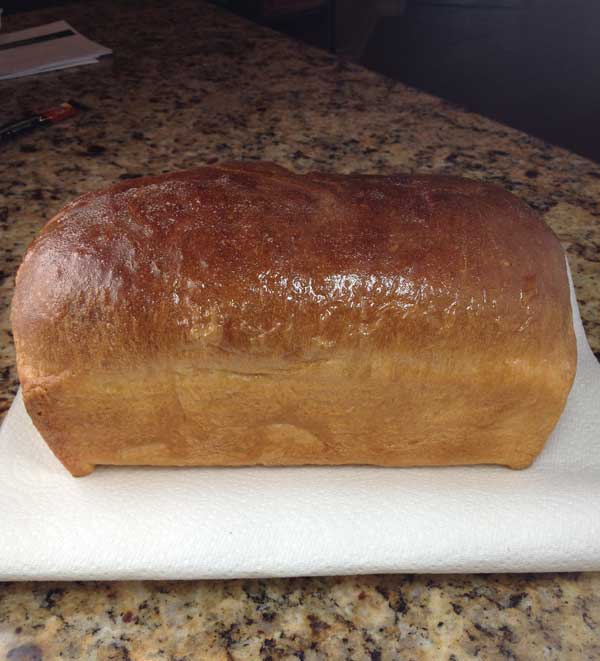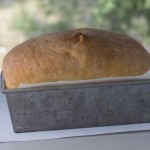 Print Recipe
Basic White Bread Without a Bread Machine
A basic white bread perfect for sandwiches and toast.
Ingredients
3/4

cup

water

1/4

cup

milk

5

teaspoons

of unsalted butter

3 to 3 ½

cups

of

about 13.5 oz plus more if needed bread flour

5

teaspoons

of granulated sugar

1 1/8

teaspoon

salt

Morton Kosher**

1 1/8

teaspoon

of yeast

half a packet active dry yeast
Instructions
In a microwave-safe liquid measuring cup, combine the water, milk and butter. Microwave for 1 minute, and then stick a thermometer in the mixture. It should be about 125 degrees or hotter. If it's hotter, let it cool down to about 125 degrees.

In the bowl of a stand mixer, combine 1 cup of the flour, sugar, salt and yeast. Gradually add the 125 degree liquid mixture to the flour mixture and stir well. Add remaining flour 1 cup at a time until you have a dough that is not too dry, nor too sticky.

Attach the dough hook to the mixer and knead with the mixer for about 8 minutes or until dough is smooth and elastic.

Rub a second bowl with butter. Put the dough in the greased bowl, cover with plastic wrap and let rise in a warm place for 1 hour. Press it down and pat it into a rectangle. Roll into a cylinder and put the cylinder in a greased and floured 8 ½ by 4 ½ inch loaf pan.

Put the loaf pan in a warm place and let it rise for 1 hour.

Preheat oven to 375 degrees F. Bake for 45 minutes or until loaf is browned and feels hollow when tapped. Let cool completely, then remove from the pan and slice.