If you ever have a few spare sheets of phyllo dough, make Chocolate Filled Phyllo Triangles! They're flaky little pastries stuffed with chocolate or ganache. I made a bunch of them yesterday using some phyllo leftover from Spanakopita.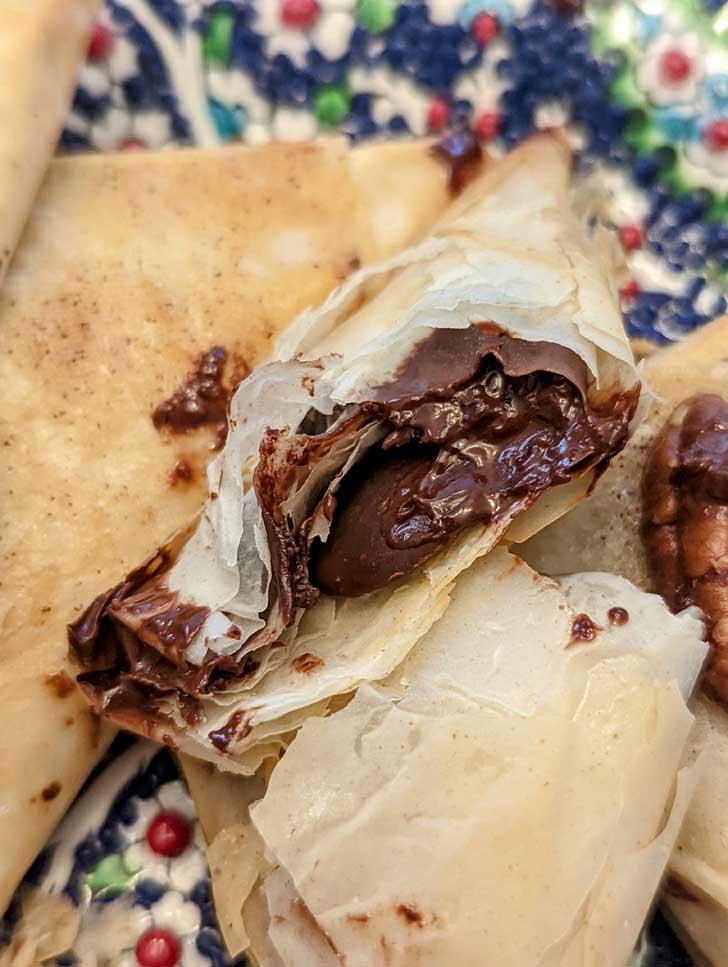 This is one of those "no-recipe recipes" where you can go freestyle and do whatever you want. For this batch, I cut a 9x14 inch sheet of ready-to-use phyllo into three long strips, put a bit of chocolate at the bottom of each strip, then folded upward as one would fold a flag. The ones in the photo directly below were made with one sheet of phyllo that was cut into three strips. Each strip was then folded into a triangle.
Chocolate Phyllo Triangles With More Dough
Lately I've been making the triangles with a higher ratio of phyllo to chocolate. Instead of using one strip to make one triangle, I use one whole sheet which I fold into thirds lengthwise, spray with cooking spray (or brush with melted butter), then roll up with chocolate. I love using Guittard semisweet baking wafers because they stay put when rolling and melt beautifully.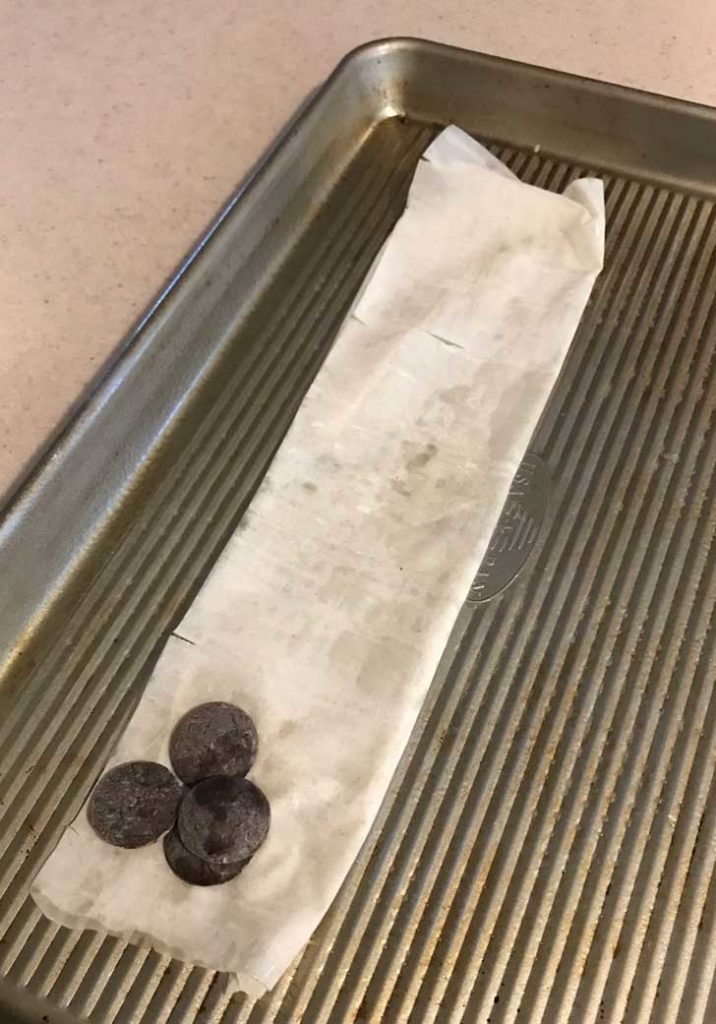 But the results sure are!
I made Chocolate Filled Phyllo Triangles, but you could fill these with a mixture of cinnamon and nuts (maybe dot with some honey), apple pie filling or maybe even something savory.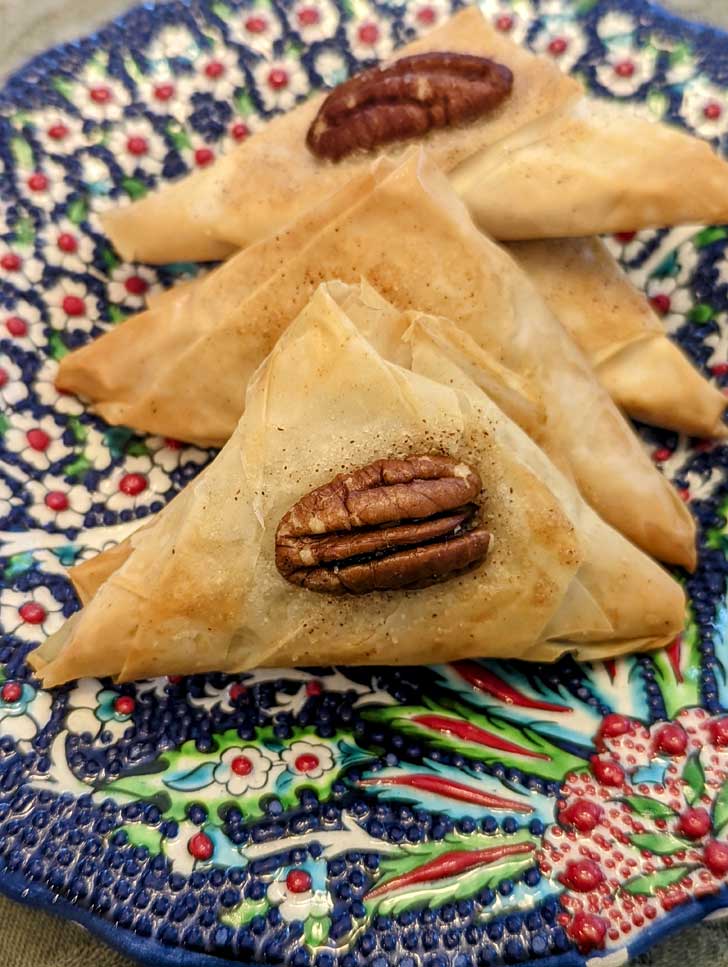 How Many?
I didn't give an exact yield because it really just depends on how many sheets of phyllo you have. You can use one sheet of phyllo and make three triangles or use one sheet of phyllo to make three flakier, higher-phyllo-ratio triangles. So make as many as you want with however much phyllo you have.
Recipe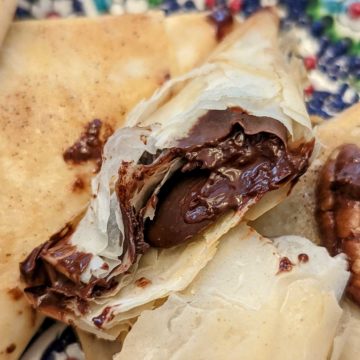 Chocolate Stuffed Phyllo Trianges
Not sure what to do with leftover phyllo? Try these. You'll get three triangles for every sheet of phyllo.
Ingredients 
A few sheets of phyllo

doesn't matter how many

Melted butter

salted

Some chopped semisweet or dark chocolate or cooled ganache

1 part chocolate, 1 part cream

Cinnamon sugar
Instructions 
Lay your phyllo dough in front of you with short sides on the bottom. Brush it with melted butter or spray with butter flavored cooking spray if that's what you prefer.

Put approximately 1 heaping teaspoon of finely chopped dark chocolate at the bottom of one strip, slightly to the left, then fold upward like a flag and make a neat triangle.

Brush with a little more butter and sprinkle with cinnamon sugar.

Arrange triangles on a baking sheet and bake at 350 for about 10 minutes or until golden.