I hadn't planned on making Amaretti, but we needed it last minute for Butternut Squash Lasagna. The lasagna recipe has you grind the almond cookies in with the filling. It may sound odd, but the cookies add a touch of sweetness and texture to the squash, which I admit I never cared for until I discovered Giada's lasagna. Since then I've substituted Gingersnaps at times, but I was teaching this recipe to Fuzz, wanted to use Amaretti, and had no desire to drive around town looking for it. So these cookies were made to be used as an ingredient, but now they are a favorite cookie!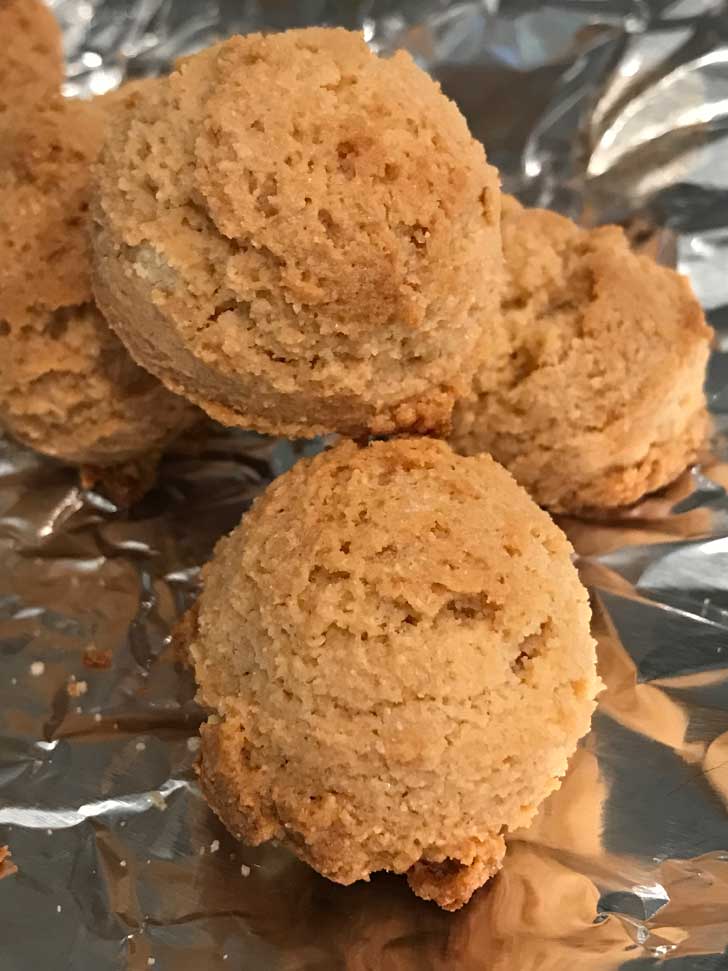 Italian Baker Amaretti Recipe
To make the substitute Amaretti, I turned to The Italian Baker, and as expected Carol Field had a recipe. She has you grind almonds to make your own almond flour. I could have done this since I was going to use the food processor anyway, but I had a small amount of almond flour and used that instead. So there's no need to use the food processor unless you feel like it.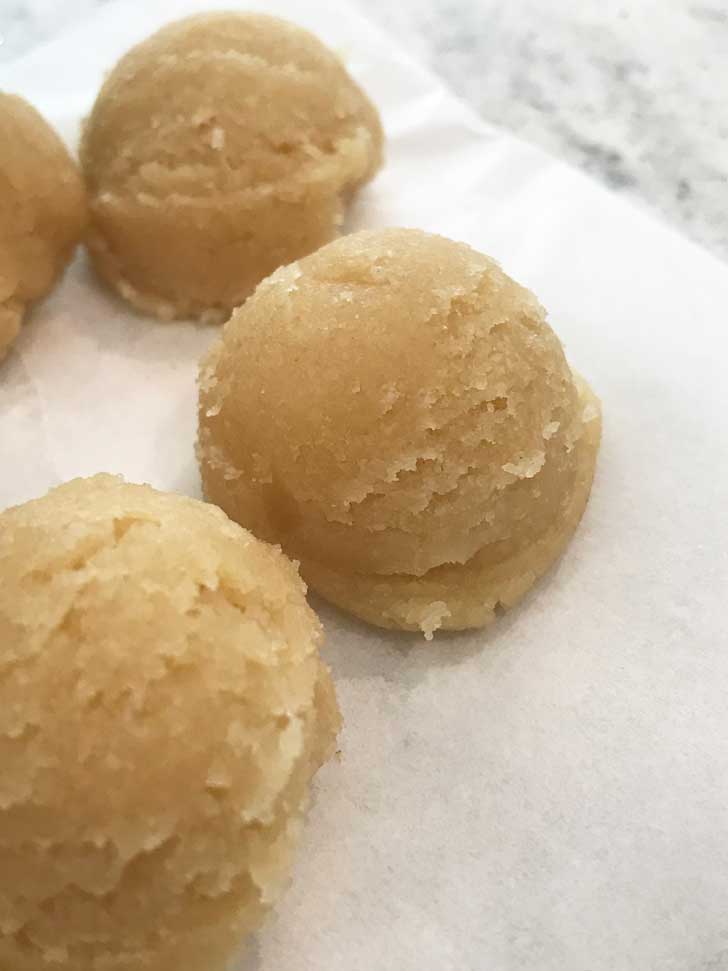 Small Batch Amaretti Ingredients.
So I strayed from The Italian Baker recipe and ended up with this one. It's a small batch Amaretti recipe made with almond flour, confectioners' sugar, granulated sugar, salt, egg whites and almond extract. It's extremely easy, and you can tailor the crunchiness to suit your own tastes. Depending on how large you make the cookies and how long you bake them, you can have hard shells and slightly soft centers, or cookies that are hard and crunchy throughout. I make them 100% crunchy and we loved them that way. We call them Biscotti Bombs.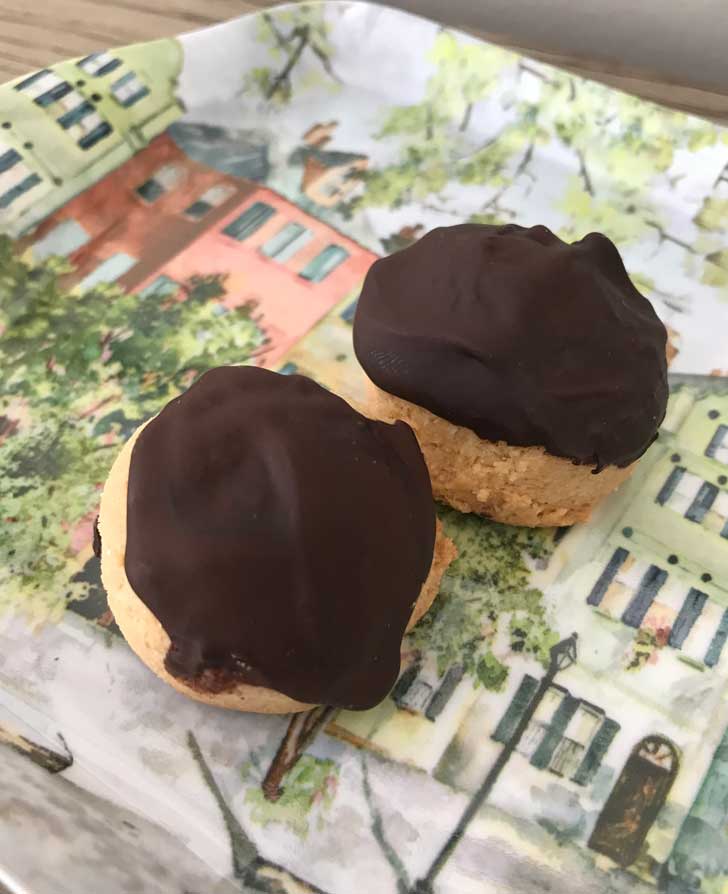 Optional Chocolate or Almonds
Since making the first batch, I've started doing little things like dipping them in chocolate or rolling them in sliced almonds before baking. The chocolate is completely optional as are the sliced almonds. It feels weird to stay this, but I prefer the almond covered version over the chocolate because the almonds tame the sweetness. So you can dress up the Amaretti, or leave it plain, which is the what I intended to do in the first place when making it for Giada's lasagna.
Recipe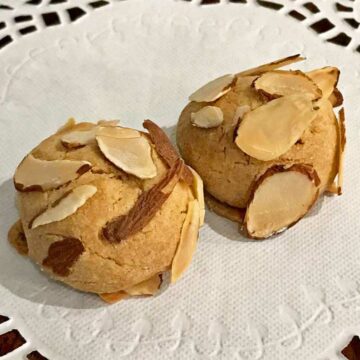 Amaretti
Hard and crunchy round cookies made with almond flour.
Ingredients 
1 ½

cups

almond flour

(150 grams)

⅓

cup

sugar, scant

(62 grams)

2

tablespoons

confectioners' sugar

(24 grams)

⅛

teaspoon

salt, plus a big pinch

1

large

egg white, plus a little extra if needed**

(35 grams)

½

teaspoon

almond extract
Instructions 
Preheat the oven to 325 degrees F. Have ready a parchment lined baking sheet.

Mix the almond flour, both sugars and salt until well blended. Add the egg white and stir to make a soft dough. Add the almond extract. The dough should hold together easily, so if it doesn't continue adding a little more egg white until it does.

Using a small cookie scoop or just under 1 tablespoon measure, scoop out rounds.

Arrange the rounds on the baking sheet and bake at 325 degrees F. for 28-30 minutes. Let cool completely.

Options: Before baking, roll the cookies in sliced almonds. Instead of rolling in almonds, melt some chocolate in the microwave and dip the cookies in it. Chill briefly to set.
Notes
You can use egg white from an egg, but if you have a carton of pasteurized egg whites they should work well (they did for me).  Just weigh out 35 grams to start and use a little extra as needed.