Here's the recipe for Sourdough Lemon Poppy Seed Biscotti, which is another way to use your sourdough discard. The sourdough flavor goes well with the lemon, but if you want to make a different flavor just cut out the lemon and use vanilla, almond extract or whatever you are in the mood for. And if you haven't seen the savory sourdough discard biscotti, here's a link to that.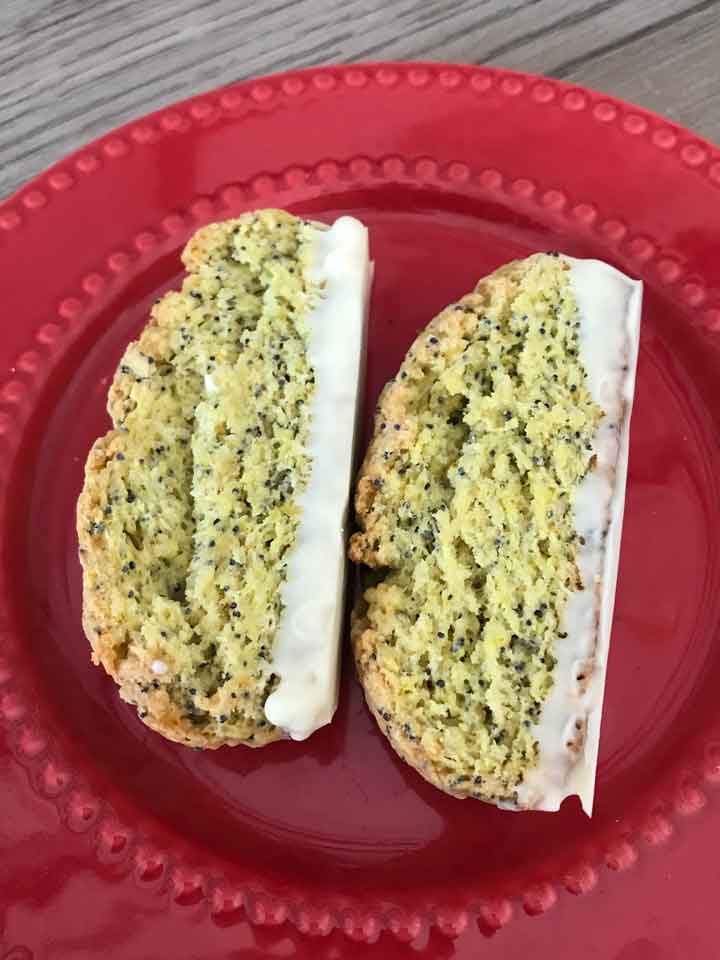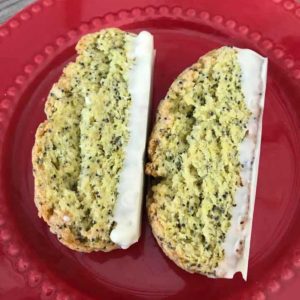 Sourdough Discard Lemon Poppy Seed Biscotti
Just another way to use your sourdough discard.
Ingredients 
1 1/3

cups

all-purpose flour

175 grams

1

teaspoon

baking powder

1/4

teaspoon

salt

1/3

cup

sugar

1

pinch

turmeric

optional, for color

½

cup

sourdough discard

(120 grams)

1

large egg

3

tablespoons

light olive oil

1

tablespoon

lemon zest

1

teaspoon

lemon extract

1

tablespoon

poppy seeds

3

oz

white chocolate, white bark or white chips

optional
Instructions 
Preheat oven to 350 degrees F. Line a large baking sheet with parchment paper.

In a mixing bowl, whisk together the flour, baking powder, salt, sugar and poppyseeds. If you are using turmeric, add a pinch of that as well.

In a second bowl, whisk together sourdough, egg, oil, lemon zest and lemon extract. Stir sourdough mixture into the flour mixture.

Knead together until you have a firm dough. Divide dough in half and shape into two logs about 6 inches long by 2 ½ inches wide. Do this directly on the baking sheet.

Bake for about 22 to 25 minutes, then remove from oven and allow the biscotti to cool for about 5 minutes or just until it is cool enough to handle.

Meanwhile, reduce oven heat to 300 degrees F.

Cut each log crosswise to make ¾ inch thick slices.

Stand the slices on the baking sheet (or lay them, if you'd prefer) and bake at 300 degrees for about 25 minutes. Transfer to a wire rack and let cool completely.

For a white chocolate dipped version, melt whatever kind of white chocolate you have in the microwave using 50% power and stirring every 40 to 60 seconds. Dip the biscotti in the white chocolate and chill until set.