I've been experimenting with a new pie crust recipe (more on that later) and needed something to fill it with. Blackberries, being 77 cents a pack this week, made blackberry pie the obvious choice.  Now if only butter were 77 cents a pack! If that were the case I'd make pie dough all day long because it's just so fun, but for those of you who disagree you can buy a refrigerated crust.  This pie will come together in minutes.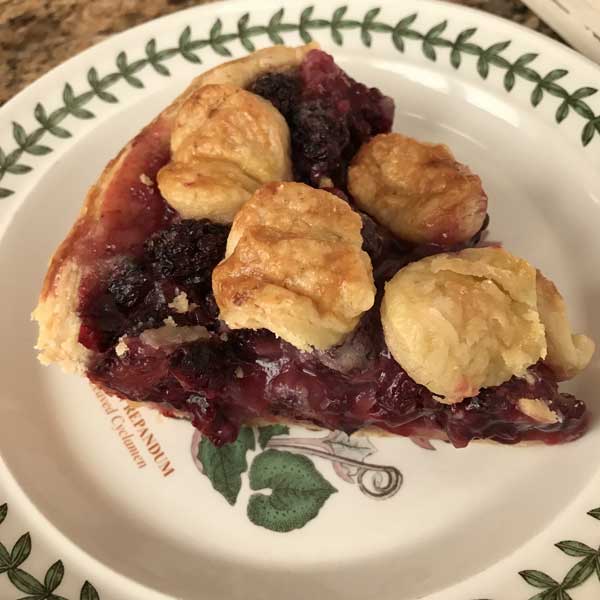 Blackberry Pie Filling Flavors
This pie has a juicy filling and a hint of lemon, cinnamon and fresh nutmeg. A little butter dotted over the top adds a little body to the filling, which should not be runny at all.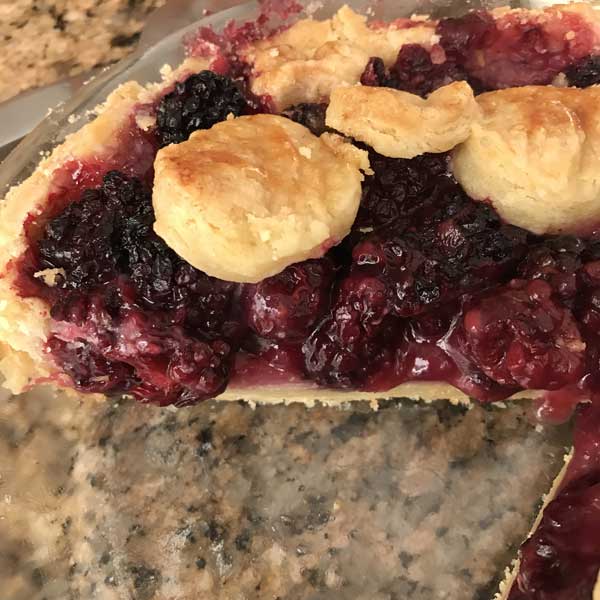 And as mentioned, it's really easy to make -- even easier if you have the crust ready to go. Here's a picture of mine before I attempted to crimp the edges. In the background are my handy Deiss brand zester. I've had the Deiss for many years and can say it's stayed sharp even after being put through the dishwasher a couple of times. So if you are in the market for a zester, I'd love for you to buy one using my affiliate link (hint hint).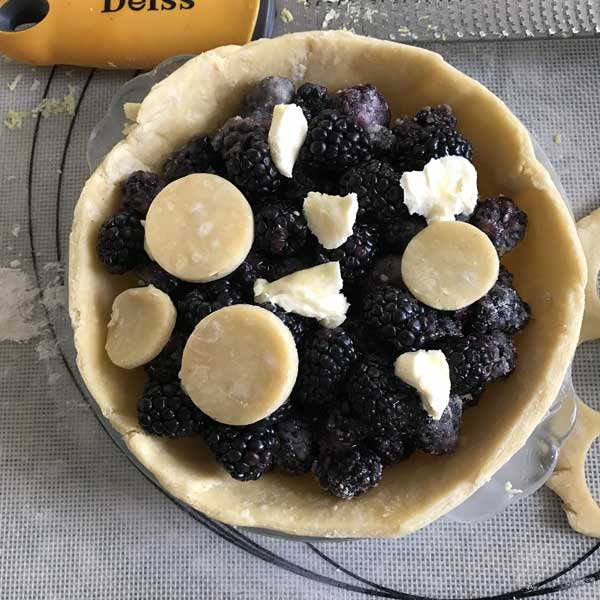 This is a very good basic blackberry pie with a not-so-basic flavor and texture.
Recipe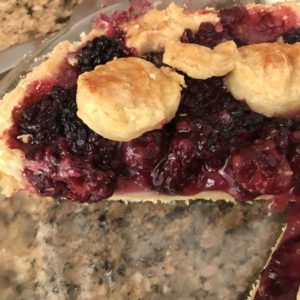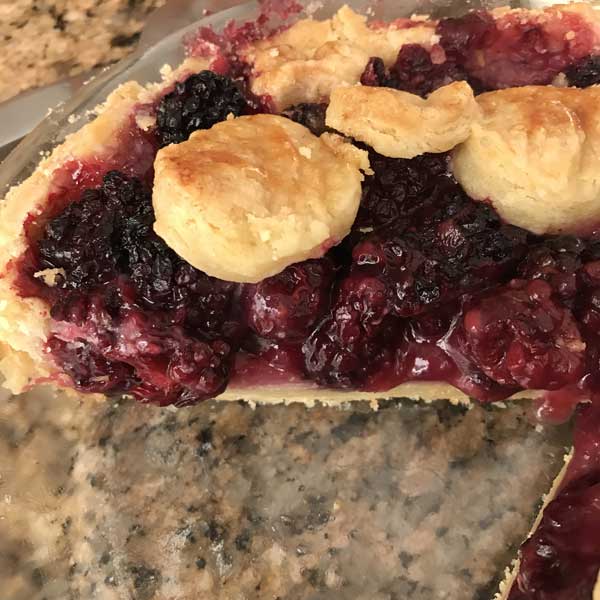 Blackberry Pie
This is for a basic double crust blackberry pie. Use your favorite double crust.
Ingredients 
¾

cup

sugar

¼

cup

all-purpose flour

½

teaspoon

ground cinnamon

¼

teaspoon

ground nutmeg

½

teaspoon

lemon zest

Pinch

of salt

5-6

cups

blackberries

can use more or less to taste

5

teaspoons

butter

cut into small bits
Instructions 
Preheat oven to 400. Place a heavy duty rimmed baking sheet in the oven as it preheats.

Have ready an unbaked pie crust in a 9 inch deep dish.

In a large bowl, stir together the sugar, flour, cinnamon, nutmeg, lemon and salt. Add 5 cups of blackberries and stir to coat.

Put the filling in the crust and try to pat it down a bit. At this point you can decide if you need more blackberries. Dot with butter.

Roll out remaining crust and lay over pie. Seal edges, then cut a few slashes to release steam. Alternatively, use a cookie cutter and cut out circles, then lay circles of dough decoratively over top.

Set on the hot baking sheet and bake 30 minutes at 400 degrees F.

Reduce heat and bake for another 25 to 30 minutes at 350 degrees F.

Let the pie cool for several hours, then chill briefly. Return to room temperature before serving.