Happy 2020! I'm a bit late with the Favorite Recipes from 2019 list, but here it is. I hope you find one you enjoy.
First up is Carrot Cake Granola. This is currently my favorite granola recipe. Sometimes I even leave out the carrots.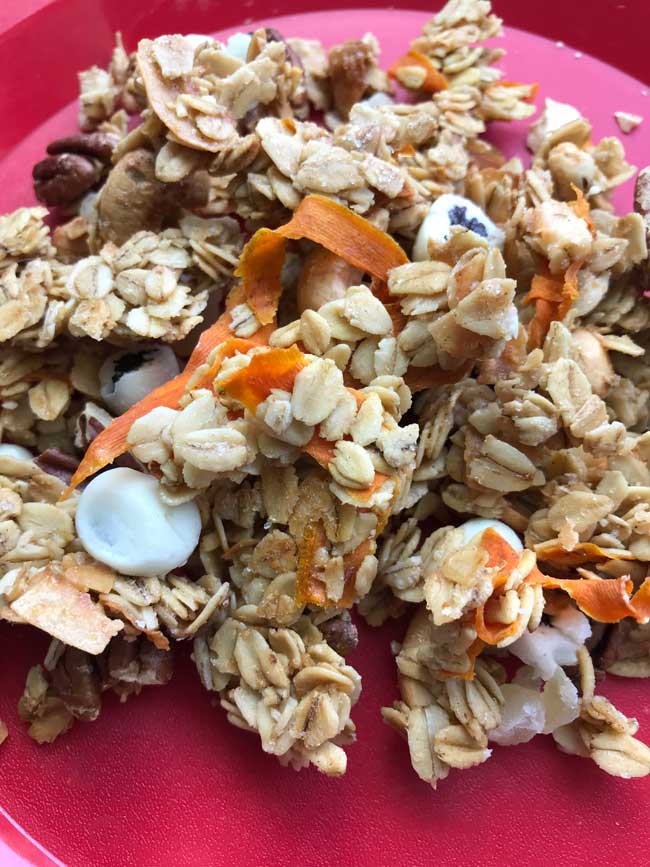 Raspberries are less expensive these days, and thank goodness for that! They are so delicious in these Raspberry White Chocolate Muffins.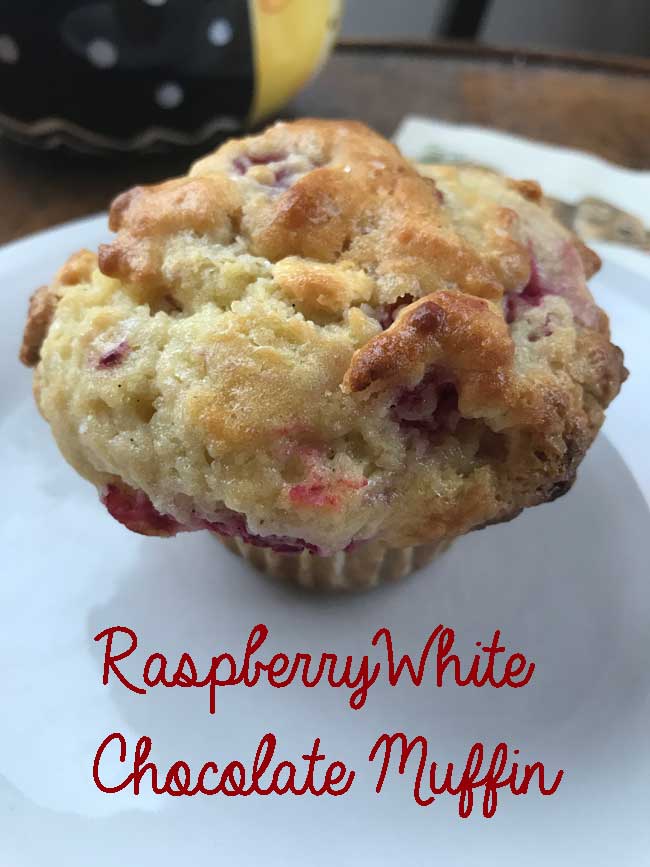 Oatmeal Dinner Rolls may not sound very exciting, but the family loves them. They have the soft texture of regular fluffy rolls, but a little chew from the oats.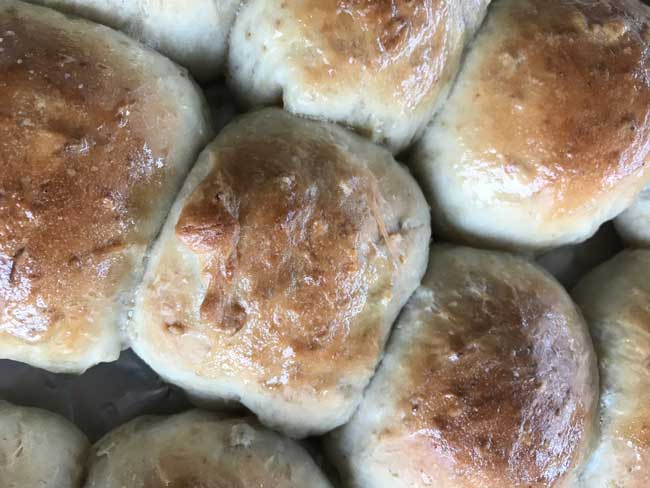 Bon Appetit posted an awesome chocolate chip cookie recipe with browned butter. They are delicious and can be mixed in a saucepan.  No electric mixer required!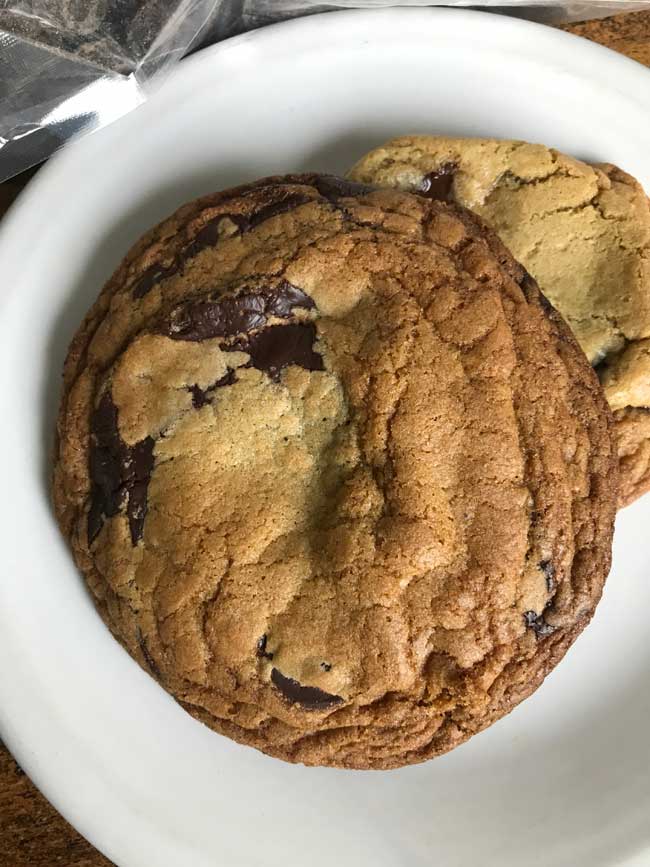 Italian Love Cake was a fun cake mix creation. It's probably common in old church cookbooks, but it was new to me this year. Maybe in 2020 I'll try a lemon version.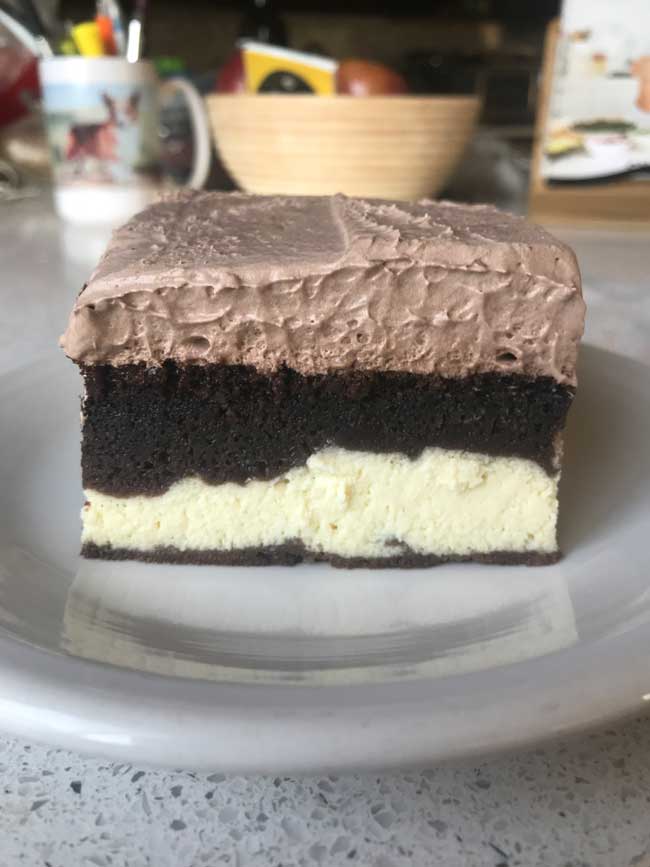 I made a lot of cakes in 9x13 inch pans this year and Potluck German Chocolate Cake was one of them.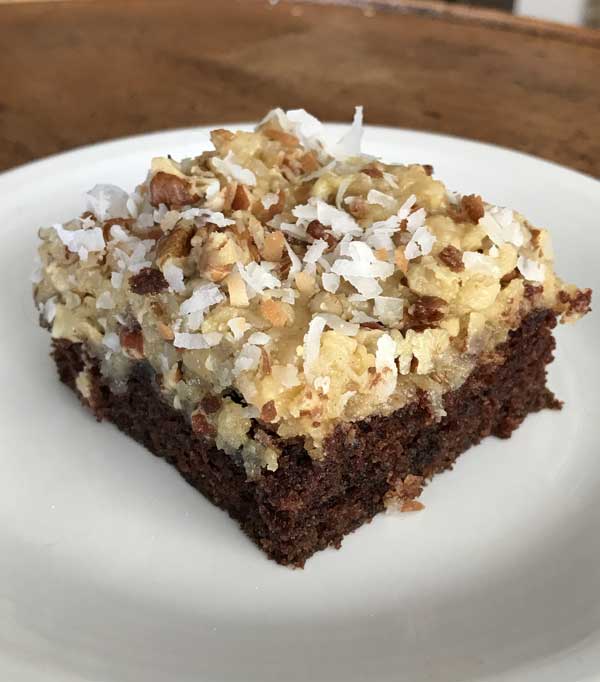 After a sale on Bran Flakes, I had some I needed to use up. That's how Buffalo Chip Cookies came to be, and they are a winner.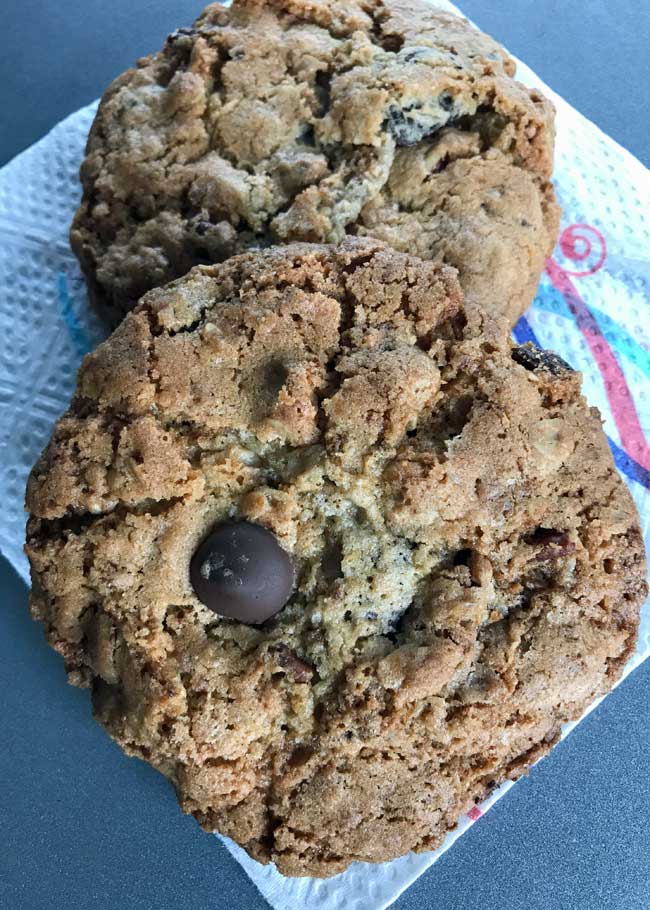 Among my favorite recipes from 2019 were the roasted flour experiments. It seems adding a little roasted flour in with the regular flour helps some cookies hold their shape giving you big fat cookies. This is the oatmeal variety. There were also Big Fat Chocolate Chip Cookies and Snickerdoodles. Given the size, they are not very practical, but they are kind of fun.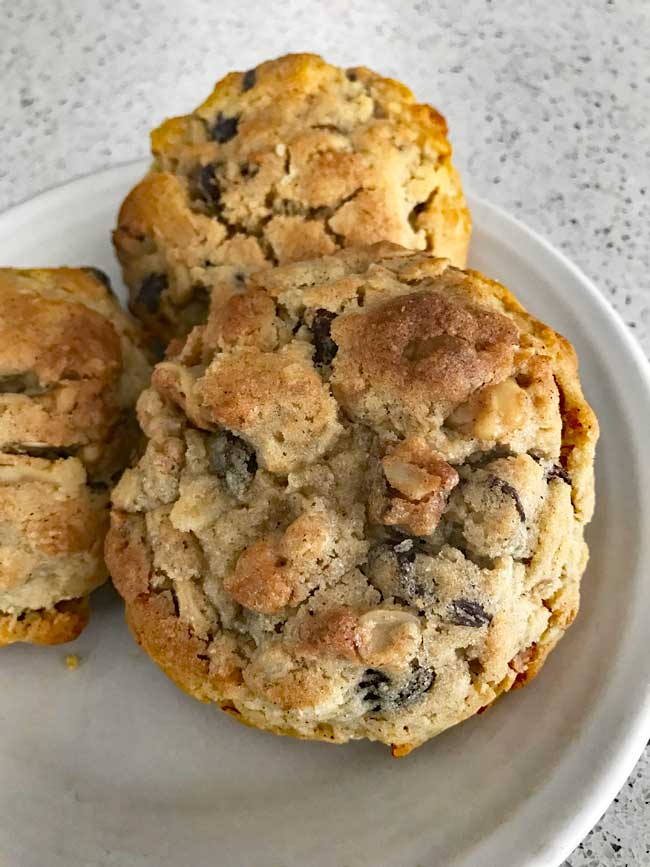 A take on King Arthur's Cheddar Bacon Scones, this version makes mini scones and calls for buttermilk. They're a bit fluffier than the original.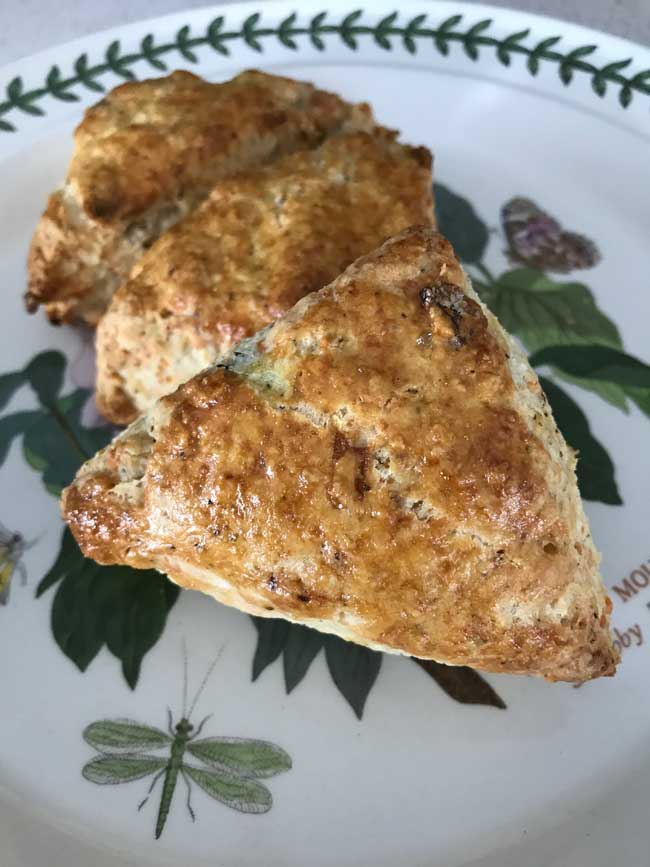 This was actually made in late 2018, but I'm including it here because Spicy Dark Gingerbread will be the only gingerbread I ever make from now on. My first batch was excellent, then a reader suggested I increase the spices a bit. That turned out to be a wise suggestion, and I don't think I can improve upon this one anymore. Different brands of molasses will change the results slightly, but all versions will be good. At first glance, this gingerbread almost looks like chocolate cake. And I do think next time I will throw in some miniature chocolate chips.